Unable to connect to Steam while trying to launch Age of Empires 4? You can see this error if your internet connection is slow or because of other internal blockages. It is frustrating to encounter a connection error – a connection error will block you from launching or playing your favorite game. As annoying as it can be, it is easy to decode too. Want to know how to troubleshoot the Steam connection error in Age of Empires 4? Read this article to know the only troubleshooting steps you will require.
Age of Empires 4 (IV) Unable to connect to steam error: How to fix it?
Try the following tips to get rid of the Steam Connection error in Age of Empires 4 –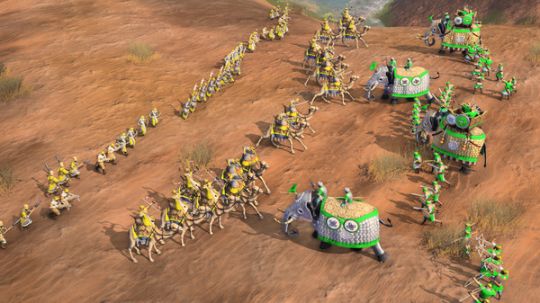 1) Your antivirus or firewall may be preventing you from accessing the online service.
Developers say that the most common reason behind this error is a firewall or an antivirus. So, disable your antivirus program and firewall and try to re-launch the game. Also, make sure the third-party antivirus program is not running in the background. If the error still appears, try the next troubleshooting step.
2) Troubleshoot your internet connection.
A misbehaving internet connection may also cause Steam to misbehave. Check the functionality of all your peripherals. Restart your Router, if on a wireless connection.
3) Use a Wired Connection
A wired connection is always more stable and dependable than a wireless one. We suggest you try using a wired internet connection and see whether the issue persists in Age of Empires 4.
4) Check integrity of game files
Open Steam, head over to the Game Library, and look for Age of Empires IV. Right-click on the game, and select Properties from the menu. Click on the Local files tab and then on Verify integrity of game files… option.
5) Look for recent bug reports on the Steam Forum for Age of Empires 4
Check out the official Steam forum of Age of Empires 4 for major bug reports regarding a connection error. If you see a lot of players having the same problem, open threads and look for workarounds. Also, it may be a bug that needs the attention of developers. Plus, you can post your problem in the forum and wait for the developers or a fellow player to help you out.
Hope this article was able to find a solution to your issue in Age of Empires 4. If not, we suggest you contact the official support from here. They will help you troubleshoot step by step. For more articles on Age of Empire 4 and other video games, stay tuned to Androidgram!