Facing the Unsupported drivers error while trying to launch Age of Empires 4 (IV)? You may see this error if your GPU drivers are detected as being out of date. You will be able to dismiss the error, but the window may keep popping up in future launches of the game. Such errors can be really annoying! Plus, this error may trigger random crashes in-game and annoy you further. To fix the issue entirely, read this article to know some troubleshooting steps.
Age of Empires 4 (IV) Unsupported drivers error: How to fix it?
Try these troubleshooting techniques –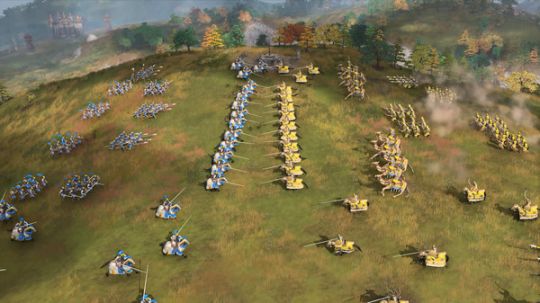 1) Manually Check for Updates to your Video Drivers
Are your Graphics or Video Drivers up-to-date? Sometimes, you may set your systems to receive automatic updates, but they are unable to trigger the updates to complete them automatically. So, if you are facing an Unsupported drivers error, it is recommended that you check for updates manually. Firstly, check what video card and drivers you are running – click on Start in your system, enter dxdiag, and then select it to check for drivers installed in your system. The dxdiag run command opens the DirectX Diagnostic Tool – it is a tool that reports detailed information regarding the DirectX components and drivers installed in your system.
Make a note of the drivers you are using, and now, you can download the necessary drivers from the official sites:
If you are using Nvidia Video Card Drivers, download drivers from here.
Using ATI Video Card Drivers? Download drivers from here.
If you are using Intel Drivers, download drivers from here.
Note: Laptop video drivers are dependent on and obtained from your laptop's manufacturer. Unable to locate driver download links for your video card? Please check the manufacturer's website for current drivers.
2) Check that your GPU is Meeting Min-spec
Here are the minimum technical specifications required to play Age of Empires 4 (IV):
Requires a 64-bit processor and operating system
OS: Windows 10 64bit or Windows 11 64bit
Processor: Intel Core i5-6300U or AMD Ryzen 5 2400G or CPU with AVX support required
Memory: 8 GB RAM
Graphics: Intel HD 520 or AMD Radeon RX Vega 11
DirectX: Version 12
Storage: 50 GB available space
According to the developers, players may receive this error message if they are using a GPU that is below the minimum technical specification. This is also true if the manufacturer no longer supports your GPU. The minimum required GPU to play Age of Empires 4 (IV) is Intel HD 520 or AMD Radeon RX Vega 11. If you own an older GPU, you won't be able to run Age of Empires and will likely see the Unsupported drivers error.