Pelt in Ark Survival Ascended is something of utmost importance. This resource will be needed in your in-game journey, and for that, you must know where you can find it in huge numbers. In Ark Survival Ascended, all kinds of fur are considered pelt. Sooner or later, you will learn how valuable it is. The farming strategy to get this resource isn't that difficult. But if you have no idea where to look, you may just be running in circles forever. That's why you should consider reading this guide and learning the best way to farm pelt in Ark Survival Ascended.
Pelt is somewhat similar in rarity to oil. Both of them can be found in specific locations. While oil has more ways of harvesting than just one, pelt doesn't offer that kind of luxury. You have limited options to farm this resource. So, without further ado, let's get right into the details!
Ark Survival Ascended (ASA): How to Get & Find Pelt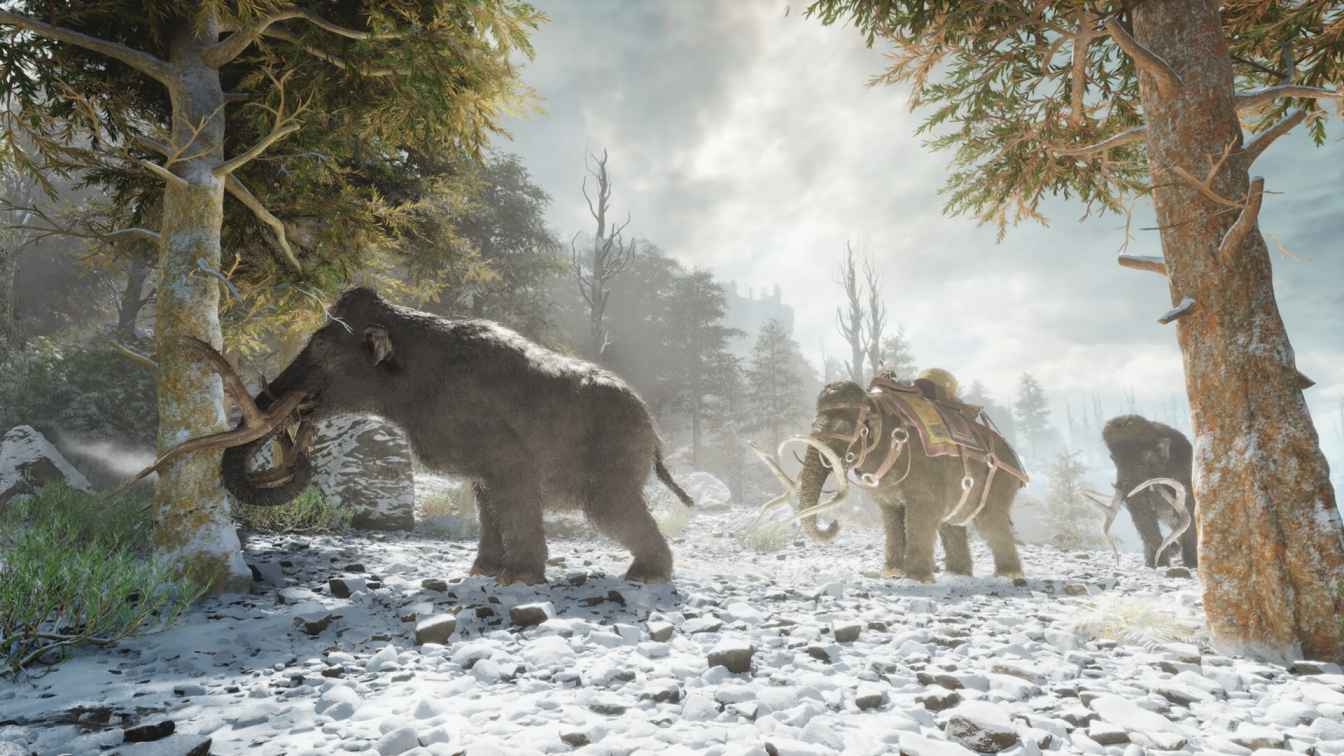 The Snowy Region
Pelt means fur, and if you think hard enough, you will realize that the majority of creatures from the warmer regions have scales instead of fur. Yes, they can produce keratin and chitin, but not pelt. That's where the snowy region comes in. Almost all creatures from these cold regions have thick fur in them. It can be rhinos or mammoths; anything that catches your eye can be a good source of Pelt. Well, there aren't any specific coordinates, but you can always look around the Blue Obelisk area in the northernmost part of the map. Here, find and kill some creatures that have fur. After this, you can get pelt, if you have the right weapon.
You won't need any advanced tools like Hatchet or anything. Just get your trusty pickaxe and head into these snowy regions. Hit anything with fur, and you will get pelt. If you aren't comfortable enough to fight the beasts of this region, then you can also look for dead animals. All kinds of animals can be found dead around the snowy region. Here are some creatures that drop pelt:
Direwolf
Equus
Ovis
Dire Bear
Procoptodon
Woolly Rhino
Yutyrannus
Megaloceros
Megatherium
Mammoth
Castoroides
Otter
What about warm regions?
If you aren't up for the challenge of traversing the cold weather, then you can also hunt in areas like the Writhing Swamps or even Great Hill to find animals that drop pelt when killed. However, note that the amount of pelt they drop will be significantly lower.
This was our complete guide on how to find and farm pelt in Ark Survival Ascended. If you find this guide informative, make sure to follow Android Gram for more detailed guides. Also read: Ark Survival Ascended (ASA): How to get & find Dung Beetle