Battlegrounds Mobile India is a battle royal game based on mobile. It is a replica of PUBG Mobile, which was banned in September last year. Battlegrounds Mobile India is an Indian version of the hugely popular mobile game. It was announced in November last year. 100 players spawn on the map, who land in different places and collect guns, consumables, and more. The last to survive wins the game to get a Winner Winner Chicken Dinner! There is a lot of in-game purchases for gun skins, outfits, pets, and characters. The most popular map in this game is Erangel. There are classic modes along with evo ground modes. The thrill of using different guns, the action-packed scenes, the camping with your squad, the car chases: all of these make the game a huge success.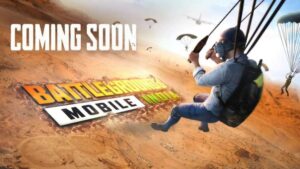 Pre-registration and Early Access of Battlegrounds Mobile India
Battlegrounds Mobile India just released the early access version on Play Store. It attracted a huge response, and the officials have promised to come up with more early access slots. The pre-registration to this game was opened a month ago and garnered 20 million+ registrations on Play Store. However, the iOS users did not get a chance to pre-register. The early access was also released only for Android. iPhone users are disappointed and are waiting for the official release of the game.
Battlegrounds Mobile India release date for iOS users
iOS users are at a disadvantage when it comes to downloading the new Battlegrounds Mobile India. No stable iOS versions of the game are released till now. On asking the officials, they confirmed that the iOS users will not be able to play the early access and will have to wait for the official release. Krafton issued a statement for the release date of iOS version, "We will keep our fans informed on further developments. New updates will be released on our official website and social networks, so please stay tuned for further news!".
iOS users are waiting for an official release date for their version of Battlegrounds Mobile India. We are sure Krafton will come up with the version as soon as possible. Keep an eye on the official pages!