BetterDiscord is a popular modification for the Discord app that allows for greater flexibility and customization options. The platform is available for Windows 7 and newer, macOS Yosemite and newer, and Ubuntu 14.04 and newer. One of the main advantages of BetterDiscord is its ability to add a wide range of plugins and add-ons, which can enhance the user experience. With endless customization possibilities, BetterDiscord has become a popular choice for Discord users who want to tailor their experience to their specific needs and preferences. Despite being a modification, BetterDiscord is widely used and appreciated by the Discord community. However, some users have reported issues with BetterDiscord crashing or not working properly, which can be frustrating. Therefore, we'll explore the possible causes of the BetterDiscord crashing issue and provide step-by-step solutions to fix them.
Also read: How to access settings in Mario Kart 8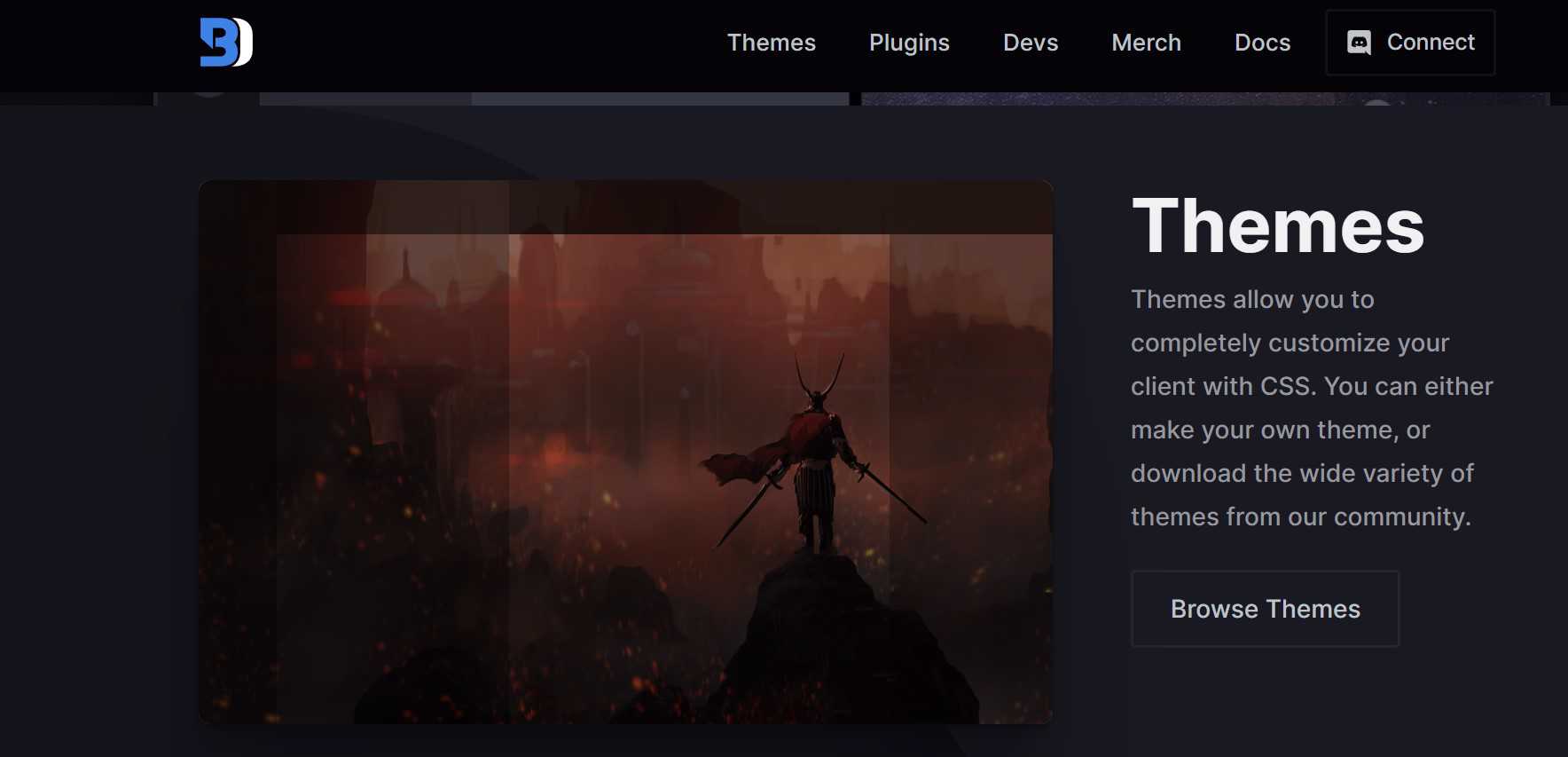 BetterDiscord crashing issue: How to fix it?
Before we jump into the solutions, let's first take a look at the possible causes of BetterDiscord crashes. Knowing the root cause can help you avoid similar issues in the future and understand why the crash happened in the first place.
Outdated BetterDiscord Version: If you're running an outdated version of BetterDiscord, it may not be compatible with the latest version of Discord, leading to crashes.
Corrupted BetterDiscord File: A corrupted BetterDiscord file can cause crashes or prevent BetterDiscord from working correctly.
Conflicting Plugins: BetterDiscord allows users to install third-party plugins, and some plugins may conflict with each other or with Discord, leading to crashes.
Discord Update: If Discord updates, it may not be compatible with the current version of BetterDiscord, leading to crashes.
System Issues: System issues such as outdated drivers, conflicting programs, or low disk space can cause BetterDiscord to crash.
Now that we've identified the possible causes of BetterDiscord crashes, let's look at the solutions to fix them. The first step to solve this problem is by replacing the BetterDiscord File. You can do this by the following steps:
1) Download the BetterDiscord File:
Download the latest version of BetterDiscord from here.
2) Close Discord:
To replace the BetterDiscord file, you need to close Discord completely. You can do this by clicking on the Discord icon and pressing cmd+q or right-clicking on the Discord icon in the dock and selecting "Quit Discord". Alternatively, you can use the Alt+f4 shortcut. To quit Discord on a Mac, you can go to Finder and press cmd + shift + G. Then, paste in ~/Library/Application Support/betterdiscord/data. Alternatively, you can click on Discord and press cmd + q or right-click on the Discord icon in the dock and select "Quit Discord".
3) Locate BetterDiscord Folder:
Press the win+r keys to open the Run box, and type in "%appdata%/betterdiscord/data" (without quotes) to locate the BetterDiscord folder.
4) Replace BetterDiscord File:
Once you've found the BetterDiscord folder, locate the existing betterdiscord.asar file and replace it with the new one you downloaded earlier.
5) Restart BetterDiscord:
Finally, open Discord and check if BetterDiscord is working correctly. To restart BetterDiscord, simply close BetterDiscord and reopen it. This should refresh the BetterDiscord plugin and resolve any minor issues.
If the issue persists, try the following additional fixes:
1) Restart BetterDiscord:
Restarting BetterDiscord can help resolve minor issues. To do this, right-click on the BetterDiscord icon in the system tray and select "Restart BetterDiscord."
2) Disable All BetterDiscord Plugins:
If the issue persists, try disabling all BetterDiscord plugins and restart Discord. To do this, open the BetterDiscord settings, go to the "Plugins" tab, and click on "Disable All."
3) Isolate and Delete Problematic Plugins:
If disabling all plugins works, try isolating the problematic plugin and deleting it. Go to the "Plugins" tab in BetterDiscord settings, disable all plugins, and enable them one by one until you find the problematic one. Then, click on the trash icon to delete it.
4) Repair BetterDiscord:
If none of the above fixes work, try repairing BetterDiscord. Go to Control Panel > Programs > Programs and Features, and find BetterDiscord on the list. Right-click on it and select "Repair". Follow the on-screen instructions and wait for the repair process to complete. Once it's done, restart your computer and try launching BetterDiscord again.
5) Reinstall Discord:
In some cases, the issue may not be with BetterDiscord itself but with Discord. If you've tried all of the above steps and the issue persists, try reinstalling Discord. To do this, go to Control Panel > Programs > Programs and Features, find Discord on the list, and click "Uninstall". Once it's uninstalled, go to the Discord website and download the latest version. Install it following the on-screen instructions, and then try launching Discord and BetterDiscord again.
6) Restart your system:
If none of the above steps work, you can also try restarting your PC. Sometimes, a simple restart can resolve issues with software or plugins.
7) Check your network connection:
If you're experiencing issues with BetterDiscord, checking your network connection can be a helpful step to troubleshoot the problem. You can do this by checking if other apps or websites are working properly on your device, and if not, try resetting your router or modem.
8) Allow DiscordApp through the firewall:
It's also worth checking if your firewall or antivirus software is blocking BetterDiscord's connection. By verifying your network connection, you can rule out any potential issues that may be affecting BetterDiscord's performance. To allow DiscordApp through the firewall on Windows, go to Firewall settings, find DiscordApp, and allow it through or add it to the list of allowed apps.
In conclusion, the BetterDiscord crashing issue can be a frustrating problem for Discord users who rely on the plugin. However, by following the steps outlined in this article, you should be able to fix the issue and get back to enjoying your Discord experience with BetterDiscord. If you continue to experience problems, you may want to reach out to the BetterDiscord support team or Discord community for further assistance. On this note, do not forget to visit Androidgarm for the latest updates in the world of tech and gaming.