Construction Simulator offers you a lot of ways to play the game. For example, if you are playing this game on your PC, you can use steering wheels that come with full/conditional support, joysticks that come with full/conditional controller support, the classic keyboard-mouse setup, and last but not the least, controllers like the Dual Sense Controller or the Xbox controller. Having such a wide spectrum of input methods can give you a more immersive experience in the game. However, many players love to enjoy any game they can with their favorite controllers despite the options you throw at them. This is why we will be discussing how to use Xbox or Dual Sense Controller in Construction Simulator (2022).
Also read: Construction Simulator Steam Deck Support: Is it available?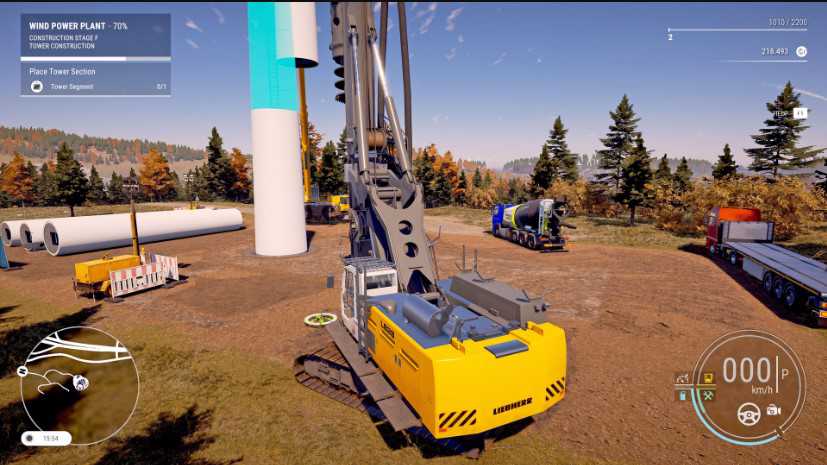 Construction Simulator (2022): How to use Xbox or Dual Sense Controller
Even though Construction Simulator (2022) comes with full controller support, there might be some cases where you may face difficulty while using it in the game. Here is a list of solutions that might help you to fully use the controller in the game.
1) Check the connections of the controller:
Make sure that the controller has proper connections with your PC. Also, you can check if the Bluetooth or the wired connection of your PC recognizes your controller.
2) Update the drivers:
Make sure that the drivers of your controller are up-to-date. For this, you will have to go to the official website of your controller and download it from there.
3) Re-connect your controller:
You can also disconnect your controller and then try connecting it again to your PC if you are facing some problems inside the game.
4) Restart your game:
Sometimes, the game may also cause temporary bugs that you can fix just by restarting it.
5) Restart your system:
You can also restart your system to make sure that any problem that might be happening due to a third party solves itself.
6) Disable Steam Input:
This fix will help you if your controller is not working and the input is not shifting from your keyboard to your controller. All you have to do is open your Steam Library, right-click on the game, and then go to Properties. After that, you will have to click on the Controller option and drop down select the "Disable Steam Input" option.
7) Update your graphics drivers:
As surprising as it may sound, updating the graphics drivers can also sometimes solve the controller issue in the game. So, whether you are using Nvidia or AMD graphics, you need to keep your drivers up-to-date.
8) Update your Windows:
Make sure that your Windows OS has no pending updates. However, if there are any updates that you may be holding on to, you have to download and install them immediately.
This will solve all the major problems with Xbox or Dual Sense Controller that might be occurring with Construction Simulator (2022). On this note, we hope that we were able to solve your issue regarding the controller. For more updates in the world of tech and gaming, do not forget to visit Androidgram.