Giving gifts in the game can help to strengthen your relationship with your followers. So, if you are wondering how to give Gifts in Cult of the Lamb, then you might want to read the full article. You will receive gifts from a number of places in the game. If you haven't been giving them out, then you might already have tons of them in your inventory. But, you don't have to worry about it anymore. In this article, we will tell you how to give Gifts in Cult of the Lamb. So, make sure to stick with us till the very end.
Cult of the Lamb is exactly what the name suggests. You are a lamb and your goal is to start a cult. To do this, you will need to gain followers and eradicate rival cult leaders. During this time, you will also perform several rituals and sacrifice a lot of folks. The game is divided into five different regions. You will need to travel to all these regions and fight off the enemies. Defeating the bosses will give you several rewards and gifts are one of them. Gifts usually contain necklaces or other similar items. They all have some sort of perk that will enhance the wearer. So, let us proceed with how to give a gift.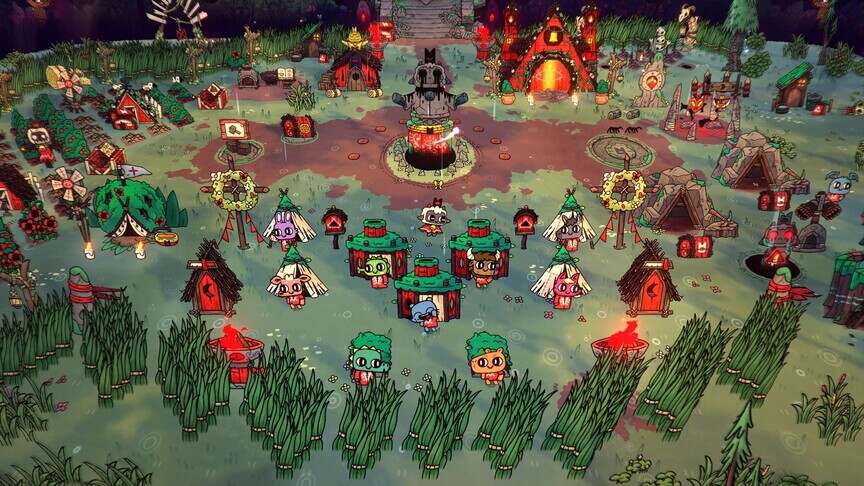 Cult of the Lamb: How to give Gifts?
To give a gift to your follower, you will need to interact with them. So, single out a follower you want to give a gift to and select them. This will open the interactive wheel where you will need to click on Interact. From the next menu, click on the Give Gift option. If you have a gift in your inventory, you will directly open the list and will need to choose an item. But, if you are unable to see this menu, then it means that you don't have any gifts in your inventory.
Giving a gift to your follower will instantly increase their devotion. Also, each gift has some kind of perks like increased faithfulness or faster resource-gathering capability. Note that each follower can only receive one gift from you. So, make sure to check what perk you want a follower to obtain before you give them a gift. Well, this also brings us to the end of this article. We hope that you found it helpful. Stay tuned to Android Gram, and happy gaming.