With Diablo 4's release on June 1, 2023, in Early Access and its global release on June 5, fans are stoked to experience what the game has to offer. The overall reception of the game is, unsurprisingly, positive. However, some bugs have popped out lately. Many players are getting stuck on the "Logging in" screen of Diablo 4. Hence, in this article, we will show you what causes the error and how to fix it.
The game freezing on the "logging in" screen can be very frustrating indeed. Many hard-core fans have been excited to dive into the game's world, only to be interrupted by this issue. If you also encountered this error, don't worry. You are not alone. So, keep reading to learn how to solve it.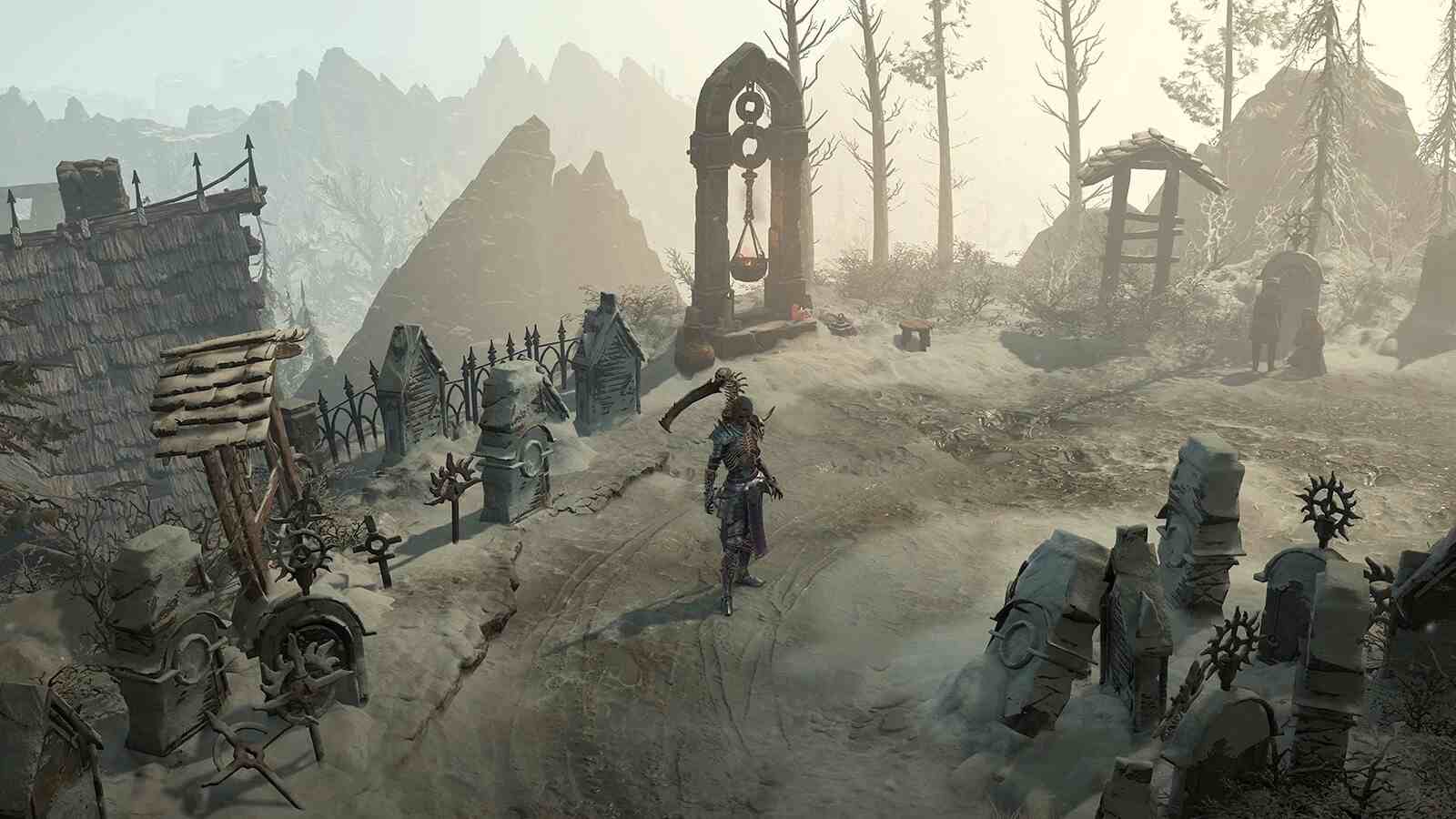 Diablo 4 Stuck on Logging In Screen Issue: Is there any fix yet
What is the Logging Screen Error
Due to an unknown bug, players have reported that the small circle on the "Logging in" screen of Diablo 4 no longer rotates. The game freezes, and they cannot get past it. Another important thing to note is that this bug has been encountered mostly by players on the PS5 console residing in the Japan region.
Well, at the time of writing this article, no tech support agent from Blizzard has come forward to acknowledge the issue. Blizzard has not made an official statement addressing the bug as well. So what to do? Well, there are a few workarounds you can try.
While you're here, check out this article on how to fix the Campaign mode getting stuck issue in Diablo 4.
Install your region's language pack
Many players have reported that they were able to fix the error by installing their region's language pack on the console. So, for example, if you're residing in/playing Diablo 4 from Japan, you need to install the Japanese language pack on your console.
To install the language pack for your region, head over to the "Game Content" section of Diablo 4 on your PS5 console. Then, install the regional language pack. If you're playing from Japan, install the Japanese language pack. This should work, and you should finally be able to proceed. Note that this is just a temporary fix and not a permanent solution to this issue.
Diablo 4 Stuck on Logging In Screen Issue: Is there any fix yet
Getting stuck on the logging-in screen might happen for various reasons. To fix this, you can consider shutting down your PS5. Wait for a few minutes while making sure that the cables snug perfectly to their respective ports. Turn the PS5 on again and launch the game. That should do the trick, and you should be able to move on to the next page.
Raise a ticket to the Diablo 4 Blizzard Tech Support
If none of the workarounds worked, you should lodge a ticket with Diablo 4's tech support, describing the problem. They will be able to provide you with additional workarounds to get the issue fixed.
If this article provided you with all the information you needed, consider following Android Gram for more reads like this in the future.