Although Far Cry 6 was released back in 2021, it wasn't until May 11, 2023, that the game got its official release on Steam. Ubisoft has been known to launch most of its titles via its own digital distribution platform, Ubisoft Connect, and even Epic Games, but now that Far Cry 6 has made its way to Steam, players who use it as their primary store on PC have spared no time diving in on the adventure. However, as much as we hate to say it, the game does come with a bunch of issues, and this is something most Steam users, or gamers in general, have made peace with. Anyway, with the recent release of Far Cry 6 on Steam, players have reported that the in-game audio fails to load, as there is no sound in the game at all. This can deteriorate the whole experience drastically, so the need to fix this bug should be the top priority of the developers.
In-game audio plays a vital role in immersing players in the game's world. As much as gameplay mechanics, unique characters, and a good storyline is important to enjoying a title, in-game audio lays the foundation for each aspect. So, it is pretty obvious that if players are unable to hear anything in the game, they won't play it, as the experience is nowhere near immersive. Similarly, Far Cry 6 players on Steam are reporting the same issue, and the sheer number of reports is a concerning factor. If you are reading this, you are probably facing the same problem. But, is this issue fixable using some methods?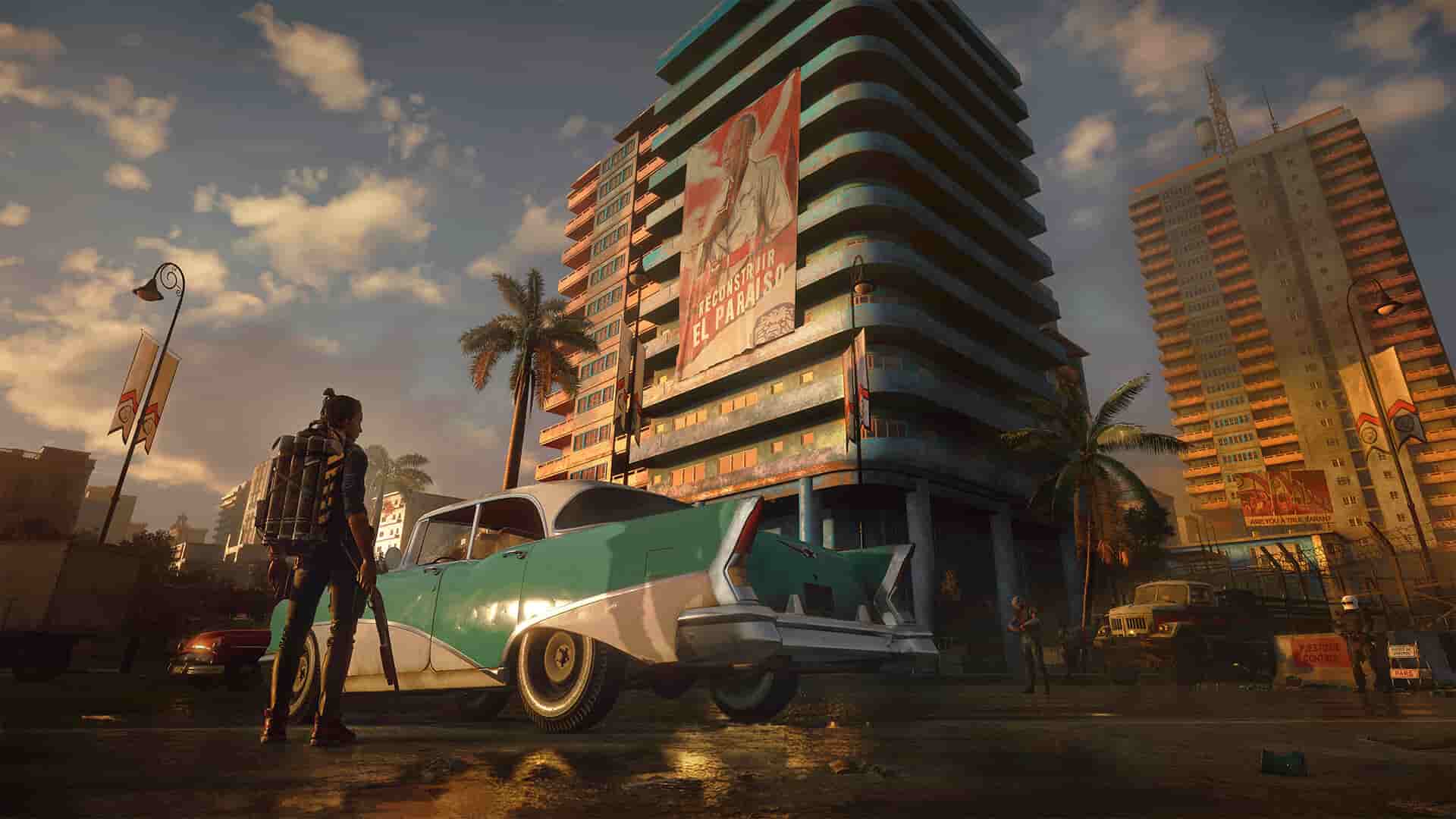 Far Cry 6 Missing Audio & Sound Not Working Issue troubling players, fix awaited
As far as official acknowledgment goes, Ubisoft hasn't made any announcements regarding this issue. So, it solidifies the fact that they aren't aware of the problem currently. However, Ubisoft has a dedicated guide on the sound not working issue for their games, which you can check out here. Well, this guide contains generic workarounds, including checking the volume settings, inspecting the hardware (headphones) for damage, making sure that the correct output device is selected, etc. But, players who have faced the same issue on the game's Steam version didn't get any results after trying these methods. So, what to do?
Wait! Yes, waiting is the most sensible thing to do since the issue was present in the game's PS5, Xbox Series X/S, and Uplay versions as well, before Ubisoft released an update to fix it. So, it is just a matter of time before the developers release an update to fix the same audio problem in the game's Steam version. But do note that this is just speculation from our side and not a confirmed update from the devs, so take this information with a pinch of salt.
Potential workaround:
If you are not among the ones who are willing to wait, you can try a basic troubleshooting step. Sometimes, due to game files getting corrupted or missing, such issues can occur. Likewise, a player did mention that they managed to fix the issue after verifying the game files via Steam. To do the same, head to your Steam client Library, and right-click on Far Cry 6. Now, select the Properties option, and click on the Local Files tab. Here, you will find the Verify Integrity of Game Files option. Simply click on it, and wait for Steam to scan the game files. If there are any missing files found, it will re-download them, and probably fix the issue. Although there is no guarantee this method will work, it is still a worthy workaround to give a try.
Well, you have reached the end of this guide. We hope you found it informative. For more such guides and information on newly released titles, make sure to stay tuned with us on AndroidGram.