HBO Max is a well-known subscription video on-demand streaming service. The service is owned by AT&T via WarnerMedia Direct subsidiary of WarnerMedia. The service was launched on 27th May 2020. The service is a content hub of WarnerMedia's film and television properties and provides a huge collection of original programming and library content of the company and bonus content that is licensed by third-party distributors. The service has around 17.2 million active subscribers since 31st December 2020 and has around 27.7 million paying subscribers.
HBO Max is a very popular streaming service and still, it has been encountering a lot of errors in its system. One of them is the Error Code 420. Error Code 420 has created a situation where users are not able to access the services and features of HBO Max. Users said that they are facing video streaming, login problems and other server connection problems as a result of these errors.
A user said that he has been streaming HBO Max in his Chromecast from a very long time and recently, it stopped working. The Error Code 420 instantly popped up on his screen. After that, he was not able to access any content of HBO Max. Other users said that when they tried to login to HBO Max, the Error Code 420 appeared on their screen and while playing any video, the streaming stopped suddenly and the Error Code 420 was encountered by users of HBO Max on their devices. Well, let me tell you for now that the Error Code 420 normally occurs because of two main reasons. One is the VPN and the other is the network connection.
Till now, the officials of HBO Max have not provided any official statement on these errors and neither they have suggested any solution for these problems. Well, if you are encountering the same issues, you can try to fix them yourself by following these steps –
Ensure that you are using the latest version of HBO Max. If not, then update your app to the latest version.
There might be some sort of service outage. So, wait for a few minutes and try to use the app again.
Don't use any VPN or Web Proxy to access HBO Max. If you are using one, disable it and check if the problem has been solved.
HBO Max is accessible only in US and a few US territories. So, make sure that you are a resident of these locations. If you are a resident of some other country, you cannot access HBO Max.
Close the app and restart it. In most situations, this technique has solved all the major issues of an app.
Contact the HBO support by visiting this site – https://www.hbo.com/about/contact-us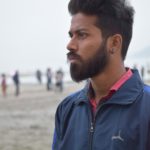 Completed my graduation in 2019 and at present, my aim is to bring a change the society through my articles. Discrimination still exists despite the mention of "Right to Equality" in the Indian Constitution and I want to change the world to a place where there would be no discrimination of any basis and people of all religions and castes will stay together in peace without engaging in fights with each other.
In short, my aim is to remove discrimination from this world, no matter how much time it takes.