Since the launch, Shein has been one of the fastest growing e-commerce site and it has revolutionized the way of shopping with low prices, wide selection of items and fast delivery. The best thing about this site is that it carries out a quality inspection of all the products before they introduce them at the market. It checks for style, color, sizing, workmanship, quality etc. for eliminating any type of problems. The site takes measures to make sure that their cutting, sewing and ironing is able to meet the quality requirements. The site's workers follow guidebooks to ensure the flawless appearance of the final product.
After the quality inspection is done, the product is sent to their warehouse where the employees review the product once more while packaging. When it comes to transportation, Shein coordinates with companies so that they can always have a plane or truck on standby. The site has shipped to more than 80 countries worldwide which also includes United States, Spain, France, Russia, Germany, Italy, Australia, Middle East and many more. For the answers to all your questions related to products, delivery and others, Shein has customer service representatives in various countries and they can speak in English, French, German, Russian, Arabic etc.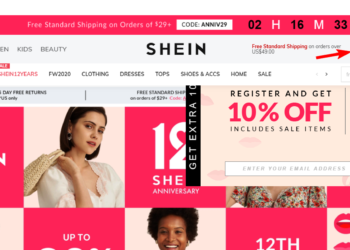 However, you all are well aware of the fact that the world is going through the phase of Covid-19 pandemic which has not ended yet. Still, there are some requirements which can be considered as our daily basic necessities and Shein can fulfill those. Now let me tell you that there is no fixed time of delivery for Shein during the Covid-19 pandemic.
Delivery time is fully dependent on your place of residence and if Shein delivers to those places or not. Because of the pandemic, government has put restrictions in many activities and express shipping services have also been restricted in some areas. Now, if your residence address falls under a restricted zone, you will get the delivery only after the area is declared safe and this might take a lot of time. But looking at the current situation of the Covid-19 pandemic, it can be said for now that shipping can take probably 13 to 25 days after your order gets shipped.