Wondering how many GB is GTA 5 on PC, Xbox, and PS in 2022? It is very important to keep an eye on the size of the game you are about to download. No one has unlimited disk space to adjust the ever-increasing sizes of video games. GTA 5's size has exponentially increased from what it was during the first release back in 2013. Rockstar has put a lot of work into improving the gameplay and the graphics hence the increase in the game's size. So, if you're about to install the game in 2022, then you should read the full article to know how much space will GTA 5 take on your system.
Rockstar's Grand Theft Auto 5, more popularly known as GTA 5 is an open-world, role-playing, action video game. Those of us who grew up with GTA Vice City and GTA San Andreas, have a special place for the Grand Theft series in our hearts. GTA 5 follows the popular trend of the previous games and elevates everything fans love about the series. With a vast open world to explore, there are countless missions and possibilities for your to explore. Rockstar has been constantly working to better the graphics and the gameplay of GTA 5 for years. This has, no doubt, made the game even more amazing but has also increased the file size.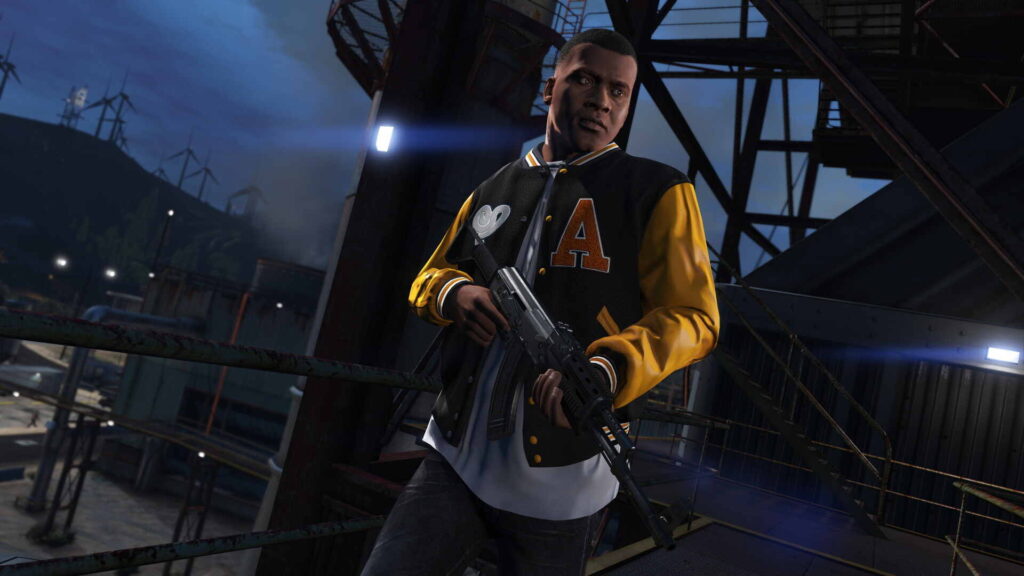 How many GB is GTA 5 on PC, Xbox, PS4 & PS5 in 2022?
When it comes to AAA titles, most peeps wonder if they have enough space on their system to install the game. The contact updates that GTA 5 has been receiving for years have made the game bigger. The game also received a port for Xbox Series X, Xbox Series S, and PlayStation 5 a couple of weeks back (March 2022). So, now peeps on new-gen platforms can enjoy the game at 4K resolution, 60 FPS, and also have the ability to switch between maximum performance and quality modes.
Over the years, GTA 5's size has risen from 57 GB to almost 90 GB. Currently, GTA 5 is around 76 GB for PS4 and Xbox One while the size for PS5 is an astonishing 86.84 GB. Similarly, the Xbox Series X|S version is 87.81 GB in size. PC users will need around 72 GB of free space to install Grand Theft Auto 5 on their systems. These sizes will most likely change with future updates by Rockstar. There have been announcements for more features that will be added to the Online version of the game. This will undoubtedly affect the total game size.
Conclusion-
As you can see, the size of GTA 5 on different platforms has only kept on increasing. With new updates, the numbers will only go up. So, if you're thinking of downloading the game on your system, better free up a good chunk of space. In the end, we hope that you found our article helpful. You can also check out our other article on How many GB is Elden Ring on PC, Xbox, and PS. Stay tuned to Android Gram and happy gaming!