If you have ever played the viral games Adopt Me! and Murder Mystery 2, you would know how unique the Roblox platform is. It brings you a host of multiplayer online games made by gamers like you. And guess what, you can make your own game too. The Roblox community is where you can connect with your friends and other gamers worldwide through chat. Users love the customizable avatars of themselves. There are several outfits and accessories available to dress up your miniature version on the Roblox platform. You can create an avatar that looks exactly like you or maybe like your favorite celebrity: your call entirely!
How to play Roblox games?
Roblox has hands-down been the most creative gaming company. Their mission to bring users together through games very interesting. To play a Roblox hosted game, you have to sign up with Roblox. You can then create your virtual profile and your avatar. That's all, you will then be ready to experience the many 3D experiences hosted on Roblox with your friends.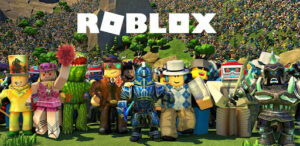 How to remove the costumes of your avatar?
Have an outfit you want to get rid for good? Unfortunately, Roblox doesn't provide that support on its mobile platform. If you want to delete an outfit from your Roblox account on your mobile, you have to sign in through the desktop version of Roblox website. Here are the complete steps.
If you have iOS, visit Roblox.com on your Safari browser.
Click on the "AA" button on the top left corner of the browser.
Check the "Request Desktop Website" option.
For Android, you can request a desktop website through the three dots option on the top right side of your Chrome browser.
On the Roblox Desktop website, tap on the three lines on the top left corner.
Tap on the Avatar option.
Scroll to the right till you right the Costumes Tab.
Find the outfit/costume you want to delete. Tap on the settings icon on it.
You will get the option to delete the costume. Proceed with the same.
We have listed the steps above to delete the costume you don't want anymore. You can now get a new costume which suits you!