Immortals of Aveum is a first-person shooter from EA Studios. This is an interesting take on the FPS genre since this is not your ordinary shooter. This is a fast-paced, chaotic, and story-driven magic shooter in which you shoot and take down enemies with magic rather than conventional guns and bullets. Immortals of Aveum was recently released on all major platforms, including PC, Xbox Series X/S, and PS5. Well, since this game is just out, the community has a few questions regarding a few in-game aspects.
One of the most iconic standouts in this game is the unique red crystal. These crystals contain rewards that you can collect when you break them. Since the game is new, many players are curious as to how to destroy these red crystals and get the rewards. In this article, we are going to guide you through exactly that.
How to Destroy Red Crystals in Immortals of Aveum?
The Red Crystals are unique-looking crystal that is often out of place in the environment. You can casually walk up to them and interact with them, but they don't want to break. This is on purpose. These crystals are, in fact, breakable and contain rewards such as health and mana within them. Since they are red, they are the same color of magic in the game as Chaos; red. This means they are also prone to being weaker against that type of magic, and you will need a spell that uses red magic to break them.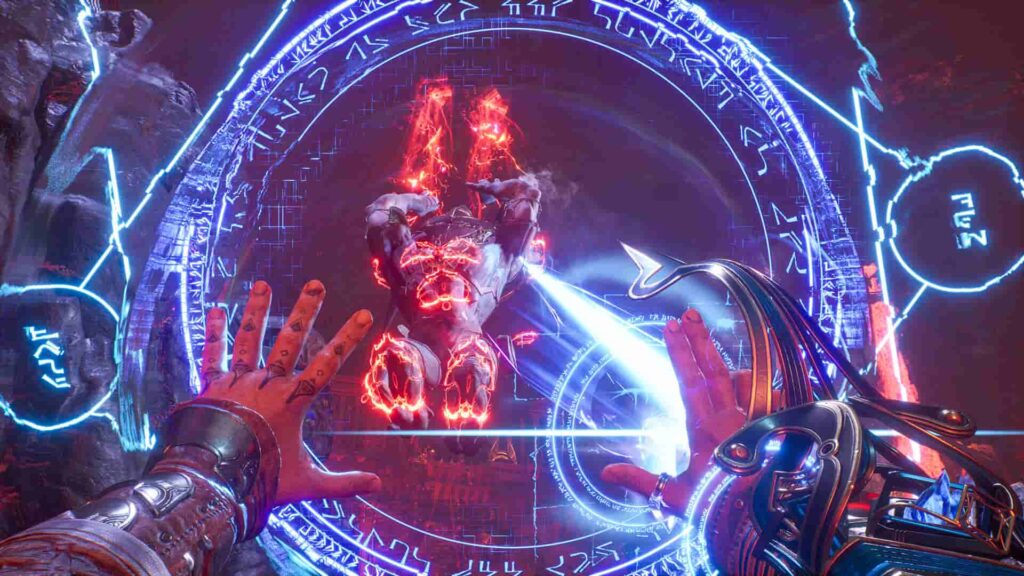 Which Spells do you use?
While there are many spells that use red magic in this game, there is one in particular that you need to break this crystal. These magic spells are part of the in-game story, so you will need to progress in the game until you get them. You will need to obtain a red totem with the Disrupt magic spell. This spell stuns enemies and detonates an opponent's spell as well. You will need to hold and aim this spell at the crystal for a few seconds to break it.
Why do you need the Crystal?
These crystals are very important because they contain mana and health, which are very useful to keep using magic. This makes the entire act of breaking open the crystal worth it since you can replenish your crystal stocks with it. It is also very important since some of the missions are longer than others. During these long missions, these red crystals are invaluable to keeping your crystal stocks and health full. In order to make the best of the situation, you should be breaking these crystals as soon as you have the chance. Doing so will enable you to use magic for a longer period of time and also make it possible for you to fight for longer without worrying about losing magic or health.
That said, we hope you found this article helpful. If you want to read more such interesting guides, make sure to visit Android Gram daily.