Error 16 has been prominently affecting Steam users lately. It is a runtime error due to which Steam fails to function and crashes. Many Steam users are in a state of panic as they are unable to access their favorite games. Well, in this guide, we will be discussing some of the best ways on how to fix Steam Error 16. So, make sure to stick with us till the end.
Also read: Dead Island 2 error 0x1410: How to fix it?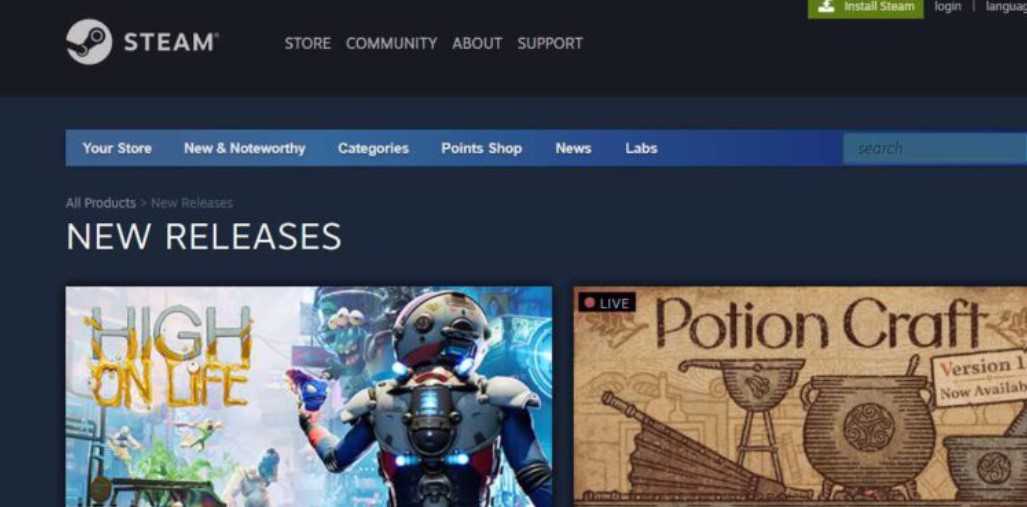 How to fix Steam Error 16
1) Check your network connection
The first thing that you need to do is check your network connection. You can check your upload and download speed online on a speed-testing website. If the speed is low, you can try switching to another network connection.
2) Close unnecessary programs via Task Manager
You will have to go to the Task Manager by pressing Ctrl + Shift + Esc key. Now, close any unnecessary processes that are taking up a significant amount of system resources.
3) Update graphics drivers
You will also have to make sure that the graphics drivers of your system are up-to-date. For this, you can go to the official website of your graphics driver's brand like Nvidia or AMD. Alternatively, you can also access the support software of your graphics card driver like Nvidia GeForce Experience to update the GPU drivers.
4) Reinstall Runtime Libraries
You will have to install the latest Visual C++ Package on your system. For this, you will have to press the Windows + R button. Now, you will have to type "appwiz.cpl" which will take you to "Program & Features". Here, you will have to find Microsoft Visual C++ Redistributable Package. Now, you will have to right-click on it and click on uninstall. Once the installation process is complete, you will have to restart your system. Now, you can download and install the latest package by clicking here. Once the installation is complete, you can restart your system.
5) Perfrom a disk cleanup
You can perform a disk cleanup by pressing the Windows button and typing "Disk Cleanup". After that, you will have to select the drive in which the Steam Client is installed and click on "Ok".
6) Synchronise time and date
Open the settings on your system. From here, go to "Date & time" and toggle "Set time automatically" to on. Under the additional settings, click on "Sync Now". After this, launch Steam, and check if the issue persists.
7) Perform a clean boot
You also need to perform a clean boot in your system. For this, you will have to go to System Configuration by pressing Windows + R key and type "msconfig". Now, you will have to follow these steps:
First, go to the General tab and choose Selective Startup.
Now, you will have to check Load system services and Load startup items.
In the Service tab, check Hide all Microsoft services.
Click Disable All.
After this, apply and then OK to save settings.
Now, you will have to restart your system and launch Steam to check if the problem is fixed.
8) Reinstall Steam Client
If none of the methods worked, then all there is left to do is reinstall the Steam Client. This should eventually fix the issue.
By following these steps, you will be able to get over Steam Error 16. On this note, do not forget to visit Androidgram for the latest updates in the world of tech and gaming.