Looking for ways to increase FPS and reduce input lag on Rust PC Edition? Well, here we are with an article to help you out. Keep reading to know the only workarounds you will need to play Rust PC Edition lag-free.
How to increase FPS & reduce input lag on Rust PC edition in 2022?
Try the following workarounds –
Change a few in-game Settings
Open Rust PC edition and click on Options from the title screen. You will see the in-game settings now. Navigate to the Screen tab, and do the following:
– Change the game's Resolution to your monitor's native resolution, if not set already.
– Ideally, you can set the Resolution to 1920×1080 and play in Exclusive (Full-screen) mode for lag-free gaming.
– Turn off V-sync.
– Set your FPS Limit to a value above your screen's refresh rate but below the maximum FPS you can get.
Now, navigate to the Graphics tab to make a few changes there:
– Set your Graphics Quality to 0, if your game is lagging at a higher setting.
– It is advised to set all the graphics settings to a minimum (0 or the minimum value).
– Shadow and Water settings should be mandatorily set to 0 if the lags bother you.
– Set Draw Distance to 1600 or around 1600.
– Set Shadow Cascades to No Cascades.
– Under Mesh Quality section, set Object Quality option to around 80.
– Set Particle Quality option to around 40.
– Set all other settings under Mesh Quality to a minimum to avoid lags and FPS drops.
Now, navigate to the Image Effects tab:
– Disable Anti-Aliasing and Depth of Field (set to OFF).
– Other settings under Image Effects do not affect game performance.
Now, save and close Rust PC edition.
Change a few Windows Settings
(Windows 10) In the Start Menu search bar, type Game Bar and open the settings. Now, turn off all recording options. In the Captures tab, turn off Background Recording option.
(Windows 11) Turn on Game Mode and use the Xbox Game Bar to monitor your system performance while gaming. Turn off Background Recording from the Captures menu.
Other Workarounds
Once the above is completed, do the following –
1) Make sure that you update your Graphics Drivers: Use the Geforce Experience app (if using Nvidia GPU) or the manufacturer's app to keep an eye on your drivers.
2) Make sure that your OS is updated: Check for any pending updates and complete them. Although Windows 11 promises good performance, it is relatively new can hamper a player's experience on Rust PC Edition sometimes. So, always look for pending updates that Microsoft releases to keep instability of the OS in check.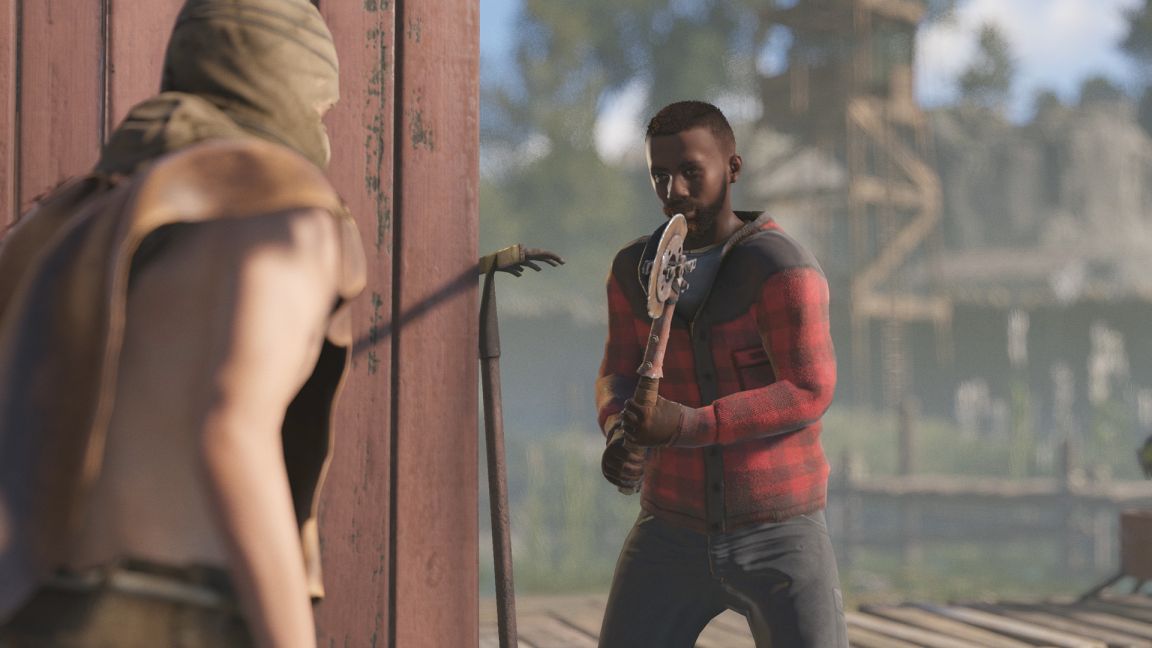 3) Delete TEMP files: Search for %TEMP% in the Windows Search bar and delete all the files that show up in the TEMP folder.
4) Set your Power Mode to Performance Mode: If you are using Battery Saver Mode all the time, set it to Performance Mode while playing the game.
5) Add Rust PC Edition to Graphics Settings: Search for Graphics Settings in the Windows Start Search bar. Click on Browse and locate Rust PC Edition. Add it to the list and select Options > High Performance.
For more articles on Rust PC Edition, stay tuned to Androidgram!