Jagged Alliance 3 is a unique tactical RPG game that offers you many life-and-death situations that a mercenary faces in their life. This also includes killing or sparring your enemy. Sometimes, sparring can open more paths for the story, while it may turn out that the spared enemy has done something more sinister with the time you gave them. Well, in Jagged Alliance 3, we will take a look at a similar moment where, with just one right decision, you can acquire Pierre, who is just an amazing marksman.
Let's be real: players like to kill enemies when they get the choice because that's more fun. But some enemies in Jagged Alliance 3 can become your allies, and one of those enemies is Pierre. So let's see the recruitment process for Pierre and how to do it.
How To Recruit Pierre In Jagged Alliance 3?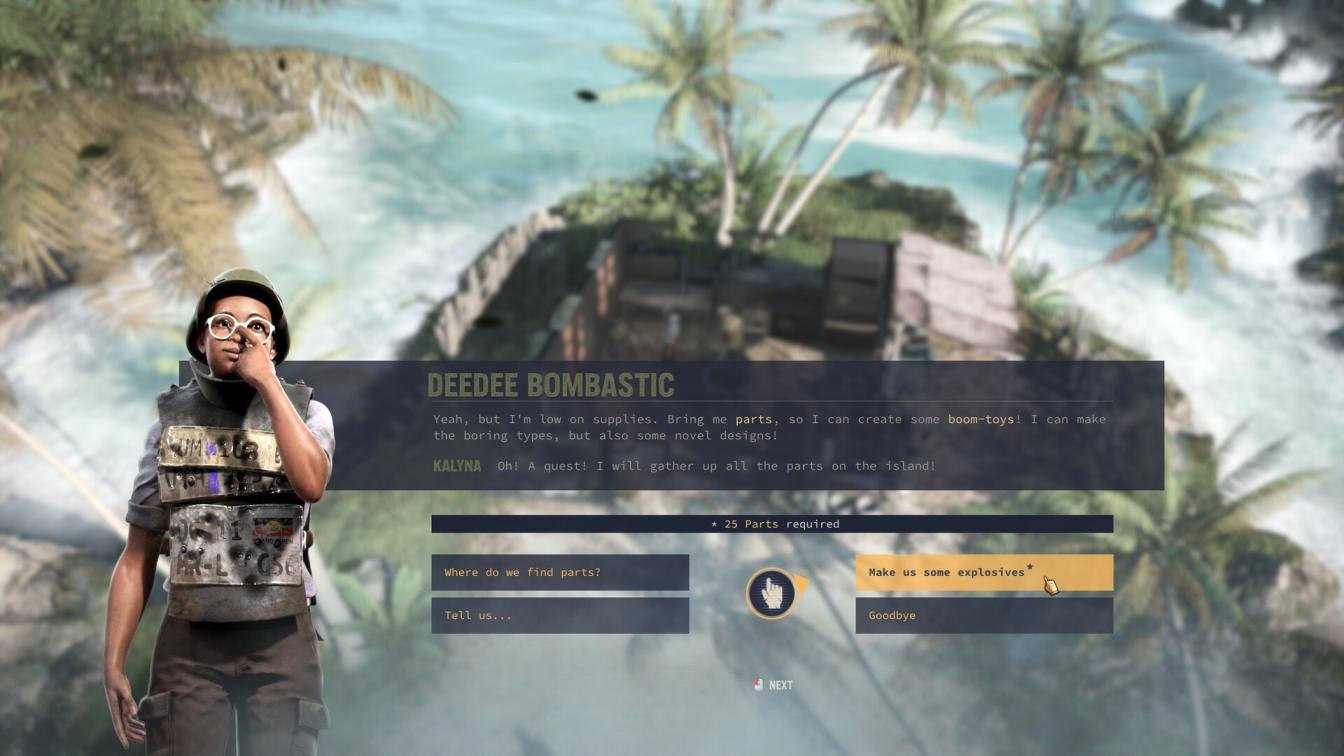 Defeating Pierre is part of the game. Since this is your only choice for getting him, you should try to act smart. We will try our best to explain everything as brief and informative as possible. So, let's begin.
You may go
After you defeat Pierre for the first time in the game, you are provided with two options: Time to Die and You May Go. As expected, the first option kills him instantly, while the second option spares his life. If you want to recruit Pierre, then you have no choice but to spare his life. If you do spare him, then after the mission's completion, you will get 10 Loyalty points, while killing him will grant you 30 from Ernie. Regardless, you must accept the loss and move on, because recruiting him will turn out to be much more profitable.
Reforming Bastien
Do not hurry! You must complete the Reforming Bastien quest before recruiting him. In this same quest line, you will encounter Bastien multiple times, but you must not kill him as well. You may ask why, though. Because if you kill Bastien, Pierre won't join your team. So you must spare him. After being spared, you can even persuade him to start smuggling goods at Refuge Camp E9, which is a good thing. After completing the quest, Pierre will show up at Grand Chien Camp, and then you can finally talk to him and recruit him. Then you can go to Camo E9 and decide to kill Bastien if you want. Just remember that killing him at this point won't reward you with anything.
Also, you should keep on completing different tasks for the Ernie Village after your first encounter with Pierre. After that, you must complete the quest. That way, you will gain both manpower and items as you struggle to recruit him. Since you just spared Pierre's life, try to recover those lost loyalty points as fast as you can. Both are important, so do not try to avoid any. After recruiting him, you can enjoy swift scrolling with an Expert-level marksman. Most players probably don't know about this by now, so this is your chance to just take it on. If you found this guide informative, follow Android Gram for more interesting guides like these.