Bought EA Play on Steam Store and now regret getting it? Well, it's not just you who has run into this dilemma! EA Play is, no doubt, a great subscription to get if you find yourself purchasing EA titles regularly. However, purchasing a year-long subscription to EA Play may get you regretting within the first few hours of use if you aren't an EA freak. There's a way you can get it refunded, thankfully. The refund process is smoother on Steam, requiring you to just submit a request. But if you have already started using the subscription, the only way you could tackle this is by canceling the subscription. Read this article to know the detailed process of refunding EA Play on Steam.
What is EA Play?
EA Play is an online subscription service provided by EA. Well, you should get it if you love EA titles. With EA Play, you will be entitled to members-only content and exclusive rewards. Certain new-release EA titles will be made available at your disposal – try for up to 10 hours before you decide to buy them. Plus, you will also receive a 10% discount on digital purchases made on EA's platform, including full games and DLCs. Along with all the benefits, EA Play is also known to be notorious sometimes. Users report running into bugs while making pre-release purchases and are generally not happy about the overpriced subscription rates for PC.
Moreover, if you own an Xbox or play games on a PC, you could just get a Game Pass subscription. Xbox's GamePass Ultimate subscription not only includes 100+ popular video games but also includes an EA Play subscription at no additional cost. So, why get EA Play on Steam when you can enjoy much more with Xbox GamePass Ultimate?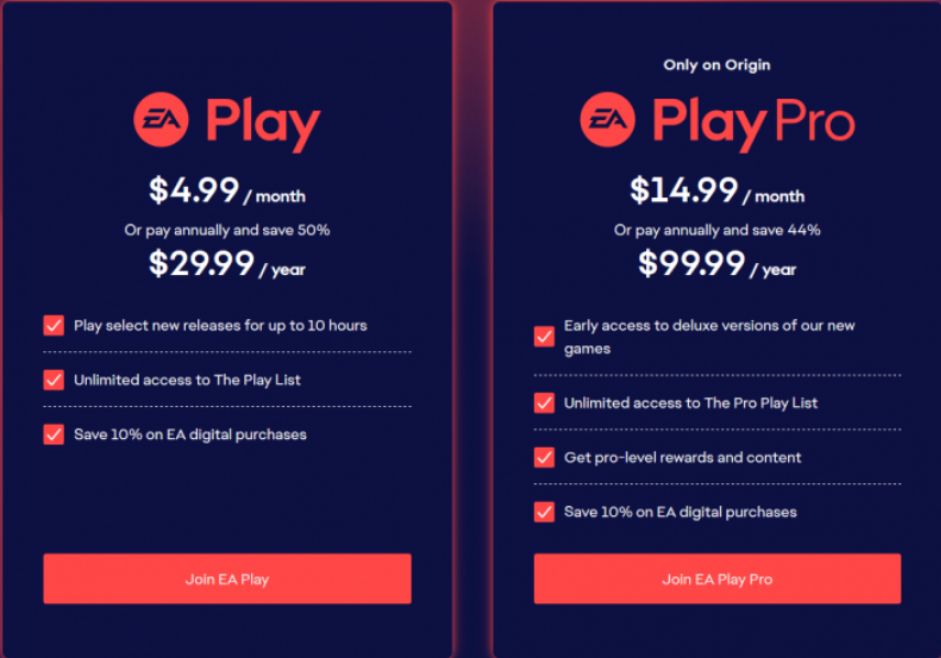 Here's how you can refund EA Play on Steam.
If you haven't used your EA Play subscription and it's not been 48 hours since you purchased it, you can simply submit a request to get it refunded. But if you have used your subscription to buy and play EA titles, you won't be able to apply for a refund. In case you have already used EA Play which you bought on Steam, you can choose to cancel the subscription. Canceling it will make sure that you are not charged for the next billing cycle.
To request a refund on Steam,
1) Head over to help.steampowered.com and sign in using your Steam credentials.
2) Now, select the Purchases tab and then choose EA Play.
3) Next, choose the option I'd like to request a refund.
4) Submit the request.
Once you submit the request, let the officials process it and if you meet the requirements, you will definitely receive your refund. Steam also provides a refund for a subscription if you haven't used it and have submitted a refund request within 48 hours of automatic renewal.
How to cancel an EA Play subscription on Steam?
If you are ineligible for a refund, Steam will reject your request. In such cases, you can avoid getting charged for the next billing cycle by simply canceling the subscription.
1) Firstly, open the Steam app or the website. Sign in, if you haven't already.
2) Now, look for your profile name with a dropdown option on the top-right and click on it.
3) Select Account details. Under Store & Purchase History box, you will see an option to Manage subscriptions. Select it.
4) Locate EA Play in the list of subscriptions that show up and select the corresponding Edit option.
5) Select Cancel my subscription and then Apply.
That's it. You will no longer be billed on Steam for the next EA Play Subscription bill cycle. Hope this article helped you out! For more, stay tuned to Androidgram.