Looking for a guide on setting up Windows Subsystem for Android on your PC? Some users call it Android Subsystem too – it will let you run Android apps on your Windows PC. So, you will no longer require third-party Android emulators. Swell, isn't it? But, at the moment, this feature is only available to a few peeps who meet a minimum requirement set. As the Windows Subsystem for Android feature is still in the testing stages, not everyone can enjoy its benefits. Read this article to know how to set up the system on your PC.
What are the minimum requirements?
There are, precisely, six things you will need to make sure of before trying to create your subsystem. Take a look:
1) Your PC should be running Windows 11.
2) Your Windows 11 PC must be in the Dev or Beta Channels. You can register for the Insider Program from here.
3) Enable Virtualization for your PC's BIOS/UEFI. This may or may not be required for your PC.
4) Your PC should be running the latest Microsoft Store version (version 22110.1402.6.0 or above).
5) Your PC's region must be set to the United States (US).
6) If you are trying to use the Amazon Appstore, you will need a U.S based Amazon account.
Setting up your Android Subsystem on your Windows 11 PC
If you still haven't registered for the Windows Insider Program, you can do so from the Settings. Search for and open Windows Update Settings and then click on the Windows Insider Program option. Select Get Started and follow the on-screen instructions. This will get you into the Windows Insider Program – you will also have to join either the Dev or Beta channel when prompted to choose.
Once you are done with the above, you will have to enable Virtualization features for your PC. Open the Start Menu and search for Turn Windows features on or off settings. Open it and look for Virtual Machine Platforms and Windows Hypervisor Platforms – check the boxes beside them. Then, hit OK and restart your PC. That's it for the requirements. Follow the steps below to set up your Windows Subsystem for Android:
1) Click on this link to open the Amazon AppStore page on your Microsoft Store app.
2) Install the app.
2) Sign in using your Amazon US account.
3) That's it. The AppStore will guide you accordingly – just keep following on-screen instructions.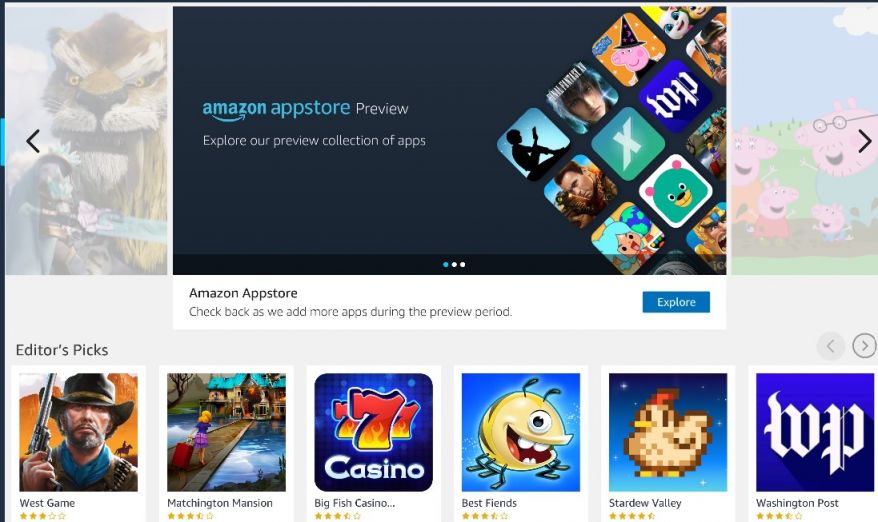 How to fix the "This app will not work on your device" error?
Also Read: How to get Classic/Old File Explorer in Windows 11?
If you have run into an error as stated above while trying to install Amazon AppStore, make sure that your PC meets ALL the minimum requirements. You will run into this error if you don't reside in the U.S. or you don't meet these minimum hardware requirements for the Amazon AppStore on Microsoft Store:
OS: Windows 11 version 22000.0 or higher
Architecture: X64 ARM64
Memory: 8 GB (minimum), 16 GB (recommended)
Processor: Intel Core i3 8th Gen, AMD Ryzen 3000, Qualcomm Snapdragon 8c or above
Location: Only available to Windows Insiders on Dev or Beta channel in the US
If you have run into an error even after meeting all sets of requirements, contact Microsoft Support for further help. For more Windows 11 tutorials, stay tuned to Androidgram!