The PlayStation Showcase 2023 revealed a huge roster of upcoming video games for PlayStation, PC, leaving fans exhilarated and impatient for their release. Ubisoft's Assassin's Creed: Mirage is one such game that stole the show, as fans were lucky enough to enjoy both the cinematics and gameplay. Anyway, if you want to know if Assassin's Creed: Mirage is a multiplayer game, then you've come to the right place.
Well, Mirage has returned to its roots of clean parkour, stylish killing animations, and a captivating story. But what about multiplayer? The Assassin's Creed community has asked Ubisoft to implement multiplayer in the game so that players can prove to others who is the most deadly assassin. But does Ubisoft have any plans for implementing such a mode?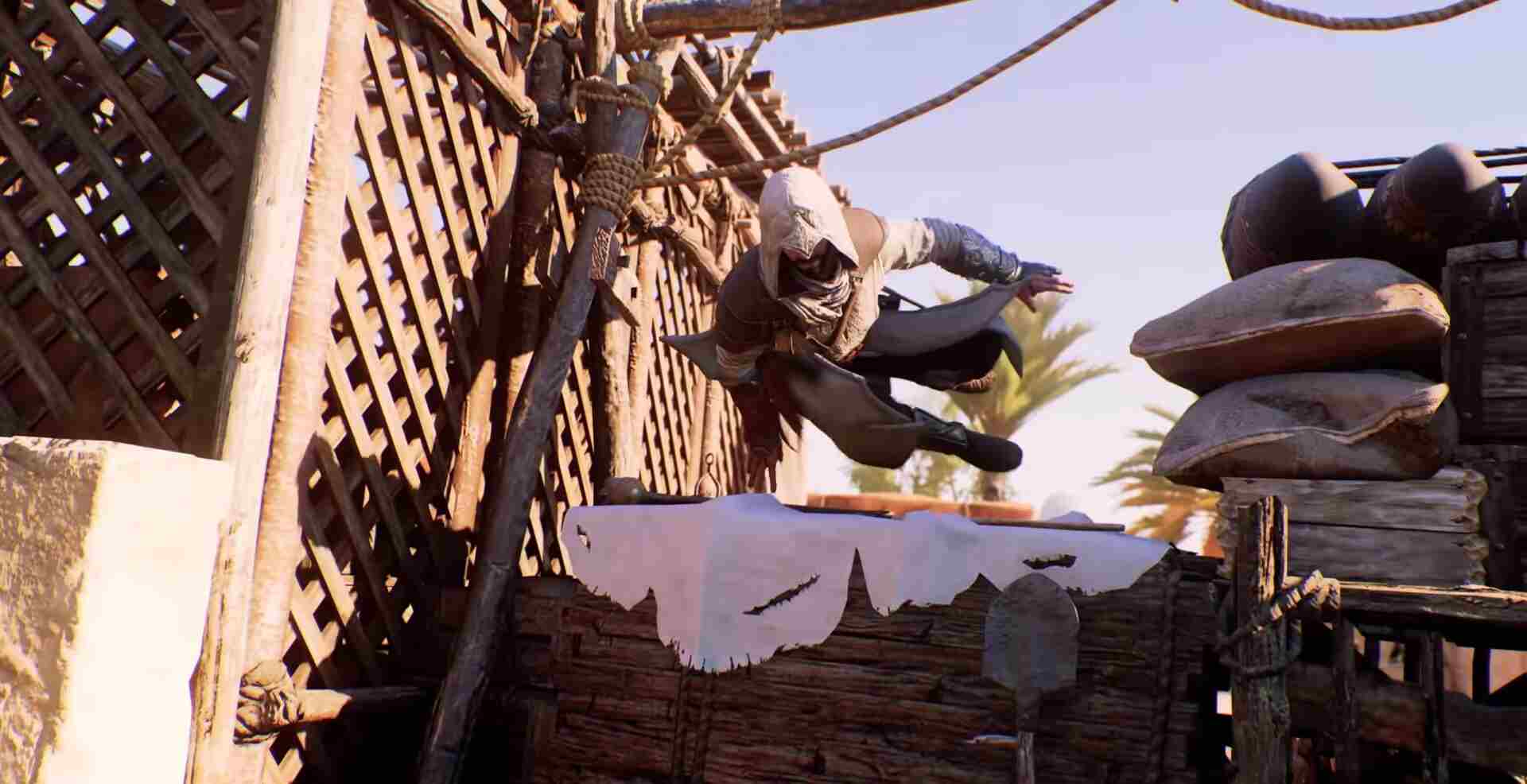 Is Assassin's Creed Mirage Multiplayer?
What has been revealed so far?
As we said before, the game takes itself back to its basic attributes, which made the franchise as popular as it is today. Since Assassin's Creed: Valhalla turned out to be a chore simulator with clunky parkours for many, Ubisoft has taken a step back to identify what made the franchise so popular in the first place. And that has been reflected in the latest Assassin's Creed: Mirage's gameplay trailer. The gameplay trailer has also revealed multiple assassination animations, with each of them looking equally thrilling. The game has also brought back the notoriety bounty poster on walls that was lacking in some of the previous titles.
Next, there are a lot of ways in which you can complete enemy bounty assassinations. You can either bribe the guards to let you inside their building, and then you can work your way to the bounty. Or you can simply ignore all that and use stealth to assassinate every enemy on your way. All in all, Mirage seems to be a new and exciting addition to the series, but the inclusion of a multiplayer mode is what many want.
Is Assassin's Creed: Mirage a Multiplayer Game?
Assassin's Creed: Mirage is a purely single-player experience. A multiplayer feature would introduce several unwanted mishaps, glitches, and game-breaking bugs. Additionally, the idea of lucrative multiplayer in a game that will not be free to play is a bit iffy. Well, most of the recent major installments in the Assassin's Creed series have been single-player titles, so we are quite sure that Assassin's Creed Mirage will remain a single-player game without the inclusion of any multiplayer modes.
Now, whether Assassin's Creed: Mirage will eventually get a multiplayer mode or not depends solely on sales, profits, player retention, and gameplay replayability. All these factors can be predicted to some extent, but the prediction can't be guaranteed. Once the game launches on all the platforms, the cloud of predictions will dissipate, and Ubisoft can then decide if the game is lucrative enough to have its own multiplayer mode. However, the chances of this happening are quite low—almost zero.
We hope this article served you with all the information you were looking for. For more such content, feel free to go through the other articles on Android Gram.