Park Beyond is an upcoming theme-park management simulator releasing on Microsoft Windows, PlayStation 5, and Xbox Series X/S. Developed by Limbic Entertainment, the creative hive mind behind Tropico 6, and published by Bandai Namco Entertainment, the game focuses on managing every aspect of an amusement park. Given the platforms on which the game is scheduled to release, you might be worried whether Park Beyond will be available on PS4, Xbox One, and Nintendo Switch. In this article, we will discuss the release date of Park Beyond on the said platforms.
In Park Beyond, you can create, manage, and customize your theme park to match the one in your dreams. You can recruit staff to maintain the fun and security of the park while you focus on other important matters at hand, such as managing finances, meeting visitor needs, and creating crazy rides. Although all these sound interesting and fun, will players on old-gen consoles be able to enjoy this experience?
Related: Is there a Harmony Fall of Reverie PS4, and Xbox One Release Date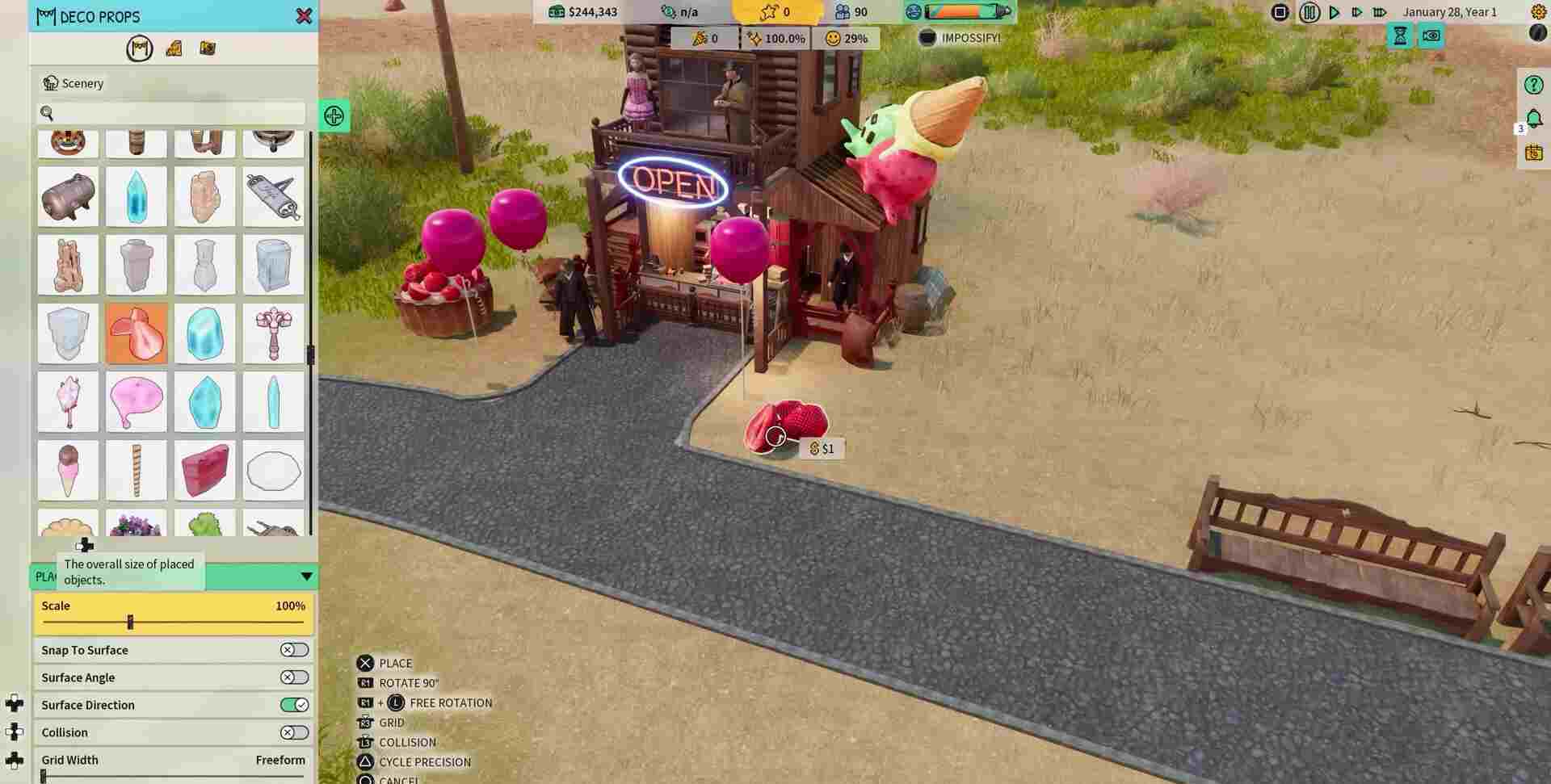 Is there a Park Beyond PS4, Xbox One, and Nintendo Switch Release Date
No Official Announcement
At the time of writing this article, Park Beyond doesn't have a release date for old-gen consoles such as the PS4, Xbox One, or Nintendo Switch. The game is scheduled to release on June 16, 2023, for PS5, Xbox Series X/S, and PC. Since the developers have not made an official statement on whether the game will release on old-gen consoles, we are assuming that it won't be available at all.
But as with all other games, it is subject to change should the developers make an official statement on their plans to port the game to old-gen consoles. If Park Beyond makes enough sales, attracts a lasting and loyal community, and lives up to the standard of other titles in its category such as Cities: Skylines, Project Highrise, and SimCity 4, the developers might consider porting the game to older-gen consoles.
Our take on why Park Beyond will not be ported to PS4, Xbox One & Nintendo Switch
Porting a video game from current-gen to old-gen is sometimes easier said than done. The process involves tuning the graphics and models down from current-gen graphics to fit the game within the performance benchmark of old-gen consoles. While this process in and of itself is time-consuming, a lot of bugs, glitches, and unknown mishaps start piling up. This causes additional wastage of time and resources, which could have been utilized on additional features and game mechanics to enhance the longevity of the game.
Secondly, construction simulator games start out fine in terms of performance. But as you keep progressing through the game and building new structures in the sandbox, the game can start lagging, causing serious FPS drops. This factor, coupled with the low processing capabilities of old-gen consoles paves the way for the most abhorrent gaming experience of all time. Hence, the trend of releasing games on current-gen consoles prevails.
To sum it up, we have no information on whether Park Beyond will be available on Xbox One, PS4, or Nintendo Switch. It might arrive at a later date if the game makes enough sales. Keep an eye out on the official media outlets of Limbic Entertainment to get the latest updates directly from the developers. If you enjoyed reading this article, consider following Android Gram for such content in the future.