Wondering if there is a Rumbleverse Nintendo Switch release date? Then you don't need to look any further. Folks are desperate for any news related to the game's release. Rumbleverse was supposed to drop on February 15, 2022. Fans of the brawler royale were pumped to get their hands on the game as soon as it releases. But, unfortunately, the release got delayed indefinitely due to some circumstances. Ever since then, folks are waiting for some sort of announcement. In this article, we will tell you if there is a Rumbleverse Nintendo Switch release date. Stick with us till the end.
Rumbleverse is an upcoming brawler royale genre video game. It features an all-out battle between forty players. You can make your own character and enter a match. Players will need to smash crates to find powerups that will help them win the match. The vibrant and colorful atmosphere gives the game a unique and fresh view. From the trailer and game's description, the combat will mainly focus on hand-to-hand or melee. The different powerups will also play a big role in who comes out victorious in the end. But, the important question is, when will we get to play Rumbleverse? Will it come out on Nintendo Switch? Is there a release date? Well, you will find your answers below.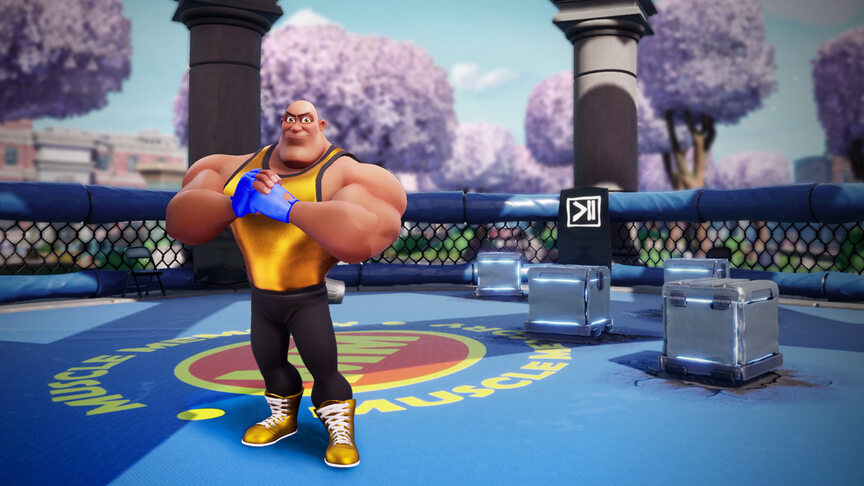 Is there a Rumbleverse Nintendo Switch Release Date?
Ever since Rumbleverse's release got delayed, fans have been desperate for a new date. The developers cited technical and server issues as the main reason behind the delay. Iron Galaxy is adamant about releasing a bug-free version of the game for players. Unfortunately, they have not announced a certain date. Folks on all the major platforms would have got to play the game from February 15th, 2022. This means that there is no news about a Nintendo Switch release as well. The company had also decided to refund all the players who pre-ordered Rumbleverse.
The developers later announced that the game will go into an early-access beta phase from February 12, 2022, for PC. The success of the game in this phase will determine how early we might get the full release. Hopefully, Rumbleverse might hit the stores by mid-2022. This is our speculation, so take this information with a grain of salt. You can visit Rumbleverse's official website to check more news about the game. We will also update our article as soon as new information pops up. So, make sure to stay tuned to Android Gram. In the meantime, you can also check out our other article on How to play with your buddy in Pokemon GO. Happy gaming!