Moonstone Island is a new addition to the 2023 farming simulator genre. This game features cute but scary and powerful spirits that you can collect across hundreds of different islands. You will be making magic potions and testing out your skills in the wild in a card-based fighting style. It all sounds cool, but first, you must complete the initial or beginner's quests, as most gamers like to say. For a veteran 2D platform lover, it won't be that difficult. But for first-timers, it may be a bit challenging. Anyway, in this article, you will learn how to get and find wood in Moonstone Island.
Wood is one of the most basic yet important resources in any crafting or survival game. While Moonstone Island is nothing like Palia, it's still important to know the basics as soon as you can. So without further ado, let's dive in and see how easy or difficult finding wood is in the game.
Moonstone Island Wood: How to get & find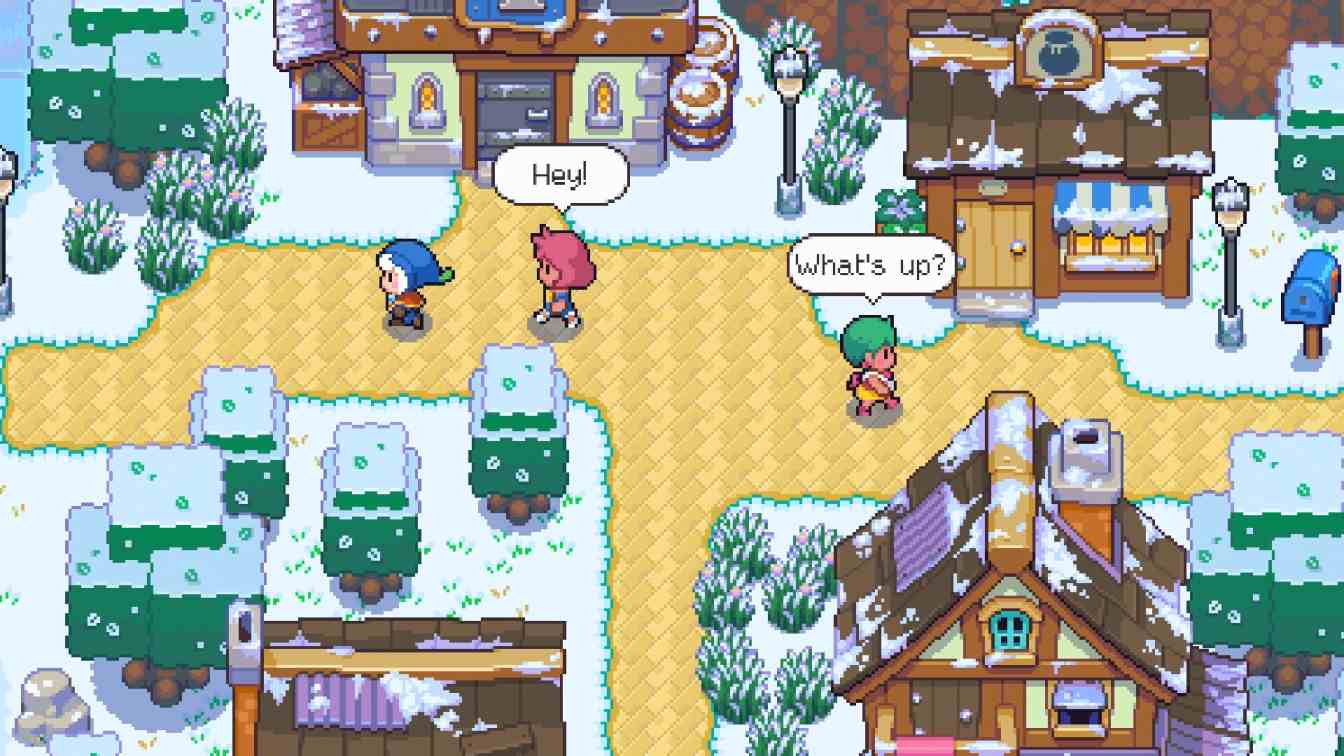 In Palia, you will use something like a standard axe to cut trees. Cutting trees is one of the best sources of wood. But now the bigger question comes: is it the same in Moonstone Island too? The answer is yes. Cutting trees is your main source of getting wood in this game, and once you learn how, it's a piece of cake. So here's how it goes:
How do you cut trees in Moonstone Island?
The first thing you need is an axe. If you are wondering if you need to do some special quest for that, don't worry. This is a beginner's tool, and you will eventually get it during the initial phase of your journey. If you have progressed enough in the game, then you might already be the owner of your first battle axe. Simply start cutting trees off your map, and you will get yourself some wood in the process. There are various kinds of trees in Moonstone Island. The amount of wood you receive will depend on the length and size of the tree. But don't worry about that just yet. Start cutting small-sized trees, and you will have plenty of wood.
How do you cut trees inside the village?
Well, you can't. Most players will start thinking that either they have no axe or maybe something is wrong with their game. Don't get confused; no one can cut trees inside the village. So, simply leave the village and head to the outskirts. There, you can find plenty of trees that randomly regenerate over time. There are trees on every island, so you don't have to worry about this basic resource anymore in the future. If you are on the beginner's or first island, then head south from the village, and you will soon reach the outskirts. Then, you can start gathering wood for your crafts and future endeavors.
This was our complete guide on how to find wood in Moonstone Island. If you find this guide informative, follow Android Gram for more.