Do you also like to feel the adrenaline rush while accelerating on the tracks of Moto GP 22? If you are a Moto GP 22 player who likes to throttle his bike through a controller, you must know how it feels to be alive. The use of a controller while playing Moto GP games is supreme not only because some of us are familiar with it and enjoy the controller mechanics, but having analog triggers gripped through your fingers helps you to make subtle adjustments while throttling and braking. Although this advantage is exclusive to the controllers with analog triggers, having any kind of controller gives you an immersive experience in Moto GP 22. But what if you are planning to play MotoGP 22 and suddenly the controller is not working? Well, if you have been around such a situation, we are here to get you out of it.
Also read: How to turn off auto brake in MotoGP 22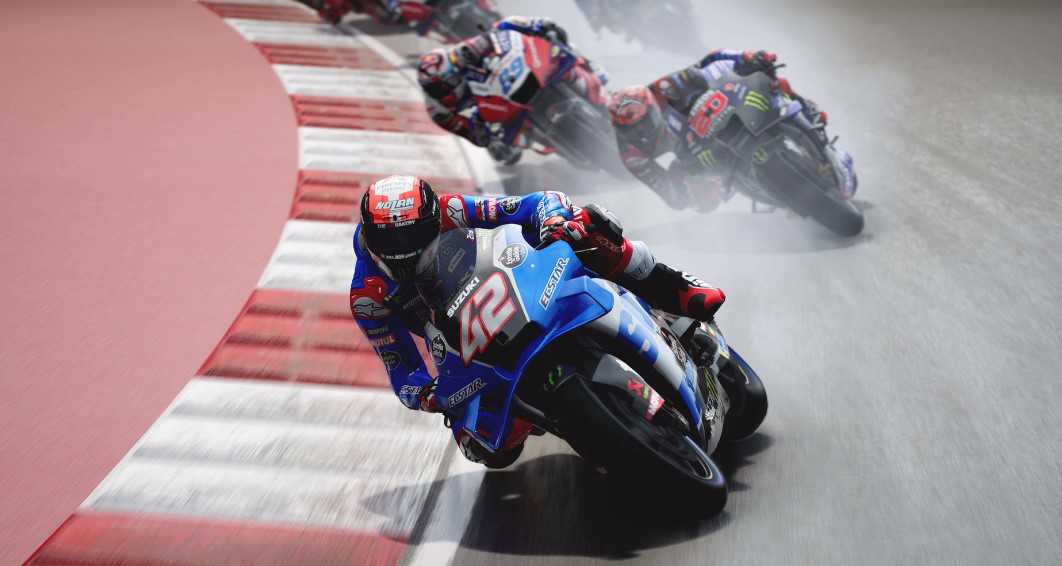 MotoGP 22 controller not working: Fixes & Workarounds
We understand your frustration regarding the controller not working issue in the game. However, since there is a diverse range of controllers in the market, it becomes hard to find a solution that actually works. Therefore, we will be going through some generic solutions that will most likely be effective against this issue.
1) Restart the game:
Restarting the game can really help in fixing the prevailing issue with your controller. You can also take the help of the Task Manager if you are playing on Windows to restart Moto GP 22 by ending the process from there.
2) Restart your system:
Whether you are playing on a console or a PC, restarting your system can help you to make the controller work. Sometimes, a temporary bug or a glitch can cause minor issues. This is when a simple restart can do wonders.
3) Check your system's connection with the controller:
Whether you have a wired or a wireless controller, make sure that it has a proper connection with the system. Sometimes, the controller may start malfunctioning due to connectivity issues. Therefore, check your controller's wires or Bluetooth connectivity with your system.
4) Activate Steam Input:
Open Steam and head over to the Library. Now, select MotoGP, right-click on it, go to Properties, and click on the Controller option. From here, open the drop-down option and select the Enable Steam Input option.
5) Update your controller drivers:
If you have a controller with pending driver updates, this is the right time to update them. You can update these drivers by going to your respective controller's website and downloading the drivers from there.
6) Use the x360ce emulator (PC):
There can be times when Moto GP 22 refuses to recognize generic controllers. In this case, you can install the x360ce emulator which will make your controller work as an Xbox 360 controller for this game. You just need to download the correct version for your Windows (32-bit or 64 bits as per your Windows version). After downloading, copy the emulator files to the game directory and configure your controller. You can download the x360ce emulator from here.
Hopefully, you will be able to enjoy Moto GP 22 with a controller after trying these fixes. However, if the problem persists, feel free to contact the official team for further assistance. On this note, we hope that we were able to make your gaming journey smoother than before. If you are an avid gamer who likes to be up-to-date in the world of tech and gaming, you can visit Androidgram.