Wondering how to fix the Overwatch 2 Screen Tearing error? Then you, my friend, might want to read the complete article. There are several reasons why you might be experiencing this issue while playing the game. Low system specs, poor internet connection, and corrupt game files are just some of the reasons why this issue might be occurring. So, if you are searching for solutions, then you don't have to look any further. In this article, we will tell you how to fix the Overwatch 2 Screen Tearing error. So, make sure to stick with us till the very end.
Overwatch 2 is the sequel to the extremely popular first-person shooter, Overwatch. The game is very popular for its competitive PvP aspect. That's why most fans were quite surprised by Blizzard's decision to roll out a sequel. But, Overwatch 2 is more of an overhaul of the first game. But, we will discuss this topic in some other article. For now, let us focus on how to fix the Overwatch 2 Screen Tearing error. So without any ado, let us proceed.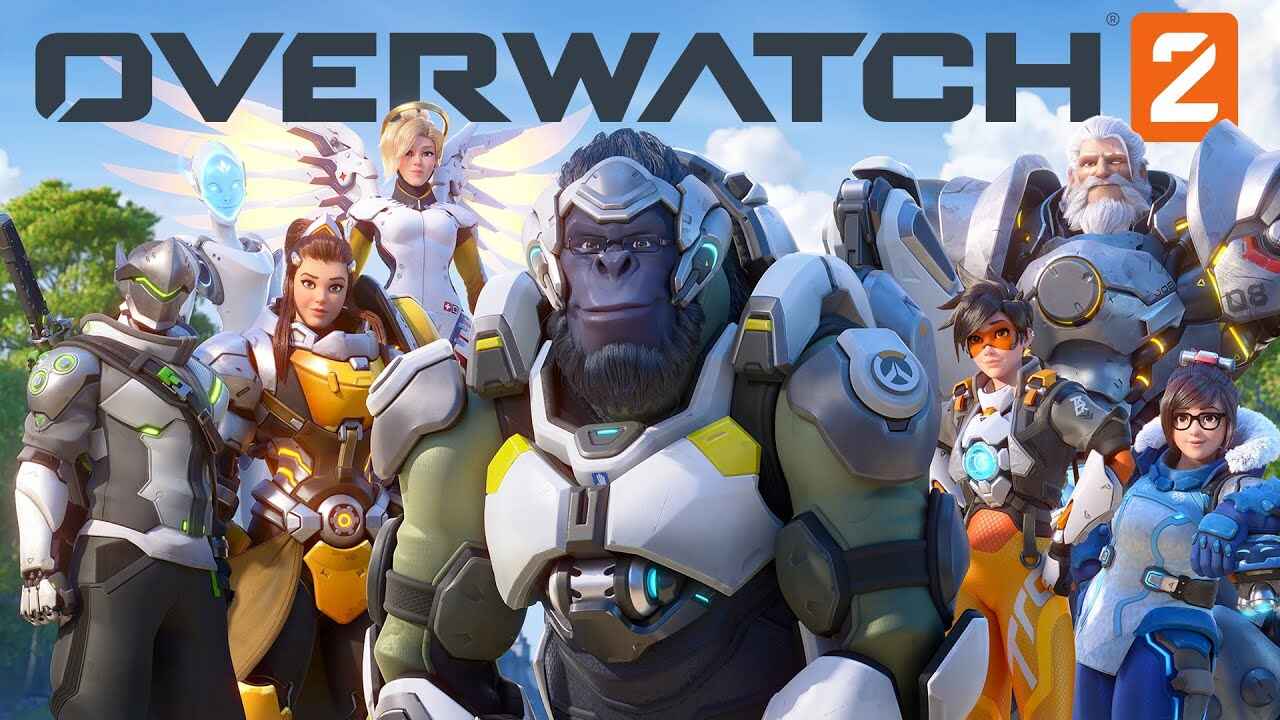 Overwatch 2 Screen Tearing error: How to fix it?
There are a few methods that might fix the Overwatch 2 Screen Tearing error on your system. We have mentioned all of them below for you to try. You will also find some general troubleshooting tips that will come in handy. So, let us begin.
1) Restart your game and the system-
First and foremost, you should start by restarting your game. This generally fixes small graphical bugs. Next, reboot your system as well. Once you do this, then try launching Overwatch 2 once again and see if the issue persists.
2) Check the system requirements-
If you do not meet the minimum system requirements to run the game, then you will keep encountering strange issues. Make sure that you have at least an Intel Core i3 processor, 6 GB RAM, NVIDIA GeForce GTX 600, and 50 GB of free storage space on your system.
3) Check your internet connection-
You can also face screen tearing issues while playing Overwatch 2 if you have a poor internet connection. You can restart your modern and other internet devices and then try playing the game again. We also recommend using an ethernet cable over a wireless connection.
4) Scan and Repair the game files-
As we mentioned before, corrupt game files can also trigger this issue. So, load your Battle.net client and then go to the Library. Here, click on Overwatch 2 and then go to Settings. Now, click on Scan & Repair and wait for the process to complete.
5) Update your GPU drivers-
GPU manufacturers keep releasing new versions of the drivers to keep up with new video games. old drivers are prone to issues and hence you should always make sure to keep your GPU drivers up to date.
6) Close background tasks-
Press the Ctrl+Shift+Esc keys to open the Task Manager. Now, head over to the Processes tab and then look for any application that is taking up too many system resources and close it. We also recommend not opening web browsers or applications like Discord and Spotify while playing Overwatch 2.
7) Lower the Video settings-
Launch Overwatch 2 and then go to Settings. Here, head over to the Video tab and then lower all the graphical settings. You can lower the resolution and disable other effects like Shadows and Bloom. Once you do this, relaunch Overwatch 2.
8) Enable NVIDIA FastSync/AMD FreeSync-
Enabling this setting can also eliminate the Screen Tearing issue in Overwatch 2. To enable this setting, open the NVIDIA Control Panel and go to the Manage 3D setting. Here, select Overwatch 2 and then enable FastSync. A similar method can be followed for enabling AMD FreeSync.
9) Enable VSync-
We recommend using this method as a last resort. Enabling VSync will most likely remove the Screen Tearing issue from the game but it also brings out a new issue. Enabling this setting is most likely to increase the input latency in the game and cap your in-game FPS. This means that the game will respond a little slower than usual. So, if you are ready to accept this problem, then do enable VSync from the in-game Setting> Video> VSync.
Well, this brings us to the end of this article. We hope you found it helpful. Stay tuned to Android Gram, and happy gaming.