Being a tactical FPS shooter, Paladins has been one of the most unique games ever since its closed beta release in 2015. Be it the overall game modes or the wide number of champions to choose from, the game has something to offer everyone, and that too with infinite possibilities. Each champion can be customized as per a specific playstyle, and that is made possible with the help of loadouts. Well, talking about champions, there are four classes in which they are classified. These are Flank, Damage, Tank, and Support. Since each class offers many champions to choose from, it can be overwhelming for a new player or even a veteran to pick the best ones, considering the shift in meta with each update. So, in this guide, we have shared details on the Top 5 and Best Flank Champions that you should pick in Paladins that are relevant in 2023.
When it comes to the flank class, there are 14 champions available in the game. However, not all of them are strong, and this is where choosing the right flank can win you games. Unlike other games where individual skill or team-based strategy alone can win matches, in Paladins, even picking the right champion to counter the opponent has a massive impact. In competitive matches, you can have the upper hand over your opponents in the drafting phase by picking the right flank champion. So, with that said, let's get right into the details.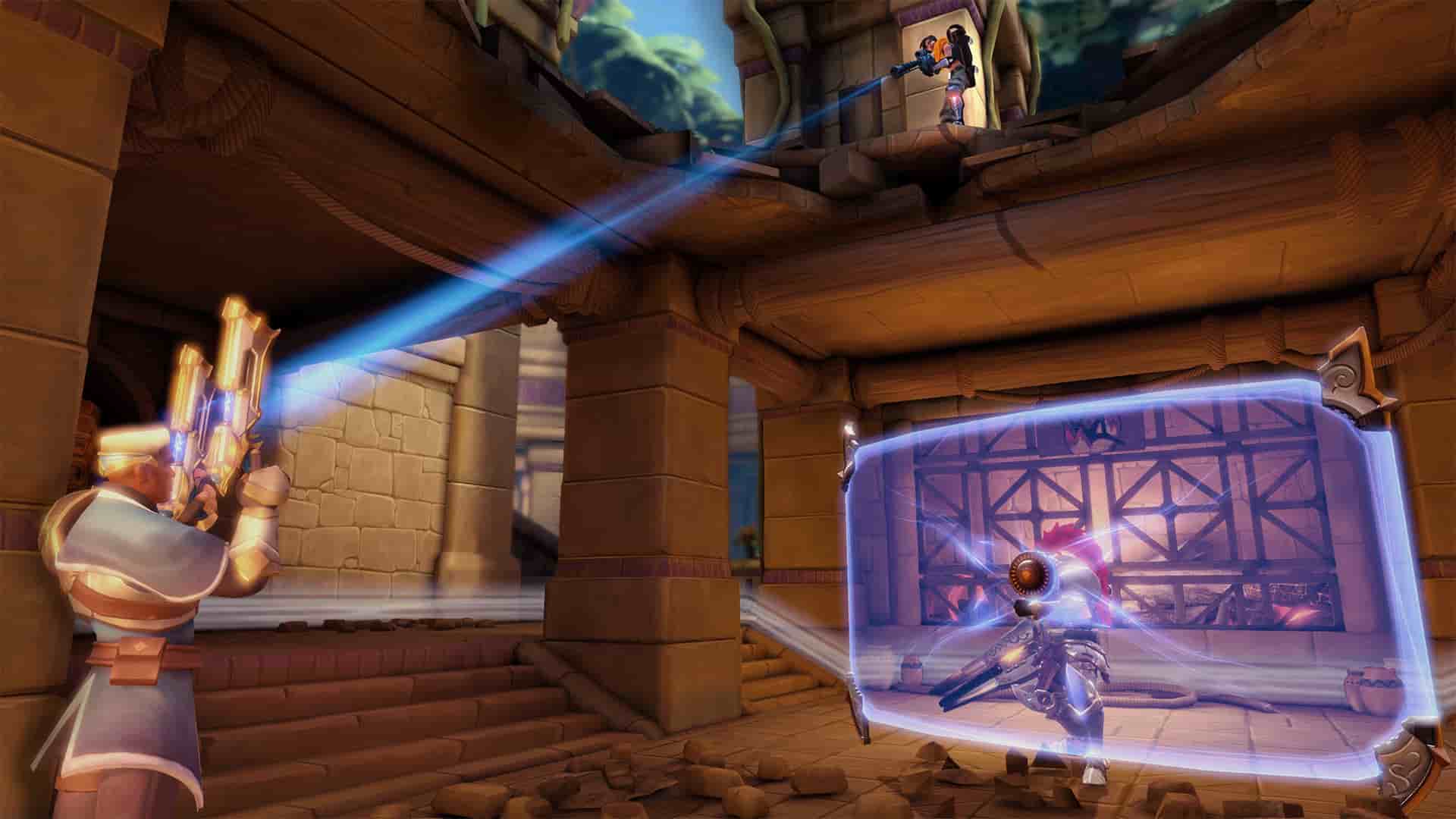 Paladins Top 5 & Best Flank Champions Tier List (2023)
Picking the best flank champion is indeed important to winning games, but do note that most champions are very good in certain maps and pretty weak in others. So, you cannot pick a single flank every time to win on different maps. With that said, here are our top 5 best flank champions in the game.
Zhin
Well, this is quite obvious. One of the most beginner-friendly champions in the game who has a well-rounded kit to deal consistent damage and flee the scene with ease is none other than Zhin. He can dish out pretty good damage and can also be played as a damage champion in certain matches.
Strong against: Hitscan Champions such as Viktor, Tyra, Vivian, etc.
Weak against: Projectile or Burst Damage Champions such as Cassie, Shalin, Saati, Bomb King, etc.
Best Maps: Stone Keep, Jaguar Falls, Brightmarsh
Androxus
Another good-to-go flank champion in the game is Androxus. Players with decent aim and good flicking skills can make use of Androxus the most. His Nether Step and Reversal abilities are quite useful in tight situations.
Strong against: Bomb King, Betty La Bomba, Drogoz, Willo
Weak against: Lian, Octavia, Kasumi, Vivian
Best Maps: Brighmarsh, Ascension Peak, Serpent Beach
Lex
Lex is a flank champion that can deal huge damage in close combat. His utility kit is designed in such a way that it enables him to reveal the location of opponents and then dish out quick damage. Although the champion lacks mobility when compared to Zhin and Androxus, he is still a viable pick.
Strong against: Viktor, Imani, Kasumi, Octavia
Weak against: Drogoz, Cassie, Bomb King, Shalin
Best Maps: Jaguar Falls, Ascension Peak, Warder's Gate
Evie
Well, if you play Paladins, you know that Evie is one of the most versatile yet hard-to-master champions in the game. Her mobility, coupled with low cooldowns, makes her an extremely difficult target to hit. However, her steep learning curve can be a challenge for many to play her efficiently.
Strong against: Strix, Kinessa, Octavia, Imani
Weak against: Shalin, Saati, Lian, Tiberius
Best Maps: Frog Isle, Stone Keep, Ascension Peak
Caspian
Compared to the other flank champions on the list, Caspian is a newly introduced champion that deserves a spot among the best flankers. Due to his flashy playstyle and increased attack speed with each consecutive hit, his kit is favored by players who are willing to take the risk and dive into the enemy's territory.
Strong against: Betty La Bomba, Vivian, Kasumi, Imani, Viktor
Weak against: Cassie, Tiberius, Bomb King, Willo, Drogoz
Best Maps: Serpent Beach, Frozen Guard, Stone Keep
Well, these are the five flank champions that can provide high value to your drafts in Paladins. Some honorable mentions include Vora, Buck, Seven, and Maeve, but they are very map-dependent. Anyway, we hope you find this guide informative. For more interesting reads on Paladins and updates on the gaming world, make sure to visit Android Gram.