Collect, build, and repeat; that's how everything goes in Palia. Sometimes it's fish for some special food recipe or maybe wood to craft new furniture; the way Palia allows players to use the in-game resource to the fullest is just mind-blowing. Well, since every craft in the game requires you to gather various resources, you will eventually run out of inventory space if you are not careful enough. This is quite possible since some craftables require a large sum of material that can't fit in a single trip. So, you may be wondering about upgrading your inventory space. But is it possible? If so, how? Well, consider reading until the end to find out.
Your inventory is one of the most important elements of Palia. Imagine picking one item at a time instead of storing them in huge numbers. Doesn't that sound dreadful? Yes, it does, and that's why increasing the size of your inventory is a necessary step you need to take.
Palia Inventory Space: How to upgrade it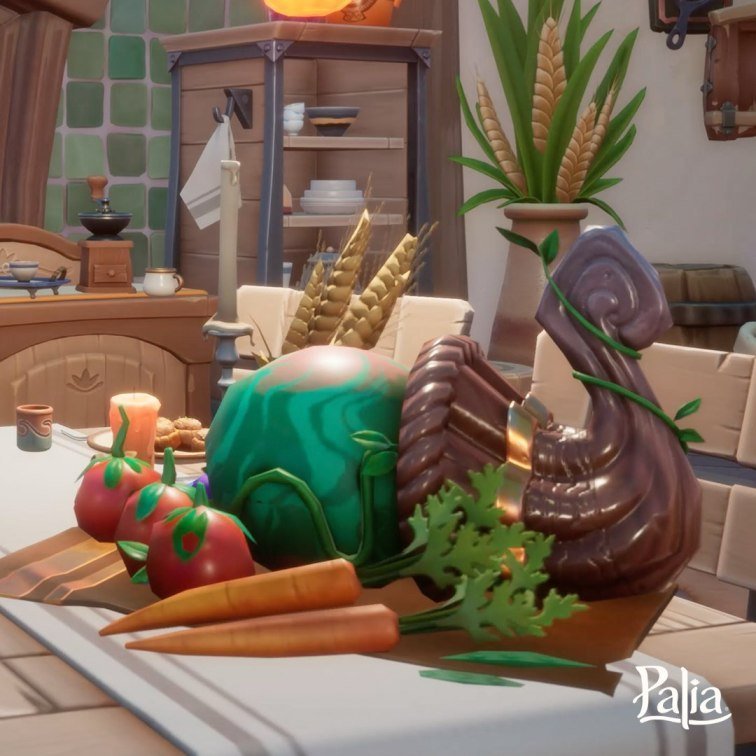 When you start your journey in Palia for the first time, your inventory can hold up to 16 items at a time. This sounds enough, but as you level up and require more resources on hand pretty much every day, that 16-slot size will start looking like nothing. You might consider building things like Wooden Storage Bins in the plot, but they won't stay with you as long as your Inventory does. That's why you should consider increasing your inventory size. But how?
Buy them from Zeki
Most games throw the inventory space expansion behind a paywall. But Palia says No to that kind of trend. Players must earn their deeds dearly instead of paying ransom for unfair advantage. With that note, players can buy and upgrade their inventory space a total of three times. Each upgrade will add eight more slots to the inventory. So simply head over to Zeki's Store in Kilima Village. This option will unlock once you have received a message from Zeki himself. He's a furry guy, and he will tell you in the mail that you can upgrade your inventory space at his store. So what are you waiting for? Just head over to his store now and look for your backpack, which will be available near the left-hand side of the counter. The price for the backpack is as follows:
Backpack: 500 Gold
Large Backpack: 5000 Gold
Deluxe Backpack: 50000 Gold
That last one sure packs a punch. The main reason for this absurd price is the Grinding. Yes, players must grind and reach a higher level before upgrading for the second or third time. Each upgrade will provide you with 8 additional slots, so that's 24 additional slots of inventory size at max upgrade. Until that happens, players must utilize the Wooden Storage Bin and save gold for their inventory storage expansion. Well, we recommend rushing up to the Large Backpack as soon as possible. That will ensure that you have double storage from before, which should be sufficient for the time being. With 32 inventory slots, storing more items will be possible, and you can stop worrying about low space like it never existed. Well, if you find this guide informative, make sure to follow Android Gram for exciting guides on Palia just like this one.