Want to catch a Hisuian Avalugg in Pokemon Legends Arceus? Well, you cannot catch one of them but you can definitely create one of them from their pre-evolution form, Bergmite. Avalugg doesn't spawn freely in Hisui, but you will encounter its massive form in Alabaster Icelands. Avalugg, in its Noble form, is extremely powerful. You will be defeating a Noble Avalugg as a part of the game's main story. You cannot, however, capture it to include it on your Pokedex or team. Well, our motive is to help you capture a Bergmite and subsequently add a Hisuian Avalugg to your team or Hisuian Pokedex. Read this article to know more.
What is a Bergmite and where does it spawn?
Being an Ice-type Pokemon, a Bergimite is exclusive to the Alabaster Icelands sub-region of Hisui. However, you will need to complete the eleventh main mission of Pokemon Legends Arceus's campaign before Bergmite starts spawning. You can locate a Bergmite in two locations: Avalugg's Legacy and Arena's Approach. According to reports, a duo of Bergmite also spawns in the first icy cave you encounter in Alabaster Icelands.
How to capture a Bergmite in Pokemon Legend Arceus?
Bergmite is quite aggressive as reported by Pokemon Legends Arceus players. It will attack you if you step into its prized territory. You will need to approach a Bergimite stealthily and once you sense a possibility, throw an Ultra or Great Ball. Bergmite may not be caught at the first attempt. So, keep trying and be as quiet as possible. Also, you may run into a lot of Alpha Pokemons in this location. Try being aware of what's near you if you want to avoid an unnecessary fight. Bergmite is weak towards Steel-, Fire-, and Fighting-type moves. If needed, you can choose to battle a Bergmite using a suitable Pokemon to weaken it first.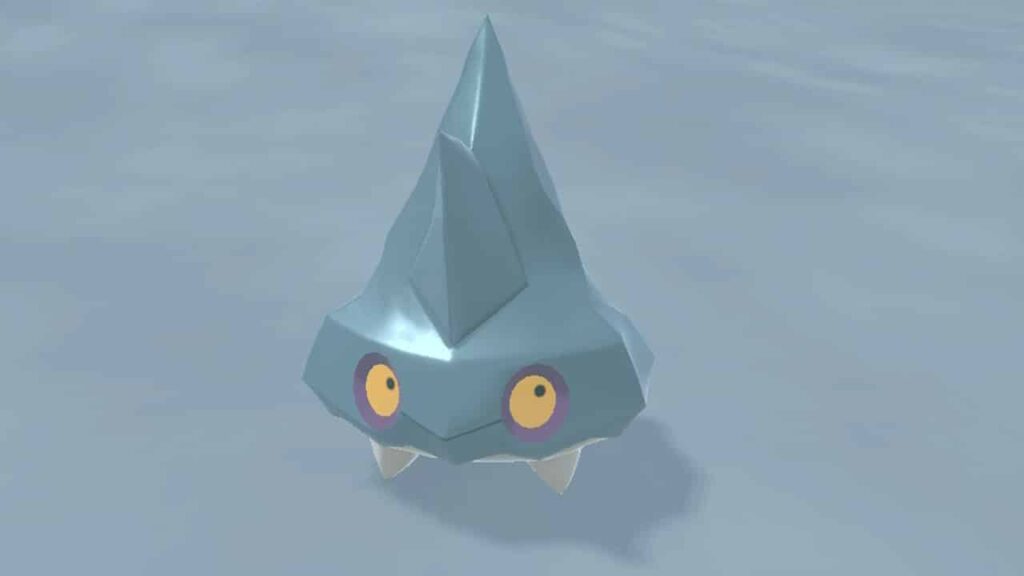 Evolve Bergmite into a Hisuian Avalugg in Pokemon Legends Arceus
This is the only way you can add a Hisuian Avalugg to your Pokemon Legends Arceus's Pokedex. To evolve a Bergmite to a Hisuian Avalugg, you will need to level it up to Level 37. Once your Bergmite is mature enough, open your Pokedex menu, tap on your Bergmite's icon and choose to Evolve. That's it – your tiny Bergmite will now become a graceful Hisuan Avalugg.
Also Read: Pokemon Legends Arceus Pichu: Location, how to get (catch) & evolve it?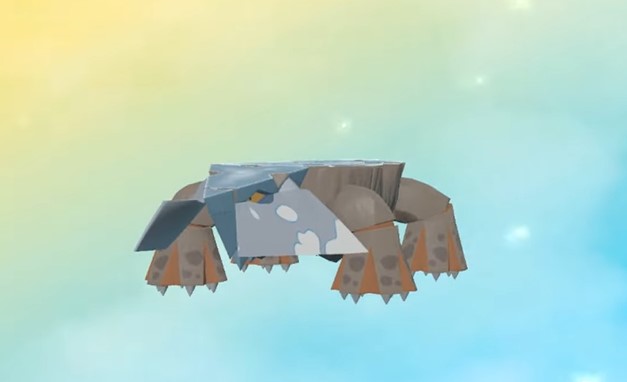 What about the Noble Hisuan Avalugg in Alabaster Icelands?
Noble Pokemons of Pokemon Legends Arceus are basically bosses – you will find one in each sub-region of Hisui. You cannot just walk up to them – playing the campaign will lead you to them eventually. You will need items called balms, which are basically their favorite food. In the case of Hisuian Avalugg (or any other Noble Pokemon), you will need to calm it down by throwing balms at them while dodging their attacks. Basically, you will need to tire it out before you choose to battle it with a Pokemon from your team. You can only defeat a Hisuian Avalugg – you cannot capture it.