Currently, games that are being released feature a wide variety of languages for players all over the world. Although the default remains English for the majority of games, players who like to enjoy the experience in their own native language will have to manually change the in-game settings. Likewise, in Pokemon Unite, you can change the in-game language by heading over to the Settings option. For more details on this, consider reading this article till the end as we will be sharing details regarding the same. Here's everything you need to know.
Pokemon Unite has been widely recognized as one of the best if not the best pokemon game out there. Since the game is available on the Nintendo Switch and on Android/iOS too, gamers can continue their journey in-game on the go which is very convenient. Well, Pokemon Unite made its debut back in July 2021 for the Nintendo Switch, and for mobile devices, it was released in Sept 2021. The game managed to gain a large player base since then and the devs are consistently adding new pokemon to the game to widen the roster available for the players. From the looks of it, we can say that in 2022, Pokemon Unite can become the next big thing if the devs manage to release interesting content for the game consistently.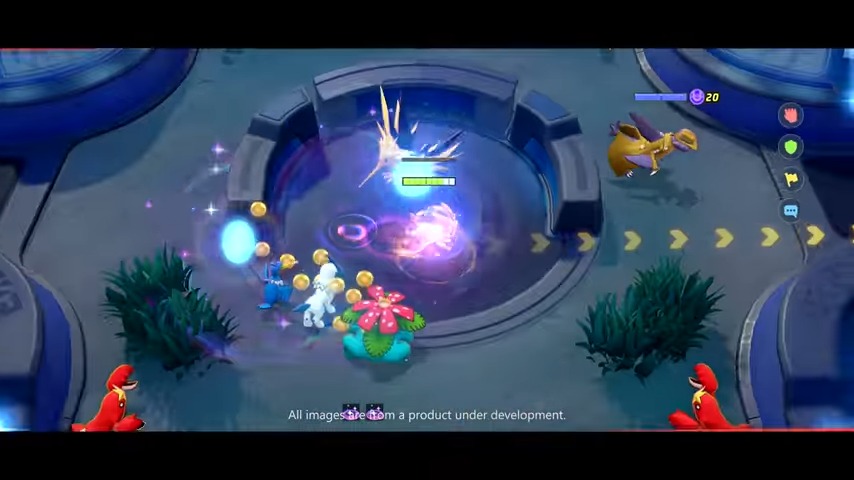 Anyways, coming back to our topic, since the game has a large player base, players from all over the world have become a part of it. So, it is generally understood that not everyone speaks or understands English in the best possible way. Some might want to enjoy Pokemon Unite in their native language as well. So, we have featured this guide to help players know how to change language in the game.
Pokemon Unite: How to change language?
The process is quite simple and requires little to no effort. Simply follow these steps and you will be able to change the in-game language with ease.
1) Launch the game and tap on your avatar profile located on the top left portion of your screen.
2) Head down below and find the Settings option. Tap on it to access Settings.
3) Now, under the System Settings tab, search for the Language option.
4) Once you've found it, tap on the Change button. This will display a bunch of available languages in the game for you to choose from.
5) Choose the language of your choice, and then a prompt will appear. Tap on Ok.
6) This will restart the game.
After the game has restarted, the language of your choice will be applied to the game. This is how you can change language in Pokemon Unite. For more such guides and information on new games, make sure to stay tuned with us on AndroidGram.