The introduction of a keyboard and a mouse surely makes playing a mobile game easier. Plus, playing a video game on a smaller device like a Switch or a mobile isn't really favorable to many. A video game is best experienced on bigger screens. However, playing a mobile game on PC will require you to customize your controls and keybinds specially. Now, Pokemon Unite is available on Nintendo Switch, Android, and iOS mobile devices. Although popular Switch emulators like Yuzu work like a charm, peeps always resort to Android emulators like Bluestacks when available. Peeps love Bluestacks for its versatility when it comes to playing mobile games on PC. Now that you are here, we guess you want to know how to customize controls and keybinds for Pokemon Unite on Bluestacks. Look no further, as we are here with the perfect guide to do so.
Also Read: Pokemon Unite Best Settings on Bluestacks 5 For High FPS, No lag & increased performance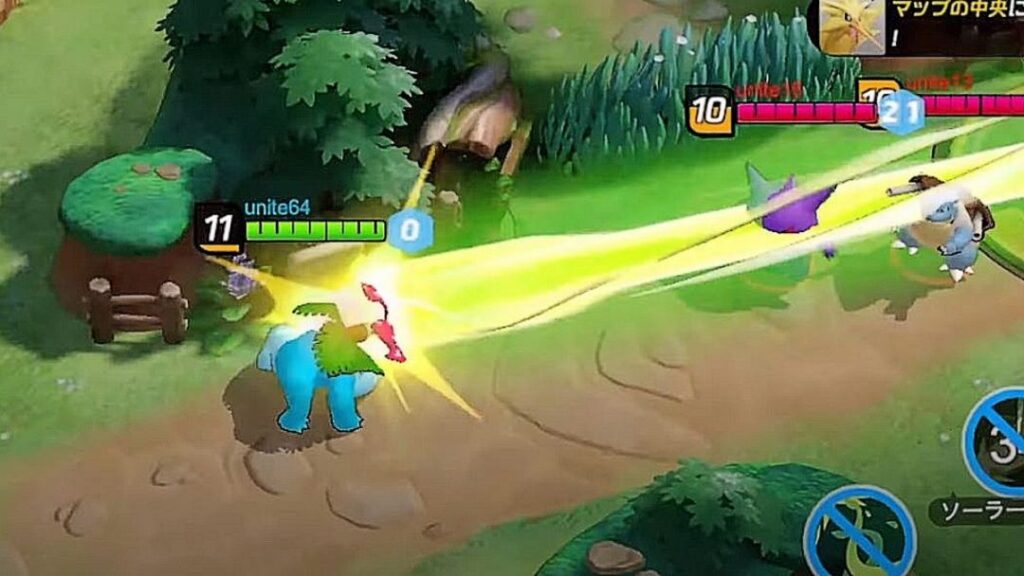 Controls & keybinds available for Pokemon Unite on Bluestacks
You will find two different control layouts for Pokemon Unite on Bluestacks. Both the MOBA scheme and the WASD scheme are popular, and it depends on which you are accustomed to. If you haven't played video games on PC before, we recommend you try the WASD scheme. Or, if you have played MOBA (Multiplayer Online Battle Arena) games on PC before, you will want to use the MOBA scheme. The names, MOBA and WASD schemes, come from their differences in movement control. In the MOBA scheme, you will use the mouse right button to move around. In the WASD scheme, you will be using the W, A, S, D keys to move around.
How to customize controls & keybinds for Pokemon Unite on Bluestacks?
You can create new controls or edit the already existing controls for Pokemon Unite on Bluestacks. Here's how you can perform the customizations:
1) Launch Pokemon Unite from Bluestacks. On the side toolbar, click on the "Game controls" icon. It is a small icon in the shape of a keyboard.
2) From the dropdown menu, select "Open advanced editor".
3) You will now see an editor for your controls. Select the base controls layout you want to edit from the Control scheme dropdown. Customize your controls however you like.
To edit an existing key control, click on the key control and press any key you would like to replace the previous one with. To add a new key control, drag the key control of your choice to the screen from the menu under Add controls. Edit it as you like: add a key to the control or change the existing one.
Bluestacks provides a very user-friendly way to play Pokemon Unite on PC. Customizing controls is easy with Bluestacks providing enough room for players to edit or add new key controls. Hope this guide helped you with your query. For more guides for Pokemon Unite on Bluestacks, stay tuned.