Rainbow Six Siege (R6) has the latest Error Code 8-0x00000054 which is holding back players from joining the game and making the screen stuck with the message "Please wait. Connecting to servers." However, the connection to the server ultimately fails and lets the player down by showing the message again. After waiting for a long period of time, many players have started to give up on this error. However, we are here to save you with some effective fixes that might get rid of this issue.
Also read: Rainbow Six Siege (R6) Error Code 8-0x00000146: How to fix it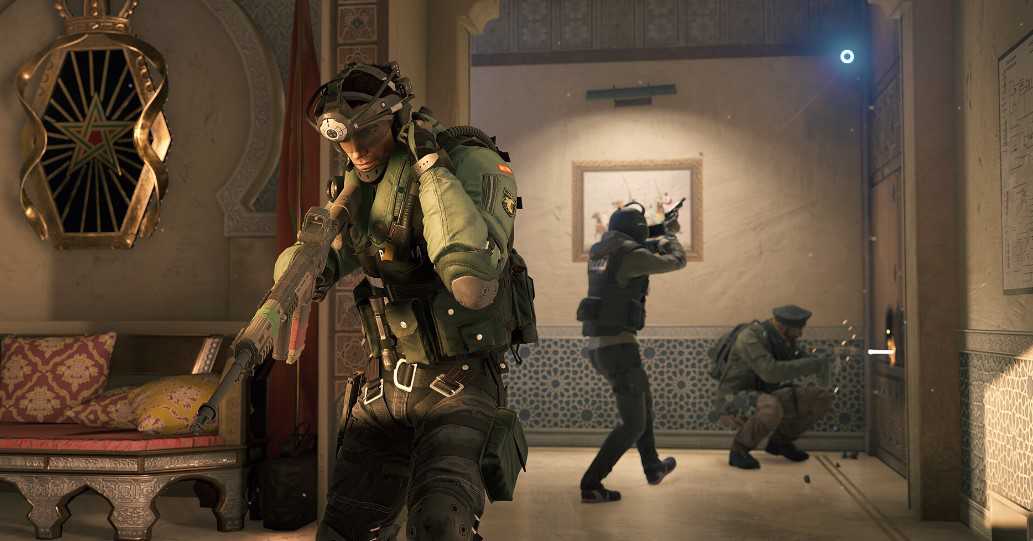 Rainbow Six Siege (R6) Error Code 8-0x00000054: How to fix it
1) Restart the game: The first thing that you need to do is restart your device. You can do this in order to clean any temporary error that might have been causing the bigger problem for your game.
2) Put your PlayStation 4 in DMZ: If you are encountering this error on your PS4, you can try putting it on DMZ. To set up a Demilitarized Zone (DMZ) on a PS4, go to the router's settings, find the DMZ option, enter the PS4's IP address, and enable DMZ. This opens up all ports for the PS4, potentially resolving network issues that may cause online gaming errors like Error Code 8-0x00000054.
3) Restart your router: You can try restarting your router or modem. This can resolve any network issues that may be causing the error.
4) Reset ports: To reset ports, you need to access the settings of your router and find the port forwarding section. In this section, remove any existing port forwarding rules specifically for Rainbow Six Siege. Also, remember to save the changes after removing the port forwarding rules.
5) Check your internet connection: It is important to ensure that your internet connection is stable. A weak or unreliable internet connection can cause various issues.
6) Change the server of the game: To change the server in Rainbow Six Siege, navigate to the game file located at Documents > My Games > Rainbow Six Siege. Scroll to the bottom of the file and locate the line labeled 'UsedProxyDiscovery'. Change the value from 0 to 1. Additionally, locate the line 'DataCenterHint=default' and change it to the desired server you wish to play on.
7) Check server status: Make sure that the game's servers are up and running. If they are indeed down, try logging in after some time.
By following these steps, you will be able to get over this error easily. If no fix seems to work for you, you can raise a ticket on Ubisoft Support for further assistance. Also, do not forget to visit Androidgram for the latest updates in the world of tech and gaming.