Do scenes from Ranch Simulator look too blurry for you? You may have the common blurry texture problem! Texture issues are common with newly launched and early access titles – they mostly reflect issues with the game's optimization. In the case of Ranch Simulator, the developers have shared a workaround to tackle the blurry texture problem. To know the workaround, keep reading this article.
Ranch Simulator Blurry Texture issue: Fixes & Workarounds
Ranch Simulator was made available as Early Access on Steam around nine months back. The game is still in Early Access – no official launch dates have been announced yet. The developers have aimed to keep things smooth for the player base – they are slowly adding new content while noting the player base response. So, Ranch Simulator will include more animals, expansions, and vehicles at launch. The early access will help the developers evolve the map, optimization, and the overall feel of the game while considering player feedback. As you may already know, the developers have been actively addressing bugs and any reported issues that come to their attention. So, when a bunch of reports regarding the game's blurry texture came in, they suggested a couple of workarounds to fix the issue. Try the following to fix the blurry texture problem in Ranch Simulator-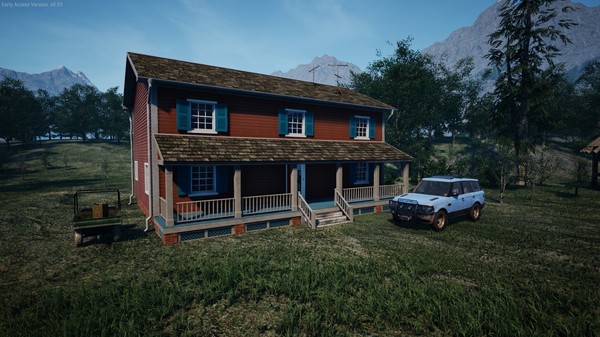 1) Turn off Desktop Scaling.
Desktop Scaling can sometimes affect a video game's performance in terms of graphics. To turn off Desktop Scaling, head over to Ranch Simulator's installation directory and right-click on the game's executable to open Properties. Now, navigate to the Compatibility tab and then click Change high DPI settings. Check the box beside Override high DPI scaling behavior and set dropbox to Application.
2) Edit Pool Size in Settings.ini file.
– Open the run window using the Windows + R keys.
– Type the text inside quotations: "%appdata%/../Local/Ranch_Simulator/Saved/Config/WindowsNoEditor" and click OK.
– Locate the Settings.ini file and open it in a text editor.
– Add the text inside quotations: "r.Streaming.PoolSize=4000" and save.
– Check whether the texture issue persists in Ranch Simulator after performing the above.
– If the issue still persists, type r.Streaming.PoolSize=2000 in the Settings.ini file which will lower the Pool Size to 2000.
If none of the above works, check whether your graphics card has enough VRAM. The minimum VRAM or dedicated graphics memory required to run Ranch Simulator is 2 GB. We hope that this guide was useful enough to solve the texture issue in Ranch Simulator for you. Happy farming!