The all-new sequel to the Remnant series has been received pretty well when compared to its prequel. Sometimes you will wonder whether the decision you made throughout the game was the right one or not. Since most moments are fixed, changing them means starting all over again. Fortunately, some elements, like archetypes, can be changed later on in the game. But what about your hairstyle?
For most players, hairstyles may not hold any significant value. Since Remnant 2 is all about experiencing the fight and breathing in all the gore scenes that you can. Also, if you don't have pretty decent hardware, then most of the time your hairstyle will look bad anyway. Still, let's see if there's any way of changing it in-game or not.
Remnant 2: How to change Hairstyle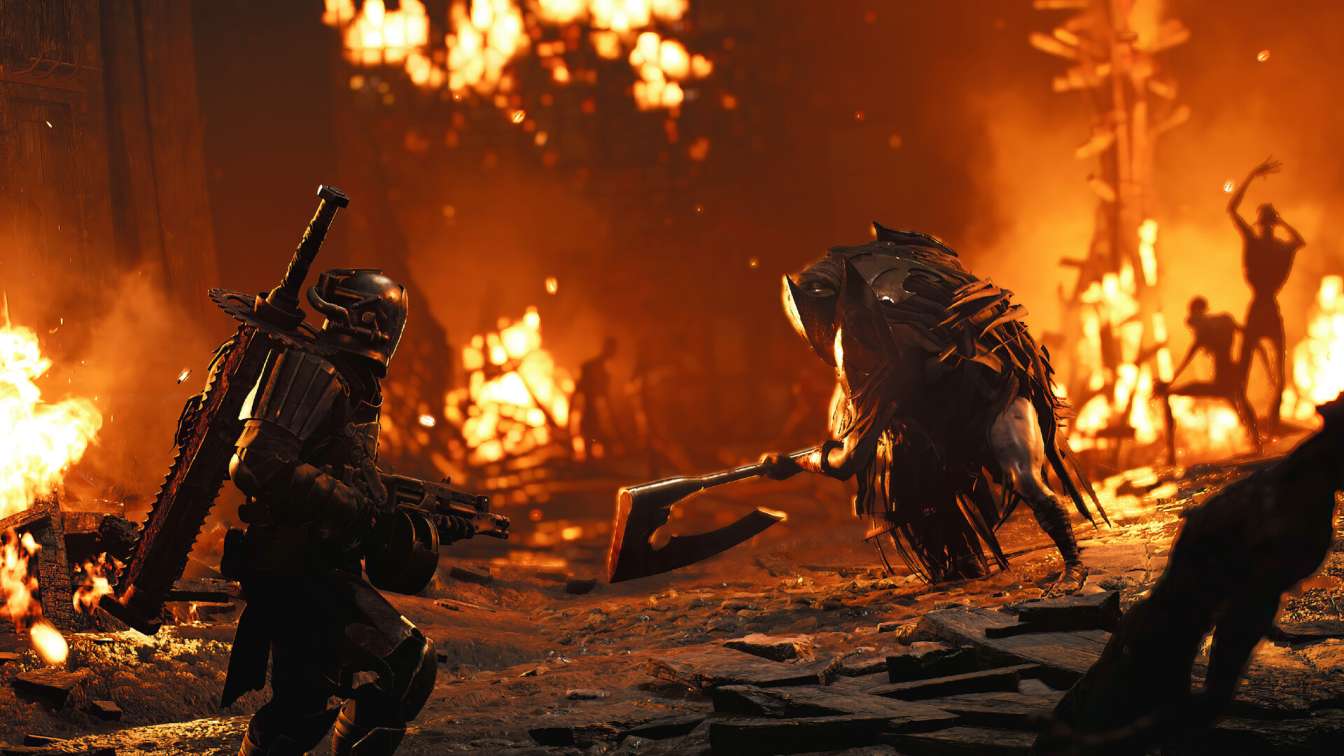 Going full commando or decorating characters just like punks, players will choose various ways of expressing themselves through their main protagonist and how it looks. In that same sense, Hairstyle holds some significance; when a cutscene plays, you will see yourself all the time, and one bad pinch of appearance can make you cringe. Here are ways to change your character's hairstyle in the game.
Character Customisation
It may be your luck if you just installed the game, or your worst nightmare if you have entered the realm of death. Unfortunately, this is the only way to change your hairstyle in the game. When you first start the game, you are prompted to choose and customize your character however you like. In that same moment, you can change various things like your Body Type, Face, Skin, and even your Hairstyle. You can choose from 10 different kinds of styles, and you can also apply color from the 10 given options. Choose what kind and color of hairstyle you want your character to have, and after finishing everything, click on Confirm to finalize character customization.
Restart your Progress
As we mentioned, the above option is the only way to change your hairstyle in the game. If you have started your playthrough, then you pretty much have two choices by now. Either deal with it and play the entire game with the same look, or restart your progress entirely. You can do this by creating a new character with a new appearance or deleting the saved game files. But, how? Follow these steps:
First, you need to disable Steam Cloud by going to Steam Settings > Cloud and unticking Enable Steam Cloud. This will ensure that Remnant 2 doesn't sync your progress with the cloud.
Now what you need to do is exit Steam entirely and open File Explorer.
Next, visit C Drive, then enter the Users folder. Inside that, you will see your username folder. Choose which user has your Steam account logged in, and enter that folder.
Now, look for a folder called Saved Games and double-click on it. You will see all the installed games from your Steam and other clients.
Select Remnant 2, and inside it, you'll see the Steam folder. You will see a folder with your Steam ID; choose that and enter.
Inside the various subfolders, you will be able to see a .sav formatted file. Now delete it or move it somewhere safe. It holds all your progress.
Note: Sometimes the path can be different. In that case, try to follow this directory instead: C:\Users\%USERNAME%\AppData\Local\Remnant2\Saved\SaveGames\Steam\[Steam ID Folder]
Well, we won't be recommending restarting your in-game progress if you are already far enough in the game. The core feature of the game is the gameplay, and compromising your in-game progress for a hairstyle doesn't seem like a wise decision. But still, if that's an important matter to you, then you can start a new playthrough and customize your character accordingly. That said, we hope this guide clarified your query related to hairstyles in Remnant 2. For more such guides, visit Android Gram daily.