Do you know that many games add Easter eggs that reference other games? In the past, we have seen common ones like a red balloon that references the horror movie IT. Sometimes it's titanic and even bonfire from the infamous Dark Soul. Facts aside, we have an interesting Easter egg from the Zelda franchise in the recently released Remnant 2. Well, this Easter Egg is in the form of a weapon and is called the Hero's Sword. It has some interesting stats, like 51 base damage and 90% bonus weak spot damage. Not too shabby, but the stats aren't what we are after; it's the journey. So, without any further ado, let's dive into the details of how to get the Zelda Easter Egg weapon (Hero's Sword) in Remnant 2.
Remnant 2 Zelda Easter Egg Weapon (Hero's Sword): How to get & find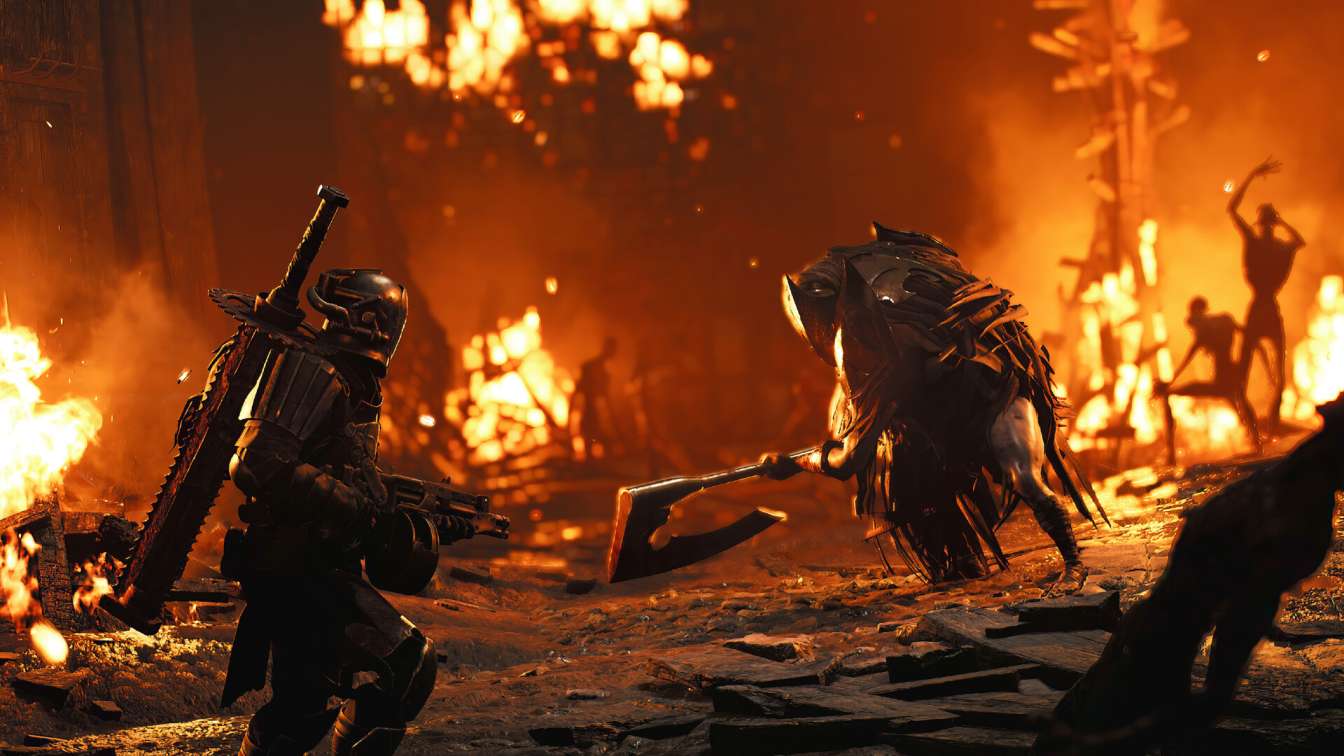 What makes it so unique, you may ask? It's the weapon mod that comes with this sword. This weapon mod is called Energy Wave, which is one of the iconic attacks from the protagonist of the Zelda series. This attack uses 35 stamina points and releases a charge attack. This counts as a ranged attack, and you can pretty much decimate multiple enemies using this. Pretty neat, isn't it? Well, with good practice, you can shred enemies like paper using this weapon. Just make sure that you are using active items that boost your stamina. That way, you can just use the sword and save bullets for tight situations.
How to get?
Well, getting this weapon is not a difficult task. Some may think that since this is an Easter egg, it'll be hard to find. Well, that's wrong, because this isn't hidden anywhere in the first place. By now, you should know that upon changing roles or archetypes in Remnant 2, you are given a starter pack. This pack includes basic attire, weapons, traits, etc. Just like that, the Hero's Sword is included as a starter weapon for the Explorer Archetype. So, change your role (if you already have it unlocked) and get the sword in an instant. But what if you don't have the Explorer Archetype? How can you get it? Fortunately, we have already covered this topic a while back. So, you can click here to learn about the whereabouts of the crafting materials required to unlock this archetype.
In addition to this, the Hero's Sword can also be acquired after you've completed the game on Nightmare difficulty. Once you do so, head to the merchant Brabus in Ward 13, and this item will be available for purchase.
Is it worth it?
Getting the Hero's Sword is worth the effort. Whether you get it as a starting weapon for the Explorer Archetype or purchase it from Brabus after beating the game on Nightmare difficulty, we recommend you upgrade the Hero's Sword as soon as possible. At level 10, it grants base damage of 153, which is huge.
Anyway, now you know how to get and find the Hero's Sword in Remnant 2. We hope this guide provided you with all the information you needed. If it did, then follow Android Gram for more such interesting guides.