Have you ever thought that Roblox was the perfect platform for a 'The Sims' game? Well, it turns out the developers of Bloxburg did. This cozy life sim game lets you create and design your world on a nearly unlimited level. It is basically Minecraft meets 'The Sims'. When you are not creating masterpieces of architecture and design, you can move about the town of Bloxbug and make new friends, meet new characters, participate in multiple activities, and even start a family. You can drive, go to the gym, swim, and attend parties all virtually in Bloxburg. Since this is a Roblox game at the end of the day, it has typical Roblox-type gameplay as well. And, with the release of the latest update for the game, players can craft various potions using simple ingredients. In this guide, we are going to take a look at one such potion in particular: the Loud Potion. So, if you are wondering how to craft it in the game, consider reading this guide until the end.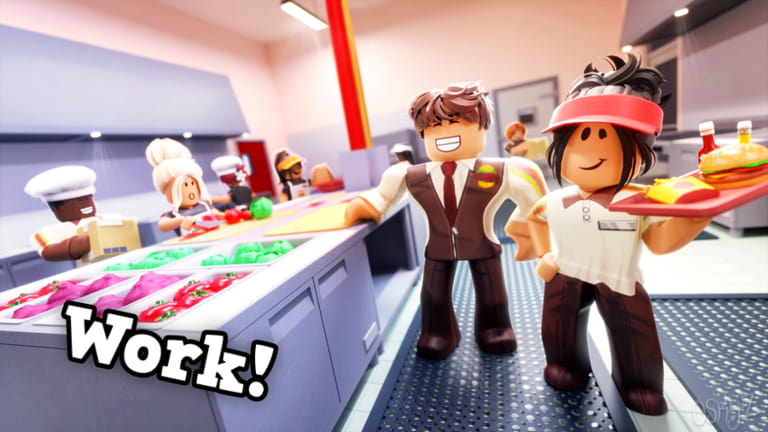 Roblox Bloxburg Loud Potion: How to Craft It?
A loud potion, as the name suggests, can be crafted with something loud. It is a potion that you are asked to make by the lady witch living in the haunted house, Sabrina. She will give you the Ultimate Potion if you make all the potions she wants you to make, and the Loud Potion is one of them.
How to craft it?
Well, the hardest part of crafting this potion is finding something loud enough that fits the criteria for an ingredient. This is a bit tricky because there are different thresholds for sound in the game. Some items that seem loud are not quite loud, while others that aren't really loud are considered loud. All you need is something loud in your inventory to craft this potion. For this, we recommend a baby rattle, trumpet, or even a chainsaw. You can buy the rattle or trumpet from the build menu. This is also where you can buy decorations for your buildings. Once you have the item, follow the given steps:
First, head to the Popcorn Cotton Candy Stand (Sabrina's Snacks). Now, go towards the back of the stand, and you will see a secret passage. Head over there, and you will find a cauldron next to a mansion.
Now, equip the loud item from your inventory and click the Use button present on the cauldron.
After this, wait a few seconds, and your potion will be ready.
What does this potion do?
The loud potion has two main uses. It is required to complete Sabrina's quest, which will reward you with the Ultimate Potion and make you scream louder when drunk. This is essentially all this potion does in the game. It can be used to annoy other players since it makes your in-game character scream loudly at random intervals. It can also be traded or sold to other players and Sabrina. This is important to note since you can always buy it from someone for the ultimate potion.
Essentially, this potion is something you need in order to get the Ultimate Potion. What's so special about this potion? Well, this potion offers you random abilities like flying, invulnerability, and other special effects. However, the loud potion, on the other hand, is really a trolling potion with no actual benefits at all. Well, that's all we have to share about crafting a loud potion in Bloxburg. If you found this article helpful and would like to read more, make sure to visit Android Gram daily.