Shadow Gambit is a real-time strategy game that sees you play from a top-down perspective. In this game, you will have to carefully plan your moves and make calculated decisions. Since this is a strategy game, one wrong move can significantly cost you and your entire party their lives. Since you have to select the members of your party who will accompany you on the mission, making an informed choice is essential. Upgrades are one of the key ways to make your missions easier. Since characters and their abilities can be upgraded, information regarding upgrades is essential to making an informed choice in this game.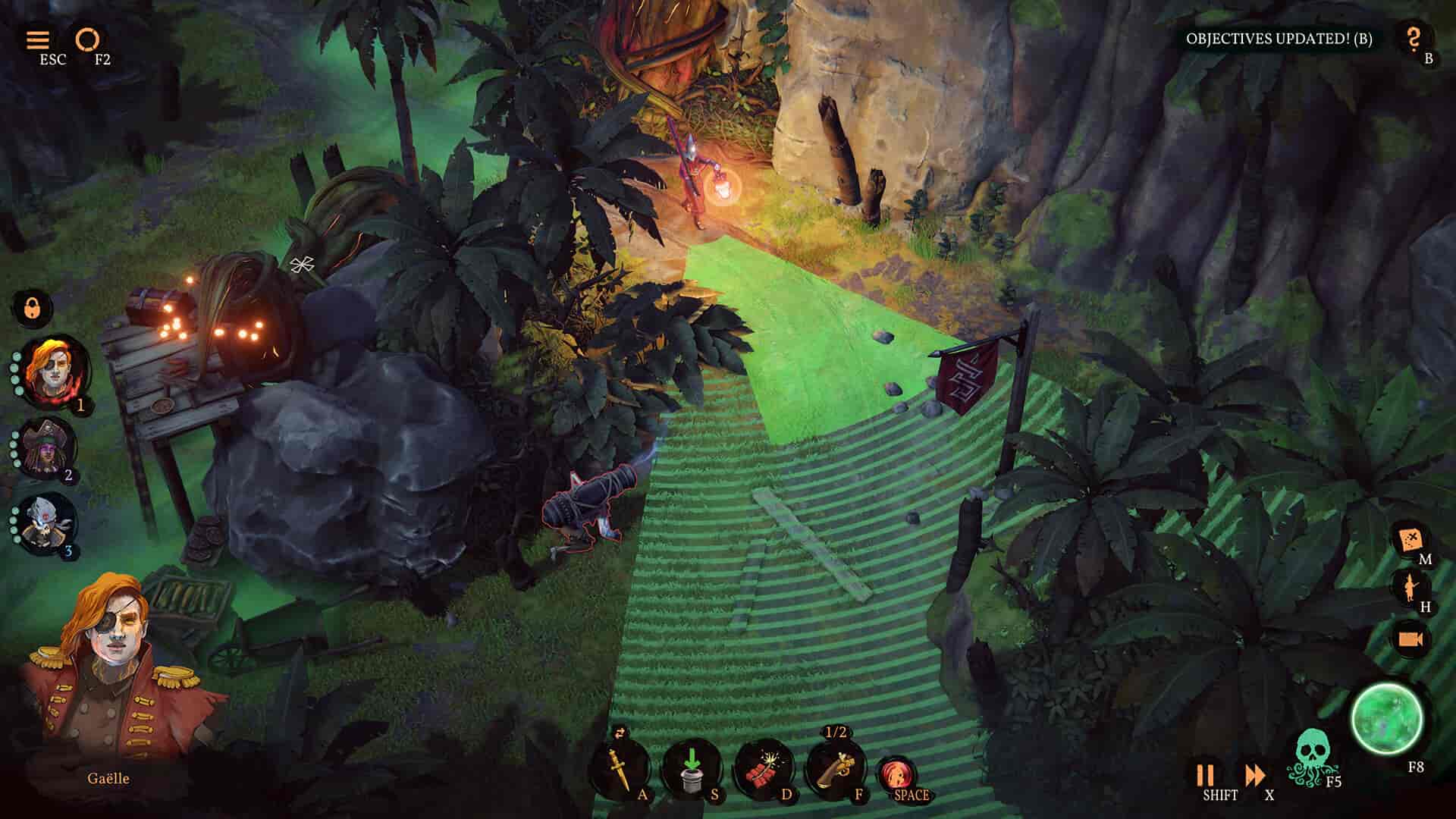 Upgrading in Shadow Gabmit has a unique element attached to it. You will need to collect a secondary resource that can be used to upgrade your character's skills. Each character has multiple upgrade options, so you can look forward to significant upgrades in this game. This also adds an element of challenge and replayability to the game, making it more enjoyable for a larger audience.
Shadow Gambit The Cursed Crew: How to Upgrade Skills?
Upgrading skills is an essential part of this game. Each character has various skills that can be upgraded and made better. This will make them stronger overall and increase their synergy with the team. They will be able to perform better, be useful in more situations, and take on harder missions. This runs the risk of creating a meta for every mission, but is easily traded off with the balance the game's characters currently have.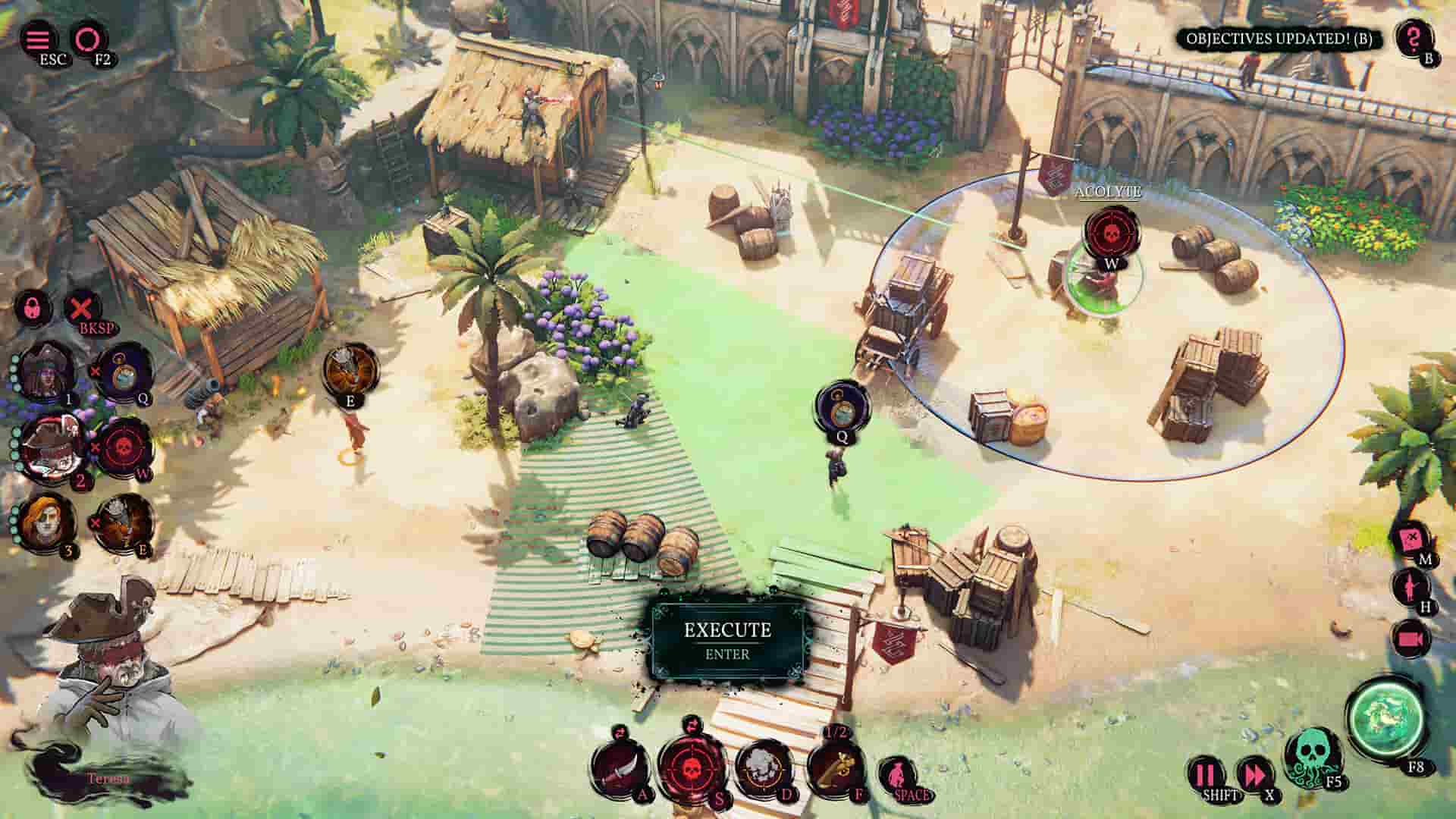 To get these upgrades, you have to play the game. There is a secondary resource called Vigor that is required to unlock these upgrades. This is obtainable in the game, but only through playing. Additionally, you get very limited amounts every mission, so you will have to very carefully save this until you are ready to upgrade. Once unlocked, upgrades can be done for all current in-game characters, but some are clearly better than others.
Where to Upgrade?
On the same boat, there is an interactable chest near one of the legs of Afia's bed in the room you select missions from. Interacting with this chest will allow you to upgrade your characters using the vigor you have saved up.
How to Upgrade?
In order to do this, you will first have to max out your Vigor bar. This can be done by playing missions with the characters you have on hand. There are additional Vigor drops for characters that have not been used in a while. This is important since later in the game, it really becomes hard to obtain Vigor as the missions get progressively harder and harder to complete.
Once your vigor bar is full, you will need to select the upgrade you want to unlock and the character you want to unlock it on. Once this is done, you have successfully upgraded a skill. It is important to note that this can be done in any order. There is no limitation on which character you upgrade once you have unlocked the upgrade. You will need to farm more vigor once you have unlocked and upgraded a character, though. That said, we hope you find this guide helpful. For more such unique content, make sure to visit Android Gram regularly.