With the launch of Steam Deck, the state of Valve's masterpiece has risen even higher than before. Not saying that Steam Deck is perfect, but it offers many great possibilities that will appeal to most gamers. Steam has been the number one choice for PC gamers to download their favorite titles for the longest time. Especially because of the versatility offered by it to gamers who stream their gameplay. Not to forget, Steam has regular sales going on, even for popular titles.
I hear that your purchase isn't completing. Don't worry; you will be able to play your new favorite game soon. Read this article to know more.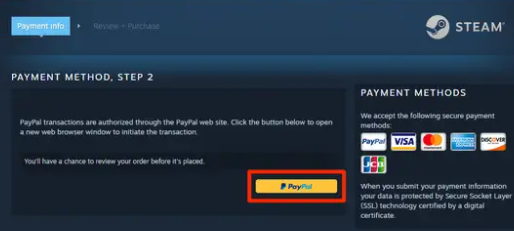 Steam Purchase not going through: Fixes?
Steam provides a straightforward process to buy your favorite titles. It's just a little search for the title you want and then a click on Buy. That's it. However, due to little overlooks, things may not work out. We are here to troubleshoot the issue for you. Try these fixes.
If you are trying to purchase a game title from the website, we recommend you to try doing the same using PC client or Mobile apps (if applicable).
But, if the issue is happening on your PC client, try purchasing the title from the website.
Sometimes, either of the application's servers may be down, and hence, issues like this may occur. The key is to try other options from Steam.
If the above doesn't help, here's another suggestion. Disable any VPN or software which can interrupt Steam. You may also delete the software/app. Run a complete reboot on your PC before trying again. Rebooting is a critical step.
After reboot, you can try to go through with the purchase, and it should go through smoothly.
Steam will block any purchase made while using a VPN that points to unknown proxies.
Ensure that you have put in the correct billing address and card information for your purchases.
The above techniques are supposed to solve any purchase issues. But, if the issues are still persistent for you, you may contact Steam Support. Ensure you send them detailed information like your Steam account name and the exact error message (with code, if any) you are getting.
Hope you get your favorite game title/s soon!