Unable to see buildings/textures when spawning on the beautiful island of Orb? According to most reports, players using a low-powered graphics card like GTX 1060 6GB are facing a rendering problem in Super People. However, the minimum graphics card needed to run the game is NVIDIA GeForce GTX 960. So, players should be able to run Super People with a GTX 1060. So, why is this rendering issue happening on systems meeting the minimum requirements? This is obviously not how it's supposed to be. Read this article to know more about the rendering issue/bug and a possible fix to it.
Several reports point out Super People's lack of optimization. Considering that the game is currently in the beta stage, players are trying to adjust to the bad optimization. However, the rendering issue in Super People has been very highly reported. Players cannot adapt to it as the bug is getting them killed on the battlefield. Many of us are trying to push ranks – the rendering problem is a huge issue in such a situation. After all, if the guns, buildings, and surroundings refuse to render, how will a player survive in a battle royale game?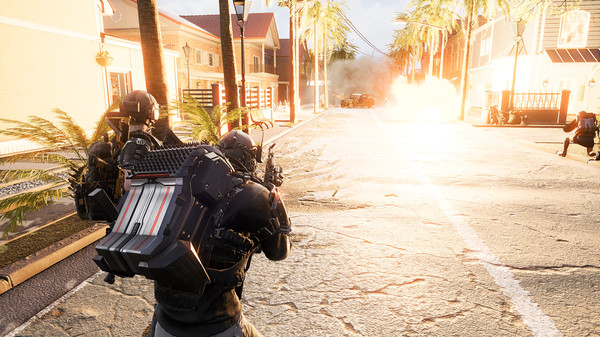 Super People buildings/textures not rendering properly: Is there any fix yet?
Fortunately, we have found a possible fix to the rendering problem in the game. Yanizuka, a Steam user and a Super People fan, suggested this fix. To tackle the rending bug, follow these steps –
1) Run the game (Super People).
2) Go to the in-game Settings (top-right corner of the game's home screen).
3) Under System Menu, select Settings.
4) Look for an option called Maximum Frame Rate Limit and choose something other than Unlimited.
5) Make sure you choose a value suitable to your monitor's refresh rate. According to reports, choosing 60 eliminates the rendering issue for most peeps.
6) Now, select Apply/Save.
Unfortunately, this fix isn't working for everyone. You may still face issues with rendering textures in the game after setting the maximum frame limit. Super People is currently not optimized enough – you will come across some annoying bugs (read about the sound optimization issue) in it. However, we hope that the developers will fix all these reported problems or bugs before the official launch.
For more articles on Super People, stay tuned to Androidgram!