Own a Red Cardinal in Adopt Me? Congratulations on successfully hatching a Woodland Egg! Although not legendary, the Red Cardinal is still a fascinating pet to have. It was added to the list of pets in Adopt Me just a couple of weeks back and is a part of a limited-time event. A good bird deserves a good name! Looking for name ideas can quickly become annoying as there are hundreds of them on the internet. Of course, not all of them will suit a Red Cardinal. Therefore, we took your needs into consideration and created a curated list of name ideas for your cute little Red Cardinal. So, stick with us till the end of this article for access to that list!
The most fascinating part of Adopt Me is the interaction, which resembles close to what we would do with our pets in real life. You can be a parent to almost a hundred pets, take care of them, and explore a huge open world with them by your side. This may not replace the feeling of having a pet in real life, but Adopt Me is certainly a feel-good game suitable for all age groups. Uplift Games are very active in terms of player feedback, and always adds new content to keep fans happy. The Woodland Egg is the most recently added egg and is said to replace the Mythic Egg. It brings eight new obtainable pets – two legendary, two ultra-rare, two rare, one uncommon, and one common.
What is a Red Cardinal?
Red Cardinal in Adopt Me is an uncommon pet, which can be obtained through hatching a Woodland Egg. To get a Woodland Egg, players need to head over to the Nursery to find the Gumball Machine. You can buy a Woodland Egg with 750 Robux. However, there's only a 19% chance of obtaining a Red Cardinal from a Woodland Egg. If you want a sure-shot option, see if anyone is willing to trade a Red Cardinal with you. Note that breeding three Red Cardinals will get you a Neon Red Cardinal. And, three Neon Red Cardinals will get you a Mega Neon beauty! So, you certainly don't want to stop at one of these red cuties.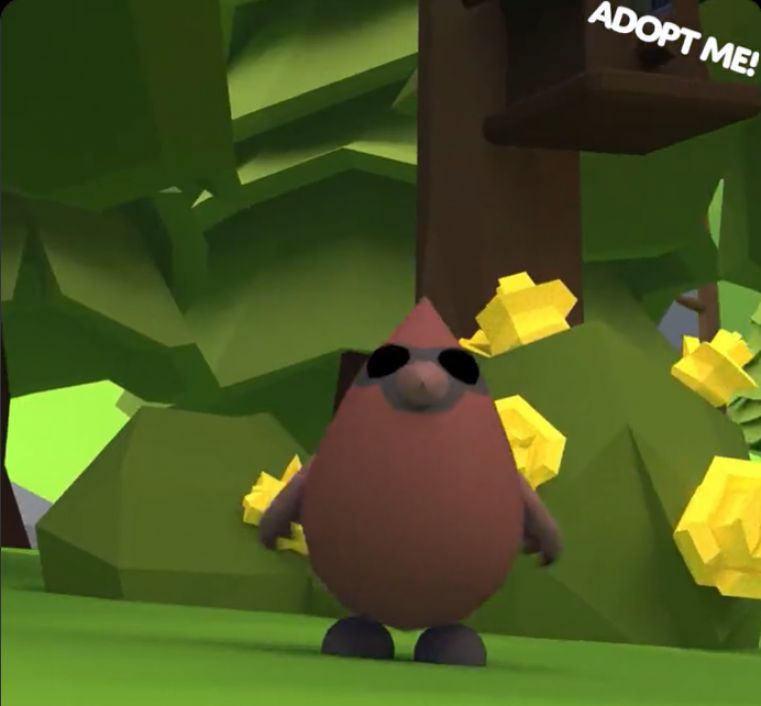 Name ideas for Red Cardinal in Adopt Me
Also Read: Adopt Me Fallow Deer pet name ideas
Find our curated list below!
| | | |
| --- | --- | --- |
| Radeon | Ravish | Vulcan |
| Razer | Adam | Volcano |
| Kryptonite | Sienna | Autumn |
| Amber | Cherry | Blossom |
| Red Beauty | Flame | Leo |
| Pretty Reddish | Neon Flame (for Neon Red Cardinal) | Rooster |
| Russel | Phoenix | Rooky |
| Rusty | Avalanche | Timothy |
| Rufus | Reed | Felix |
| Rudyard | Rory | Whisper |