Want to name your new Woodpecker in Adopt Me? Uplift Games has nailed it once again with the Woodland Egg update. The Woodland Egg update added eight new pets to the roster, three of which are birds! Reports suggest that Woodland Egg comes with the highest number of birds than what was seen previously with other eggs. The Woodpecker is a rare pet. So, you have probably hatched a couple of Woodland Eggs already. Or, you may have been lucky! And now that you are lucky to have one, read this article till the end to access a curated list of name ideas for your Woody Woodpecker!
Everyone knows what a Woodpecker looks like! But did you know that Adopt Me is planning to bring a new Pet Salon into the picture? Yes, that's true! You can now give any of your pets a makeover, by assuming the role of a stylist! So, your Red Fox can now become a Blue Fox. Ha! How awesome is that? Adopt Me's test server is presently showcasing the upcoming Pet Salon, along with some mysterious buildings which are 'under construction'. The upcoming update 'Roleplay' will be big, as we can imagine from the teasers! Like players can assume the role of a stylist in the salon, we will probably get to experience more roles. After all, it's a roleplay update! You can learn more about the pet salon and get the test server link here.
What is a Woodpecker in Adopt Me?
As mentioned before, Woodpecker is a rare pet in Adopt Me. Along with the option of hatching it from the Woodland Egg, you can also obtain a Woodpecker via trading. Collecting more than one Woodpecker is essential if you want to get a Neon/Mega Neon Woodpecker. However, most players turn to trade when it comes to obtaining Mega Neon or Neon forms. There's a 34% chance of hatching a rare pet from the Woodland Egg. This may sound promising, but it's not what it seems. As it happens, there are two rare pets – Woodpecker and Red Fox -on the list of pets that can be obtained through a Woodland Egg. The Woodland Egg costs 750 Robux, and the Woodpecker has only a 17% chance of popping out from an egg. Hence, look for someone who can get you some Woodpeckers!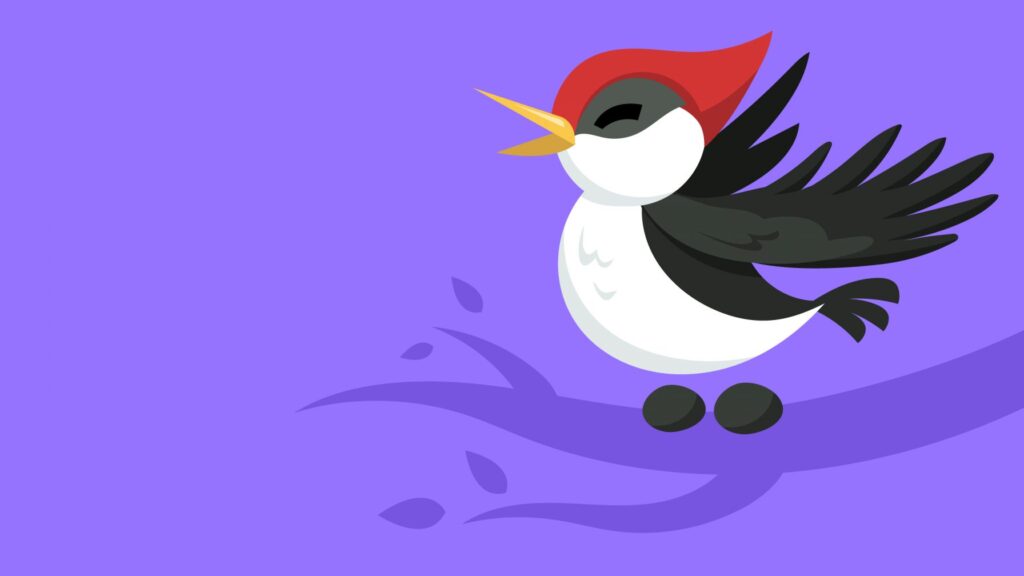 Adopt Me Woodpecker Name Ideas List
| | | |
| --- | --- | --- |
| Woody | Knock Knock | Woody Pecky |
| Pecky | Jumpy | Audie |
| Rodeo | Red Head | Wilbur |
| Angry Bird | Woo | Luke |
| Doodle | Snuggles | Percy |
| Panda | Cookie | Zale |
| Cola | Pikachu | Sage |
| Crunch | Jelly | Neon Woody (Neon) |
| Destroyer of Wood | Buddy | Rainbow Woody (Mega Neon) |
| Woody Woodpecker | Keeko | Holly |