If you are also thinking about how to advance age in Age of Empires 4, we might have the best solution for you. Age of Empires 4 is one of the most famous real-time strategy games available for PC users. With the plot revolving around the Early Middle Ages and Renaissance, the game comes with single-player and multiplayer support. The player count of the game has gone as far as 70,000 users at times. However, there are certain mechanics and terms in the game that the players need to understand in order to enjoy the game to its fullest. How to advance age is one such important question in the Age of Empires 4 and we will be addressing it in this article. Therefore, go through the full article and find out everything about the same.
Also read: Age of Empires 4 pause button: Is it available?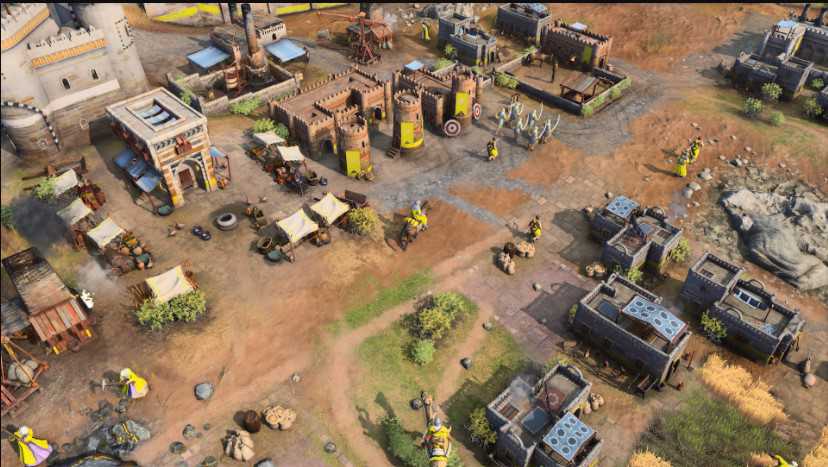 Age of Empires 4: How to advance age
Before going into the core of the question, let us see what advancing age means in Age of Empires 4. Actually, advancing age means unlocking different kinds of technologies, units, and buildings in the game. The main purpose of advancing through the ages is to increase the strength of your empire. Therefore, advancing age becomes a necessary thing to do in the Age of Empires 4. There are currently four ages in Age of Empires 4. These are- the Dark Age, the Feudal Age, the Castle age, and the Imperial Age. Now that you what all the ages are, let's move on to how to advance age in Age of Empires 4.
You can follow these steps to advance age in AOE 4: 
1) Find any villager that is either idle or assigned in the game. Now, select the villager by clicking on it.
2) Now, a list of options will appear on the screen. You will have to find the "Advance civilization" button from the villager build menu.
3) After you select the option, a pop-up will appear on your screen. It will show you two landmarks associated with that era. However, the construction hint box will appear only if you have the required resources to build it.
4) Select any landmark from the list and once the landmark is complete, it will advance you to the next age.
Advancing to different ages will cost you a different amount of things like food and gold. For example, advancing to the Feudal Age will cost you 400 Food and 200 Gold, advancing to Castle Age will cost you 1200 Food and 600 Gold, and advancing to the Imperial Age will cost you 2400 Food and 1200 Gold. The more advanced age you get, the more powerful you become in the game. With great power, you will be able to dominate your enemies easily. Therefore, knowing how to advance your age is an important part of the Age of Empires 4. For more interesting articles, do not forget to visit Androidgram.