Facing the error code 0x8015DC0B while trying to log in to Age of Empires 4 (IV)? You may encounter this error regardless of the platform you bought the game on. This error is entirely Xbox Live Service-related. So, there's nothing wrong with the game you purchased. If you are facing the error code 0x8015DC0B, read this article to know why it is happening.
Age of Empires 4 (IV) Error 0x8015DC0B while logging with Xbox Live
The error 0x8015DC0B may appear for players when trying to log into the game using Xbox Live. This can happen for players if they have downloaded the game from Steam or Microsoft Windows. However, this error is not mysterious – there are two known causes for the same. You may face the error code 0x8015DC0B while logging in to Age of Empires 4 (IV), if :
1) The Xbox Live service is currently unavailable.
2) You are/appear to be in a region where the service is not available.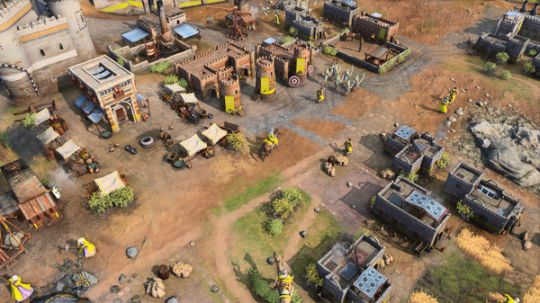 How to fix the error 0x8015DC0B?
Looking for workarounds to fix this error? Unfortunately, there's no workaround or fix for this. Here's what Xbox officials had to say about the error –
As part of our regular review of our exporting practices, we're adjusting our service offerings in some regions to ensure that we're compliant with government mandates. As a result, some services are no longer available in all regions.
So, make sure you are playing in a region that is supported by Xbox Live Services. If you have subscribed to Xbox Live Gold, it will be supported in the following countries –
Argentina
Australia
Austria
Belgium
Brazil
Canada
Chile
Colombia
Czechia
Denmark
Finland
France
Germany
Greece
Hong Kong SAR
Hungary
India
Ireland
Israel
Italy
Japan
Korea
Mexico
Netherlands
New Zealand
Norway
Poland
Portugal
Russia
Saudi Arabia
Singapore
Slovakia
South Africa
Spain
Sweden
Switzerland
Taiwan
Turkey
United Arab Emirates
United Kingdom
The United States
So, if you purchased the game or are playing using a VPN, you will not be able to access Xbox Live and any of the associated multiplayer features if you are playing in a region outside of the above list. If you use a VPN, connect to a region from the above list of available countries. Also, check to see whether Xbox Live Services is down in your region at the moment. You can check the Xbox server status from here.
Hope this article helped clear the confusion. For more articles on Age of Empires 4 (IV) and other video games, stay tuned to Androidgram!