Unable to sign in to play Age of Empires 4 (IV)? Are you facing random disconnections from the game while playing an online match? Well, the symptoms point at an unstable server problem. However, it may be an issue on your side as well. If you have a nosy anti-virus or wrong internet browser settings by default, you may encounter a sign-in issue in the game. Read this article to know how to troubleshoot the situation and get rid of the distracting issues.
Age of Empires 4 (IV) disconnecting & unable to sign-in issues with Xbox Live
Try the following troubleshooting techniques or workarounds to solve any sign-in issues in Age of Empires 4 (IV).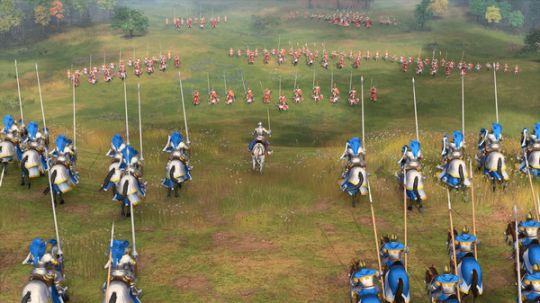 1) Try disabling your antivirus and firewall
Try disabling your antivirus program and firewall and re-launching the game. Make sure the program is not running in the background.
2) Reinstall Age of Empires 4 (IV)
It is possible that the game files may be broken or some antivirus files may still be interrupting the game. To fix this, try reinstalling the game before trying to play again. Make sure you perform a power cycle (switch off your PC/console and then switch it on) after uninstallation and then reinstall the game.
Unable to sign in with your Xbox Live account? Try the following steps to troubleshoot the problem –
1) Change your browser security settings to 'Medium' or lower security
Reports suggest that using high-security settings in your browser can prevent you from connecting to the Xbox Live sign-in page and play Age of Empires 4 (IV). To fix this, lower your security settings, clear your browser cache and cookies, and then launch the game again.
2) Enable the "Set Time Automatically" setting.
Make sure the correct time is synced on your system, or you will not be able to log in. Navigate to Start > Settings > Time & Language > Date & Time. You can then enable the "Set time automatically" setting, if disabled.
3) Ensure that JavaScript is enabled in your browser.
If you use Edge as your browser, find the steps to enable Javascript (if disabled) here.
4) Log in to Xbox Console Companion and Windows with the correct account.
Own multiple Microsoft or Xbox Live accounts? Make sure you are logged into the Xbox Console companion using the correct account where you purchased the game or Xbox Live Gold subscription. You can login from here. Also, make sure that you are using the same account to log in to Windows on your PC. Now, try to launch and play Age of Empires 4 (IV).
5) Try using the Xbox Live troubleshooter to identify any issues.
You can run the automatic troubleshooting tool available for Xbox Live to pinpoint underlying issues. Search for "Xbox Live Settings" to open the Xbox Networking settings. Then, click on Fix It.
6) Make sure you are trying to connect from a supported region.
You will have to reside in a  country supported by Xbox Live to successfully log in and play the game. If not, you will be not be able to sign in or encounter an error code, 0x8015DC0B. Read more about the error and the list of supported regions here.
Tried everything but still facing issues? The developers suggest waiting a couple of hours, if nothing works. Issues may also be internal – Xbox Live Service may be down right now. This will prevent you from accessing features which need online servers to function.
For more articles on Age of Empires 4 (IV) and other video games, stay tuned to Androidgram!