Wondering how to report a player in Age of Empires 4 (IV)? Well, it is an easy process. Age of Empires 4 (IV), a real-time strategy video game, released last month on the PC platform. Read this article to know how to report a player in the game.
World's Edge Code of Conduct features guidelines for players in Age of Empires 4( IV). Moreover, the developers are extremely particular about maintaining a good environment and fair play. So, we encourage you to report any unwelcoming behavior you come across while playing Age of Empires 4 (IV). Here are the clauses of the Code of Conduct –
1) We welcome new players: Please don't harass new players and help them get started on their journey instead.
2) We build an inclusive community: Please don't discriminate or encourage prejudice.
3) We play fair and respect each other: Please promote fair play.
4) We keep each other safe: Please promote safe in game environments and help each other out.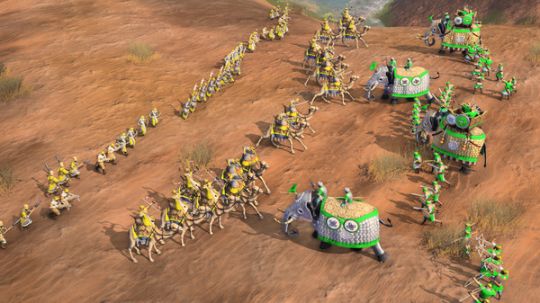 How to report a player in Age of Empires 4 (IV)?
If you come across any behavior violating the above, we strongly recommended that you report the instance to the officials. And, players violating the Code of Conduct will receive an in-game ban, after a thorough investigation proves them guilty. Here's how you can report a player in the game –
You can report any player behavior that doesn't uphold the World's Edge Code of Conduct. Look for report buttons in the game – you can find them in several locations such as in game chat, the lobby browser, in game, and the post-game. Every report will include an option to choose a behavior type and include additional comments about the behavior. Wondering what will happen after the developers receive these reports? A moderator will review your reports and will take necessary action against the player if found guilty.
We suggest you add as much information or proof against the player you are reporting. If you want to include extensive information which cannot be added via in game report, use the Submit a Request portal to contact the officials. The developers suggest trying to include as much information about the accused as possible including date/time and replay files, if available.
For more articles on Age of Empires 4 (IV) and other video games, stay tuned to Androidgram!