Age of Empires 4 will be getting a new Spring 2022 update that will be bringing some new content for the players who enjoy the game. Well, in this article, we will be featuring the new Spring 2022 update for Age of Empires 4 and share details on what it has to offer to the players. Here's everything you need to know.
Set in the historic time period, the Age of Empires series features one of the most if not the most popular real-time strategy games in the current gaming industry. The first video game under this series was released back in 1997 and since then, a total of 9 installments have been made including the new Age of Empires 4. It was recently released on Oct 28 featuring a total of 9 civilizations. Well, new features and new modes have been included in this new title, but the feature that many have been waiting for is the inclusion of mods. Yes, now you can customize your game accordingly with user-generated content tools for custom games. The game also features PVP and PVE multiplayer modes with up to 7 players in party.
The devs have officially released a roadmap for their future plans so, players can expect what the game has in store for them. Primarily, the updates are divided into two parts, Winter 2021 and Spring 2022. If you wish to know details about the Spring 2022 update and when it is going to be released, continue reading this article till the end.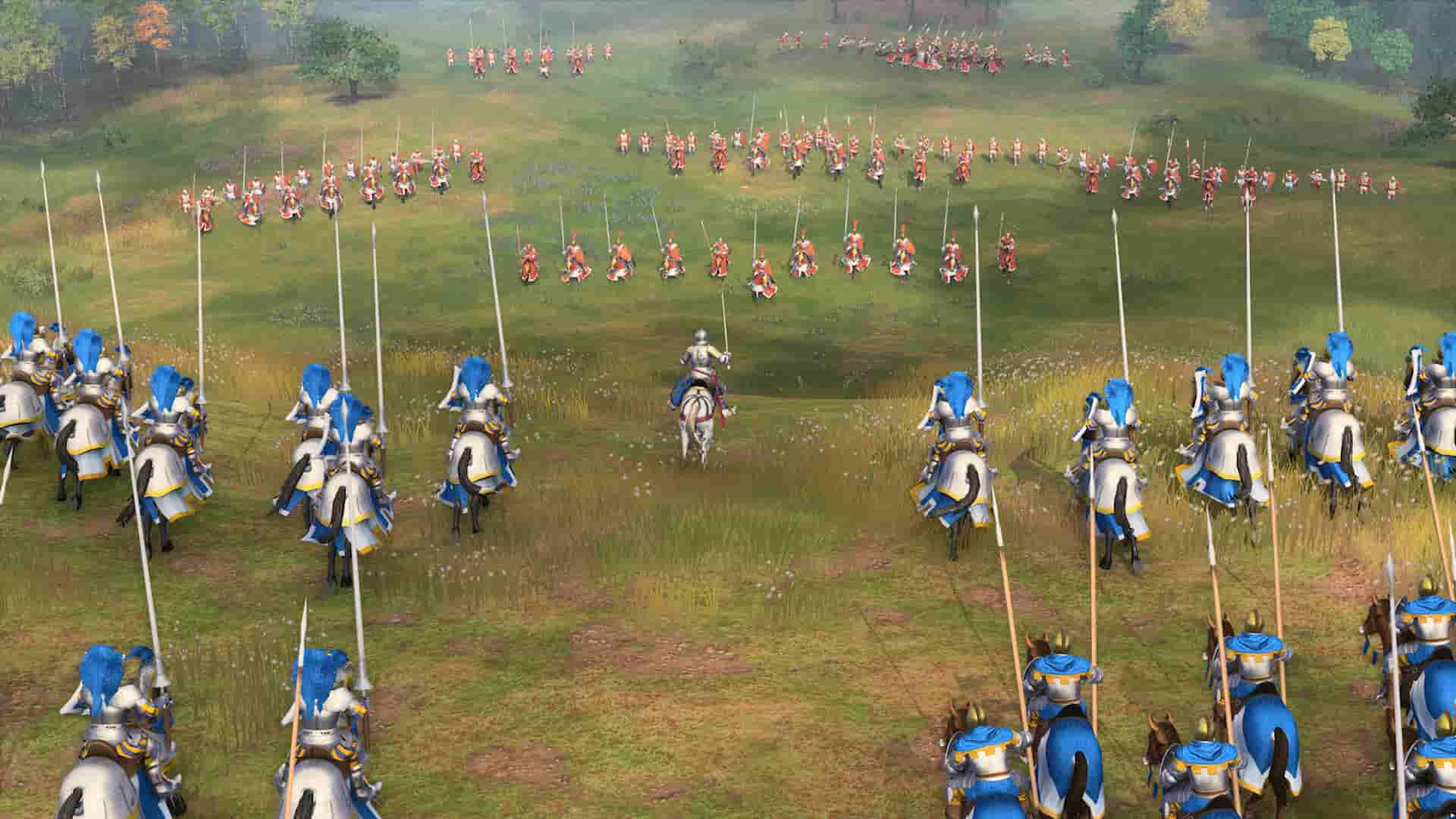 Age of Empires 4 (IV) Spring 2022 update release date: When is it coming out?
Spring 2022 update will be introducing two new ways to enjoy the new Age of Empires 4 game as per the devs. The ability to enjoy User Generated Content and bring your ideas to reality will now be possible in the new title once the Spring 2022 update is released. The update will also feature the start of Ranked Seasons which will span 12 weeks. Well, with all that being said about the Spring 2022 update, we are sure that it is going to be a huge success.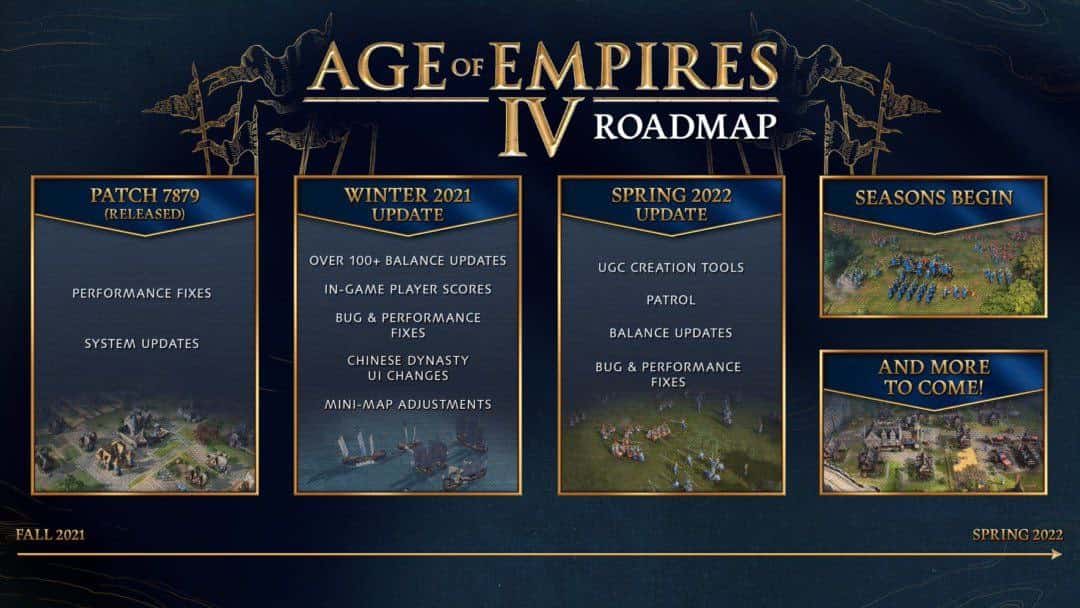 The expected release date of the Spring 2022 update is in March 2022, but currently, we don't have any confirmation on this. If more details about this are revealed in the future, we will be updating this article accordingly at the earliest. For more news on Age of Empires 4 and new games, make sure to stay tuned with us on AndroidGram.