Aliens were always a foreign concept, but throughout these years, we have seen countless rumors of alien encounters. Are they real? Are they invading Earth? Well, this has been going on for a while in Aliens: Dark Descent at least. Jokes aside, Aliens: Dark Descent is a tactical action shooter game where your main job is to fend off highly dangerous alien creatures. But there's something more intense in the game, and those are bugs. Not those kinds of bugs! We mean the glitches, especially in the 8th mission of the game. So what's this bug? Let's find out.
In Mission 8, you will most likely encounter a pretty nasty bug that causes the in-game elevator to stop working as intended. What does this bug do? Well, it virtually traps you on a single level, disabling you from progressing any further. You can also call it a loop that runs forever until some steps are taken. Don't worry, because we will mention exactly what you need to do to escape this hell.
Aliens Dark Descent Extraction Onslaught Elevator Bug: Is there any fix yet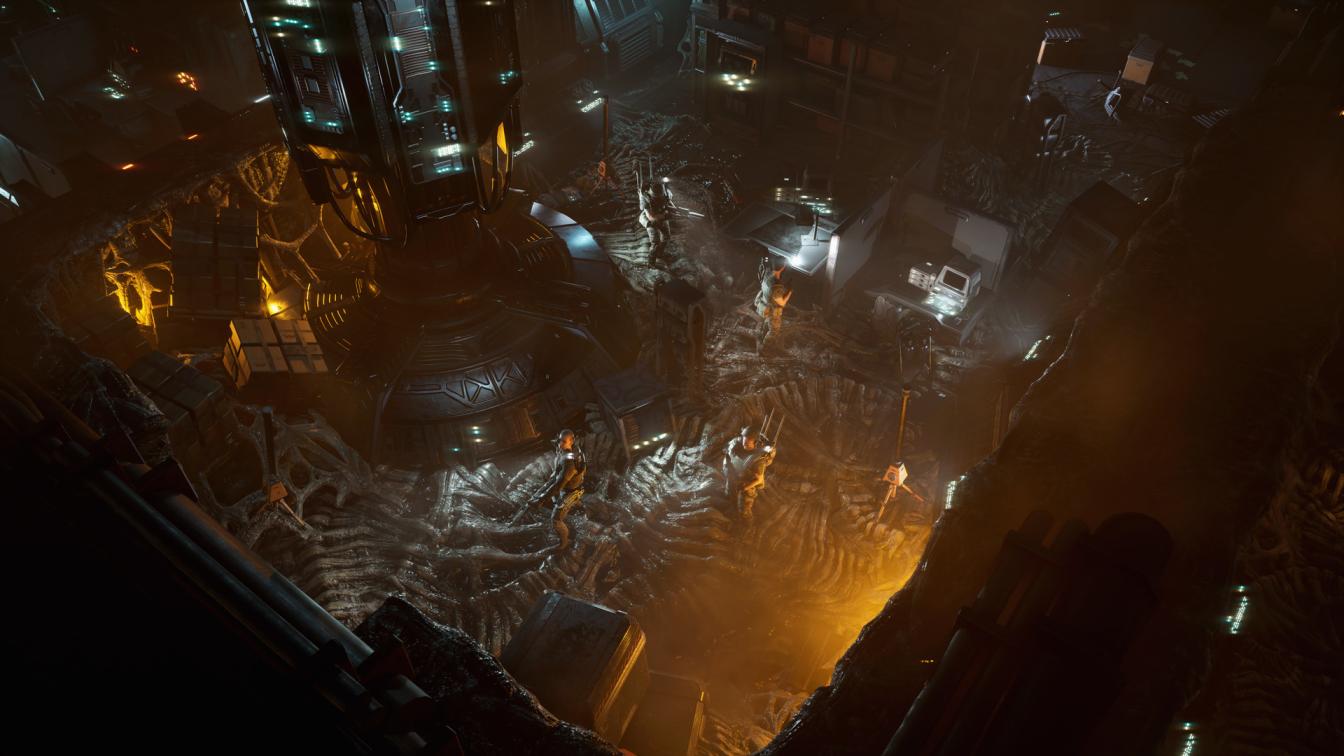 In this particular mission, your main goal is to find the lost daughter of Harper, Cassandra. We won't be spoiling the mission, as you will be pretty curious about what happens next. When you finally unlock the Tantalus Lab in this mission, you can enter a door that your big Power Loader just opened. But once the door has been opened, you will have access to an elevator. However, due to this bug, the game just stops there. The elevator doesn't work and won't take you to the next phase, and no aliens will spawn either. So you are just in an infinite loop where your in-game journey becomes still. So, to escape this hellhole, try one of these workarounds.
Update the Game
It's also possible that the developer of the game has already patched this Elevator Bug and pushed a hotfix update. To check that, follow this:
Exit the game and open Steam's main menu.
Now, go to the Library tab and right-click on Aliens: Dark Descent.
After this, click on Properties and enter the Updates tab.
There, you can check if the game has an update or not. If it doesn't, then click on the button below the automatic update and use the High Priority option.
Steam automatically updates each game, and to make sure that Aliens: Dark Descent will be updated as soon as the update arrives, make sure to use the High Priority option.
Restart the game
This workaround doesn't seem to work most of the time. Still, you can try restarting the game and playing the Extraction mission once again. If you are lucky, then the game will allow you to pass through the Elevator glitch. We hope it does because there is no guaranteed workaround to fix this.
Reset Progress
If you want to bypass this bug, then one way is to reset your in-game progress and start from scratch. Maybe this time the bug doesn't occur and you are able to access the elevator properly. However, before doing so, make sure that you create a backup of the saved files.
Wait 
We know for certain that this bug is from the game's side and not yours. Eventually, there will be more bugs in that same mission. So, we hope that the developer will take note of this issue and try to fix it as soon as possible. That's the only surefire way. So, wait until the developers release a fix for this issue.
The Extraction Onslaught Elevator bug in Aliens: Dark Descent is just a big buggy mess to begin with. We have no idea how this issue passed the QA test, or maybe the developers were desperate to push new content. All we can say is that it's best to avoid wasting time on this mission, at least until this particular bug is fixed or some kind of guaranteed workaround has been found. Anyway, make sure to follow Android Gram, as we will be the first to post an update regarding this mess.