Jagged Alliance 3 is the follow-up to the popular franchise of Jagged Alliance. The game lets you take control of a military command and use it to wage a war against the Legion. You complete the game when you reclaim the lost land and return the rightful president to power once again. In order to do this, you will hire mercenaries and other personnel in this tactical RPG. The turn-based combat will keep you thinking and on your feet with excitement when you play this game.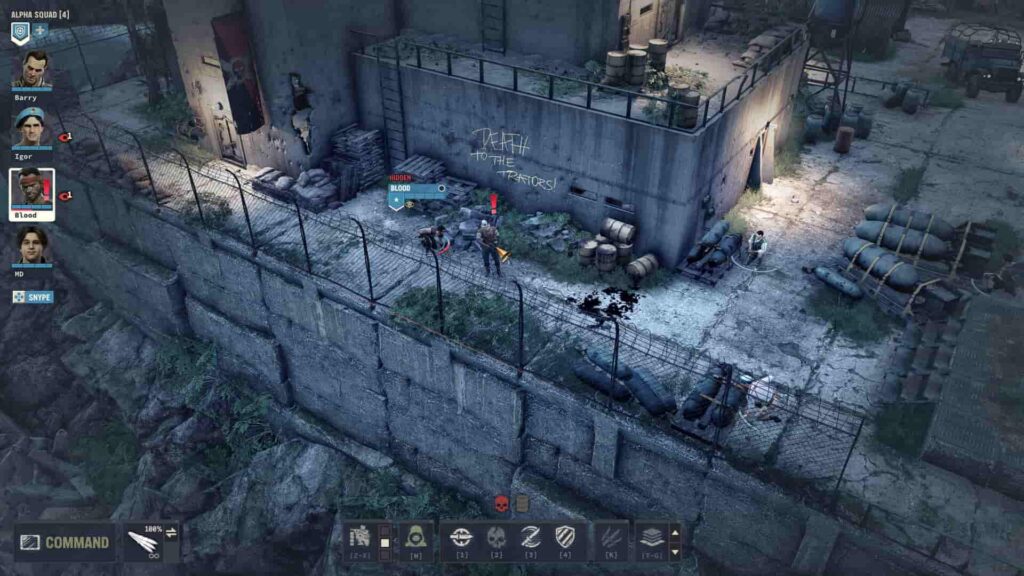 Strongholds in Jagged Alliance 3 need to be liberated before you can progress and capture their territory. In order to do this, your team of mercs will have to pass through undetected and alive. Then you can take over an outpost and eventually the territory. Most of these outposts will have a small strip of landmines attached to them. In order for them to arrive undetected, you cannot set any of them off. In this article, we are going to share details on how to disarm landmines so you can enter various outposts unannounced and unexpectedly.
Jagged Alliance 3: How to Disarm Landmines?
Landmines are disarmable explosives in Jagged Alliance 3. You can disarm them and make them non-lethal with the right approach. Once disarmed, it will not trip and blast your entire squad into ashes when stepped on. This is very useful since it saves you a lot of effort in replacing mercenaries that die on these landmines. Luckily, the game also gives you tools to disable these landmines when scouting the outpost or entering it. For this, you will need an explosive expert on your squad.
An explosive expert is a merc who specializes in all things explosive. They have various abilities surrounding, you guessed it, explosives. They can throw perfectly accurate grenades and other explosives. Explosive Experts also have a very keen eye for explosives and can disarm most of them. In order to disarm a landmine, you will need an explosive expert to lead your team of mercs through the region.
When you want to enter a minefield, make sure to do the following steps:
Locate the Minefield by accessing the Overview mode (default keybind is O).
Select the Explosive Expert and use him to lead.
When close to a landmine or an obstacle, you can use the Explosive expert to disarm the landmine. Select him and then choose the Disarm Landmine option.
This is vital since the game defaults to suggesting the closest merc to disarm the landmine instead of the Explosive Expert merc. This may cause it to trip and go off.
Once done, the expert will disable the landmine, and you can go on as you planned.
We also recommend charting out possible alternate routes. This is especially true for those of you who don't have an explosive expert in the group and would like to avoid the mines. That said, if you found this article helpful and would like to read more, visit Android Gram daily. Here, you will find various guides on all popular games.