Microsoft has been making some major changes in the field of browsing. By completely removing Internet Explorer and boosting the features of Microsoft Edge, the upcoming plans of the company are quite obvious. A couple of hours ago, Microsoft announced on Twitter that a new version of Microsoft Edge has been released.
This new version is all about shopping and online sales. Here are all the details about this revamped Microsoft Edge or as the officials claim- "best browser for shopping."
Price Comparison in Collections
The price comparison couldn't get any easier. All you have to do is browse the product on the all-new Microsoft Edge and add it to a collection. Then, click on "compare price to other retailers." With that, you will have all the options with accurate prices. Clicking on either of the options will directly lead to the purchase page. How simple is that!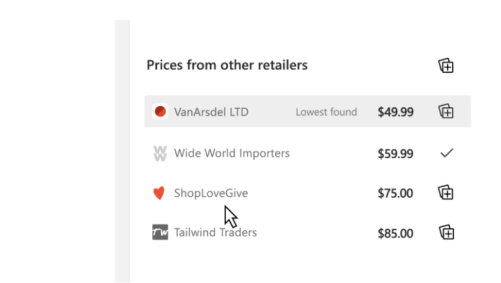 Collections and Pinterest
This feature is partly similar to the first one. Browse for a product, a recipe, or an online shopping product, and add to collections. When enabled, you can look for "related products" on Pinterest just with a click. It is mentioned that this feature will work best for food and recipe, by bringing tons of suggestions and related recipes through Pinterest.
Teleparty
Teleparty is going to boost the number of Microsoft Edge users to a whole new level. This is an amazing concept and the fact that Microsoft is providing this feature for free through a browser is commendable. Teleparty is an extension that will allow you to stream movies and shows in sync with your family and friends with an integrated chat system.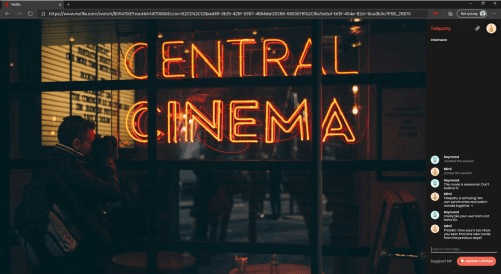 Web Capture
With the new Web Capture feature on Microsoft Edge, you can easily capture a page, save it, edit and share. Screenshots and Snip tool can only capture a specific portion of the screen or all of what is opened already. But with the Web Capture feature, you can snip from the top to bottom of a site/ page by dragging the tool. Loong story short- new Microsoft Edge brings Android's "long screenshot" feature to desktops!
Along with these four major features, the new Microsoft Edge also brings improved incognito mode called "InPrivate browser." Other features include secure transactions, improved, custom personalizations, and a new Wonder Woman 1984 theme!
This new browser will be of great help as online shopping is now the go-to shopping platform amidst the pandemic. Also, as we are approaching the New Year and huge festivals, the concept of "better Holidays" is fantastic marketing. Kudos, Microsoft!
We post related content and exciting updates every day, so stay tuned! Also, share this article with all those who might find this news helpful!