Facing the dreaded 'shoe' error in Apex Legends? We say 'dreaded' because most troubleshooting tips seem to fall short in front of this Apex error. Apparently, you could face the 'shoe' error for many reasons. It could be an overwhelmed video memory, a network error, and even a server outage on EA's side. Well, we have gathered a few workarounds to help you troubleshoot this situation. Although we cannot guarantee success, you will definitely be less confused by the end of this article!
The error code 'shoe' isn't new. Apex veterans have run into this error code time and again since the game's inception. However, the error 'shoe' started showing up in bulk since last year (2021). Error codes with funky names were added to help users pinpoint the cause of an error. However, 'shoe' isn't a very easy-to-understand code. What can we possibly infer from 'shoe'? Respawn and EA didn't bother to explain what the error codes actually mean. And neither did they properly set things up! Because players have reported running into a 'snake' and then immediately after, a 'shoe' while playing Apex Legends. As you can understand [and probably feel it yourself], the debugging system is more confusing than helping.
How to fix the error code 'shoe' in Apex Legends?
There's no explanation for the 'shoe' error code in Apex Legends. However, we will try to help you get rid of it. Follow our troubleshooting guide below to eliminate the error code 'shoe'.
1) Firstly, make sure that there's no ongoing server outage or maintenance on EA's (or Respawn's) side. If you are a regular in Apex, you would know that the game's servers run into some kind of problems from time to time. For example, EA just fixed a server issue that was affecting every EA game on the PlayStation platform. If you are getting the error code 'shoe' in Apex Legends and see a lot of similar complaints on forums, we suggest taking a look at EA Help's and Respawn's Twitter Feed for an update.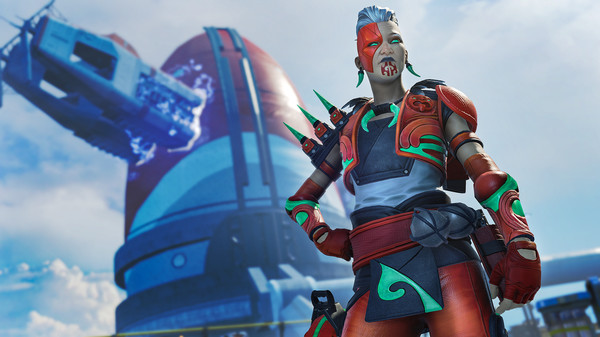 2) If server issues don't seem to be the reason, restart Apex Legends a couple of times to check whether the error code persists. The problem with 'shoe' is that players are being thrown out of ranked matches. We cannot tolerate losing out on hundreds of RP or receiving an abandon penalty for a problem on the game's side. If a restart doesn't help, officials suggest reinstallation of the game. Reinstalling, although an official suggestion, doesn't seem very helpful. But if you have an unlimited data plan, it's better to try reinstallation than facing a 'shoe' in a ranked match.
3) Another official suggestion from EA addresses only the PC platform. If you play Apex Legends on PC, launch the game and navigate to Settings > Video > Advanced (scroll-down). Here, change Texture Streaming Budget to 'none' and save changes. If you see an option for video memory, reduce it as well.
4) Lastly, the officials suggest performing a complete network troubleshooting as a 'shoe' can appear if you are trying to play Apex Legends on an unstable connection.
– Try restarting your router and modem.
– Move closer to your router.
– Use a wired/direct connection instead of WiFi.
– Talk to your ISP for a better option.
That's all that you can try, folks! Other than this, you could halt playing Apex Legends until EA/Respawn fixes the mess. If you are willing to risk your stack of RP, you could simply keep playing the game. Hopefully, things will work out!