Facing the error code 3 when trying to launch Apex Legends Mobile? Don't worry; it's easy to tackle this! As it happens, error code 3 is a subset of the "soft launch unsupported region" error that was majorly reported. According to peeps who were able to overcome this error, the culprit is the VPN service. So, if you have been loyally using a VPN service for the longest time, it's time to switch to another. Keep reading to know how to fix the error code 3 in Apex Legends Mobile.
Apex Legends Mobile is currently available in ten regions but is reportedly still in beta. So, it is natural to face a few issues while playing the game. But the error code 3 is not an issue related to the beta testing; it is in fact a symptom of an issue with a VPN service. We have gathered a few fixes and workarounds for you to try; take a look at them in the next section.
What does error code 3 mean?
The error code 3 in Apex Mobile comes with the message "failed to join server". So, it is possible that a problem on EA or Respawn's side may be causing the error. However, most users have suggested that switching the VPN service has worked for them. But before you try the troubleshooting steps we have mentioned below, we suggest trying to restart your game and check whether the issue persists. Also, check Respawn's Twitter page or official/unofficial forums of Apex Legends Mobile for similar reports. If it's an internal server issue, no amount of troubleshooting on your part will help.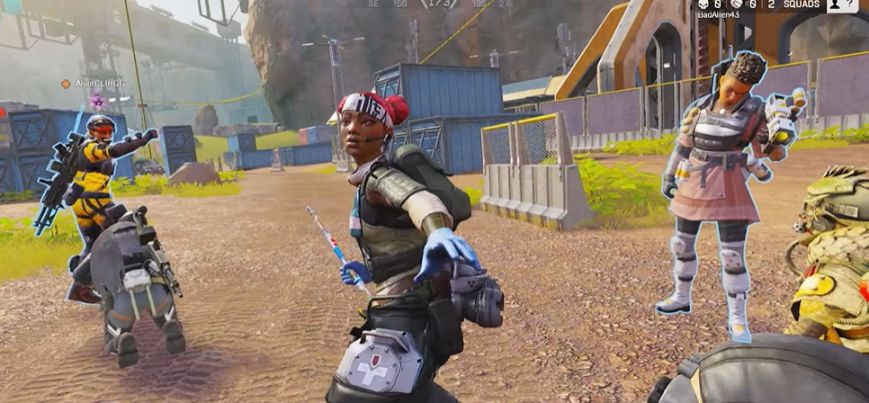 How to fix error code 3 in Apex Legends Mobile?
If the servers are up and running and you are still struggling with error code 3, it is most likely a problem on your side. Try the following fixes/workarounds:
1) Change to a different VPN service: If you use a VPN service to access Apex Mobile from an unsupported region, try this fix. Uninstall the VPN app you use presently and download a different VPN service. For example, if you are using TunnelBear VPN and getting this error, try using Power VPN or Nord VPN. Most players have reported that they were able to solve error code 3 by simply switching to a new VPN service.
2) Don't use a VPN service if you are from a supported region: If you are currently playing Apex Legends Mobile from Australia, New Zealand, Singapore, Malaysia, Philippines, Indonesia, Mexico, Peru, Argentina, Colombia, you will not need a VPN. If you are still using a VPN service, please disable it and check whether the issue persists.
3) Clear app cache: If changing VPN service doesn't work, try clearing Apex Legends Mobile app cache. To clear app cache on an Android device, simply long-press on the Apex Legends Mobile app and choose the i button. Next, tap on Clear data > Clear app cache. For iOS devices, To clear the app cache on iOS, users will have to reinstall the game.
4) Reinstall Apex Legends Mobile: The last step would be to reinstall the game. If you have performed reinstallation to clear app cache, you need not follow this.